This Planet Hero Is Crafting Elegant Glassware From Trash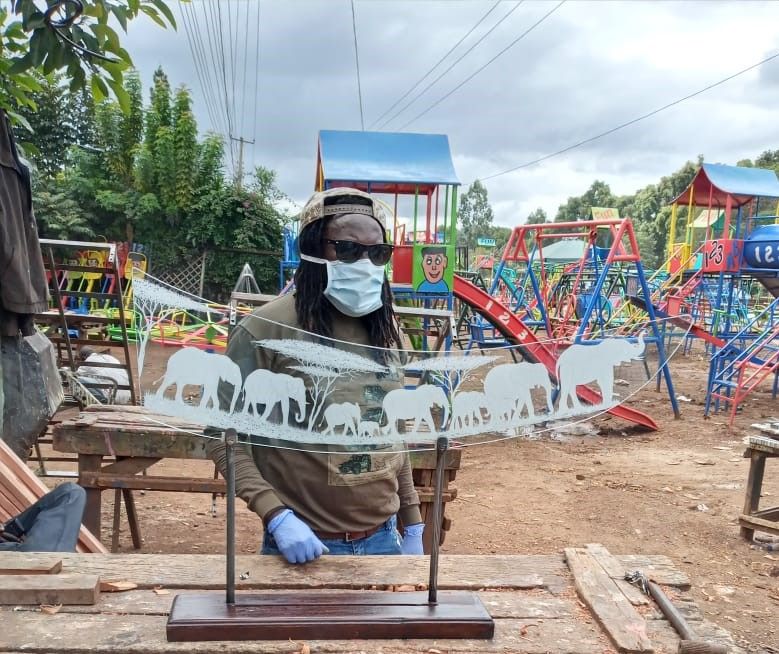 The convenient thing to do once you have emptied that bottle of your favorite tipple is to trash it in the garbage bin, right?  Assume you partake of three bottles monthly, a quick calculation tells me you trash about 36 bottles every year.  Now, that's just you.  Think of your circle of friends, the bars and restaurants in your locality, and all the solid waste, in glass form, that they generate: you quickly start to appreciate how your modest consumption contributes to the estimated 40,000 tonnes of solid glass waste that is generated in Kenya every year.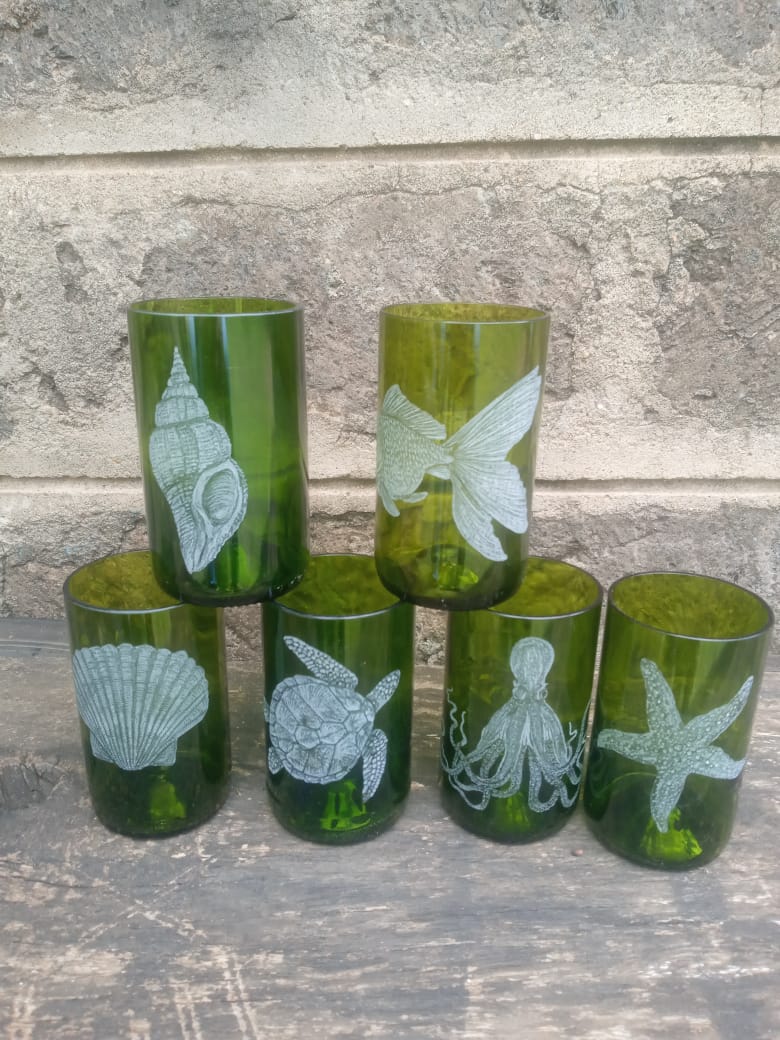 While many people give very little thought to what happens to that waste once they have disposed of it, a growing army of innovative craftsmen is busy at work, transforming trash into treasure, and lending beauty to nature and homes through their creative genius. Meet Rintari Joel, a self-made contemporary glass artist who takes pride in working with empty glass bottles transforming them into an elegant array of glassware.  The Picnic Site recently caught up with Rintari at his workshop, along Ngong Road, Nairobi. His is an inspirational story of a man who has been able to plug passion and talent into a profitable venture that also minimizes environmental degradation.  We share with you snippets of our conversation with him:
What inspired you to do what you do?
What started as a curiosity to learn the art of glass cutting and engraving has turned into a passion project on youth empowerment and climate action. My talent made me realize the true impact my work has on the community. My workshop has provided opportunities for countless people and has played a major role in reducing glass and plastic waste in the environment. My entire operation is based on recycling and up-cycling, and this has given me the drive and the passion to keep at my work.
Where do you source the raw materials?
Well anywhere and everywhere really. My team and I work closely with establishments that use or retail products contained in glass and have a large disposal rate. They dump it, and we take it to make beautiful and well-craft
ed accessories and curios.
What kind of stuff do you make?
Functional items, such as household goods, mementos as well as furniture, all to the preference and specifications of my clients. It's truly fulfilling to see customers brag about their pieces from Rintari Joe! 
How do you market yourself?
The bulk of my customers come to me through referrals. It is common to find customers who desire a piece they came across at a friend's home.  Social media has also served as a great platform for showcasing and marketing my creations.
What are some of the challenges you face in your line of work?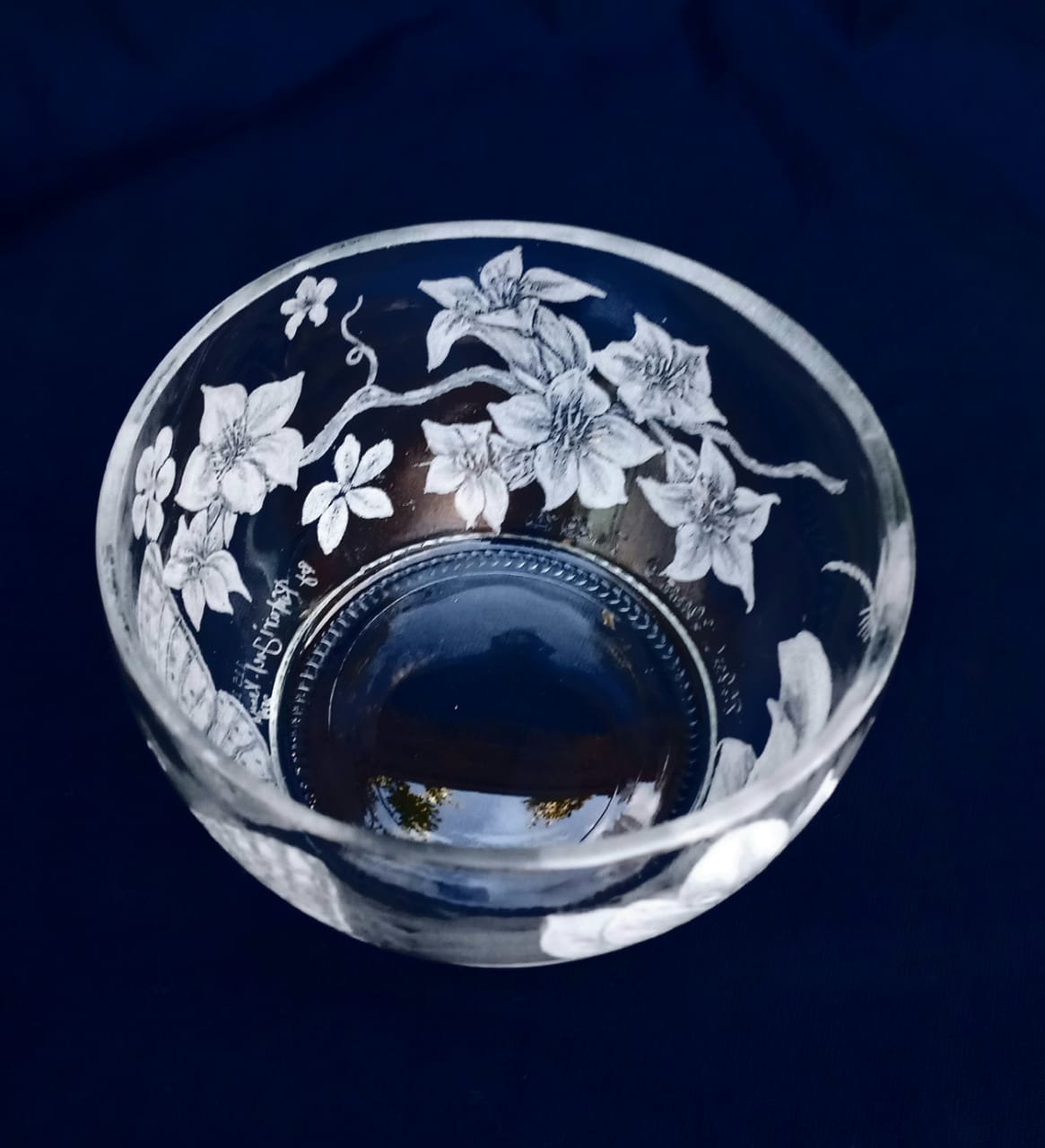 As any creative would tell you, the lack of support from the general public and corporate sector is one of the greatest setbacks in this industry. It takes a while to build a brand as a creative and to get the well-deserved rec
ognition for the hours of work, sweat, and tears you put into your craft. Though we keep the hope alive, it takes weeks or even months to get big contracts that require bulk orders to stream in. We hope to expand further to incorporate a marketing department to tell the public, art enthusiasts, and corporate clients to buy and build the Rintari brand and product line
Could you share with us your vision and prospects?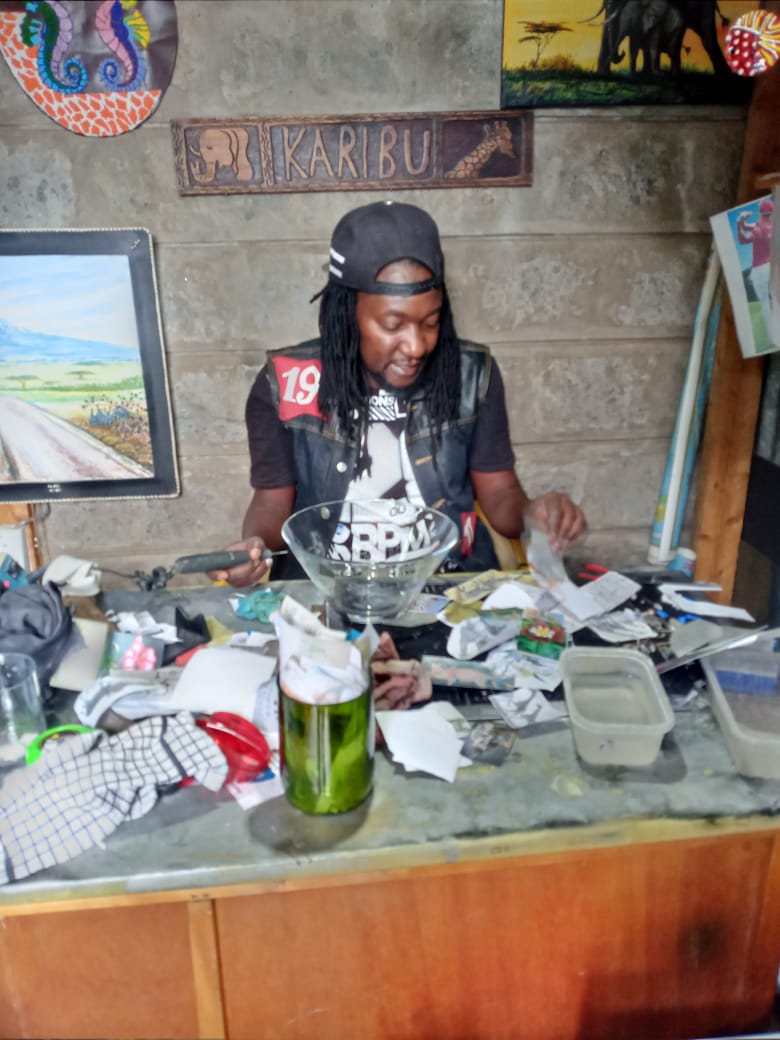 My vision for my glass workshop is to attract investors who can pump in the funds into machinery and a larger space to produce more and display more. My dream is to rebrand and open a gallery store that would allow walk-in clients to browse, select and purchase glass items at their pleasure. Currently, silent investors have been my biggest cheerleaders! What's next or who is next? The Universe will reveal in good time! 
___________________________________________________________________________________
In the true spirit of The Picnic Site, we encourage our community to support local talent and celebrate our planet heroes who make the world a better place. You can reach Rintari on his Facebook page, "Rintari Joel", and also visit his workshop on Ngong Road. 
____________________________________________________________________________________