Win it! A deserved Mama's Day Picnic Treat for Six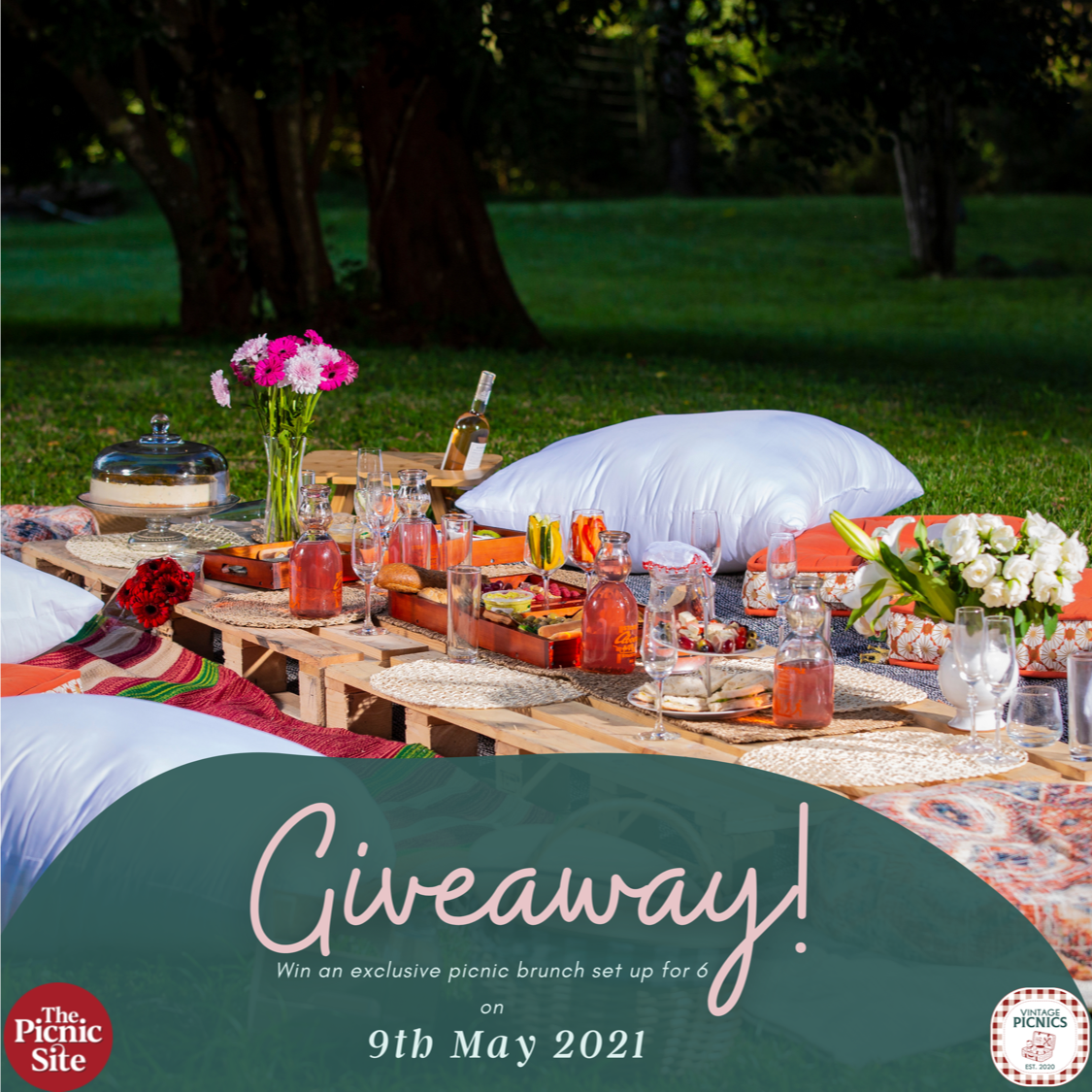 Picture this: a beautiful Sunday afternoon out in the sun, hearty laughter, great music and delectable finger foods washed down with a selection of premium drinks – all these, against the backdrop of a spectacular picnic in one of Nairobi's hidden gems; your chief guest is Mama, and the occasion is Mother's Day. 
Now think about this: the possibility of bringing this picture to life on Sunday 9th May 2021, as the world celebrates Mother's Day. And it gets even better: all you have to do is craft a compelling story that celebrates Mama. If your story receives the highest votes from our panel of judges, we will not only elevate you as a guest contributor on The Picnic Site (www.thepicnicsite.co.ke) but also present you with an all-expenses-paid picnic set-up for six people, courtesy of Vintage Picnics (www.vintagepicnics.co.ke).
Every day this week, we will give you an opportunity to participate in the Mother's Delight Competition – each day we will publish a unique theme that captures the spirit of Mothers and Motherhood on our social media handles on Instagram and Facebook. We invite one and all to share with us an original, inspirational and creative narration – through a written essay or poem, a short video or a graphic art piece. Each day, we will evaluate the entries received by the cut-off time, and the winning entrant will secure their spot for the fabulous picnic set-up.
Safety Above All 
As the world adjusts to a new normal, it is of utmost importance that we act responsibly and observe the Covid 19 safety protocols issued by the WHO and the Government of Kenya. We have taken utmost care to ensure that the Mother's Delight Picnics will meet the highest standards of safety. Physical distancing will be a paramount feature, and each of the picnic setups will be laid out in full compliance with health and safety protocols. 
A day out in a safe space with controlled human traffic will also provide that special reconnection with nature, something we have all yearned for during the extended lockdowns this past year. Let us create beautiful experiences this Mother's Day, and celebrate responsibly. For those who may want to do something different for Mama this Sunday, we have curated some content on www.thepicnicsite.co.ke that can guide you as you plan the perfect Mother's Day treat. 
About the Mother's Delight Competition
The Mother's Delight Competition is proudly brought to you by The Picnic Site and Vintage Picnics. We are passionate about the outdoors and have curated content and accessories that make it possible to do outdoor, smartly – outdoor activities have immeasurable physical, mental, 
emotional and spiritual benefits.
We are committed to changing the script and giving Kenyans a safer and more exciting way to foster stronger social bonds and create great memories through smart outdoor living.
The Mother's Delight Competition will take place from 3rd May to 7th May, and will be 
conducted on the Competition Organizers Digital Assets as follows: 
Facebook Vintage Picnics The Picnic Site
Instagram vintage-picnics thepicnicsite_ke
The competition is open to all Kenyan citizens, residents and non-residents over the age of 18 years. While multiple entries across the five different themes will be accepted and graded, an individual can only win one prize.
All winning entries will be published on the competition organizers' digital assets. There will be a total of five winners, each winning a picnic set up for 6 people at a location to be announced later. All prizes are not transferrable. By participating in the competition, the winners are expected to carefully select their party of six people who will attend the picnic on Sunday 9th
May 2021.
All entries will be judged on Originality and Creativity.
____________________________________________________________
All Enquiries:
Email hello@vintagepicnics.co.ke
Phone 0746 035043