You Too Can Board The Charcuterie Train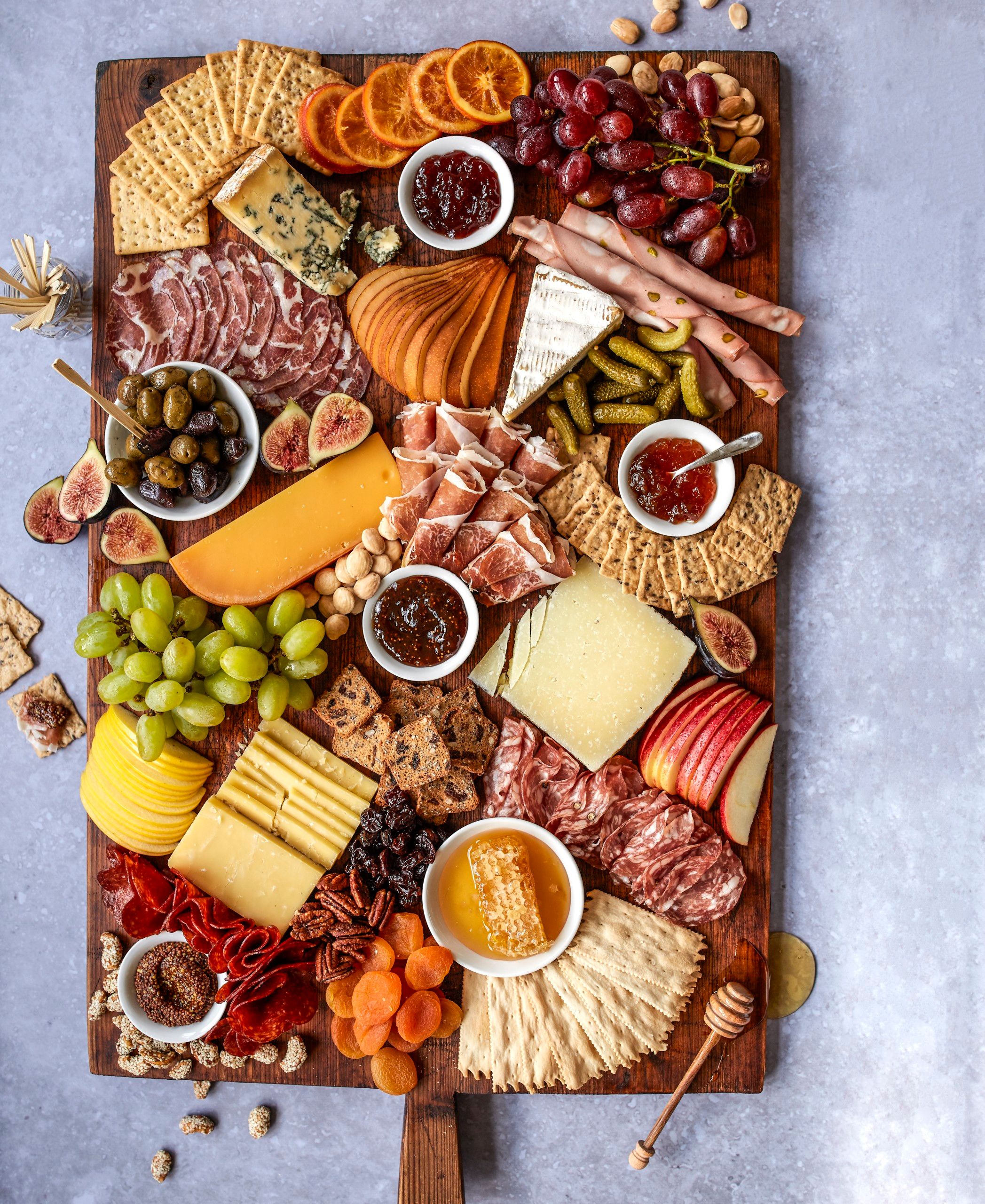 Charcuterie boards are undeniably elevating the picnic game. They have been all the rage in restaurants and social media platforms for some time now. Picnic lovers are easily picking up this concept to elevate their picnic setup and to entertain their guests."Charcuterie" is a French word that means "cooked meat". A traditional charcuterie board is usually piled up with different kinds of prepared meat.
However, the ultimate charcuterie consists of cured meats, cheeses, and finger foods on a platter or board, a balanced combination of flavours from sweet, to savoury and spicy or sour. Giving everyone a wide range of choices to choose from.
From the grocery shelves, restaurants to social media, the charcuterie board is becoming an everyday experimental, aesthetic meal that everyone is jumping on board for. And even though the Instagram trends might be recent, the charcuterie boards have been trending on and off since the early 1900s. 
The boards have become a creative way in which people can express themselves through meals and social media influencers from all over the world are not shy to try it out. With just a quick search on the #cheeseboard, it's easy to find different accounts that are part of the trend and one can easily pick up ideas on how to set up one from various social media platforms.
Recently, American model Chrissy Teigen posted a video on her Instagram page on how to make your board under the cravings board challenge. The concept of the video was to inspire her followers to join the charcuterie board train by asking them to create their boards and share them too on their social media platforms.
Here back home in Kenya our very own Tatiana Karanja,  better known as Mama Olive partnered with Alerquin wines Kenya to share their charcuterie board offers for picnic setups. Apart from selling wine best suited for picnics,the south Australian winery also offers picnic packages that include a charcuterie board accompanied by their wines.
With the current craze that's going on about the meal plan, one can't help but be tempted to join the trend. Personally,once I get the perfect board, I'm so getting on board and I think you should too. It doesn't have to be a complicated setup, fill it with things you enjoy accompany it with a glass of wine and have a good time.
If you manage to set up one feel free to tag us on social media platforms @thepicnicsite_ke