Why The WRC Safari Rally Is The Perfect Father & Son Outdoor Experience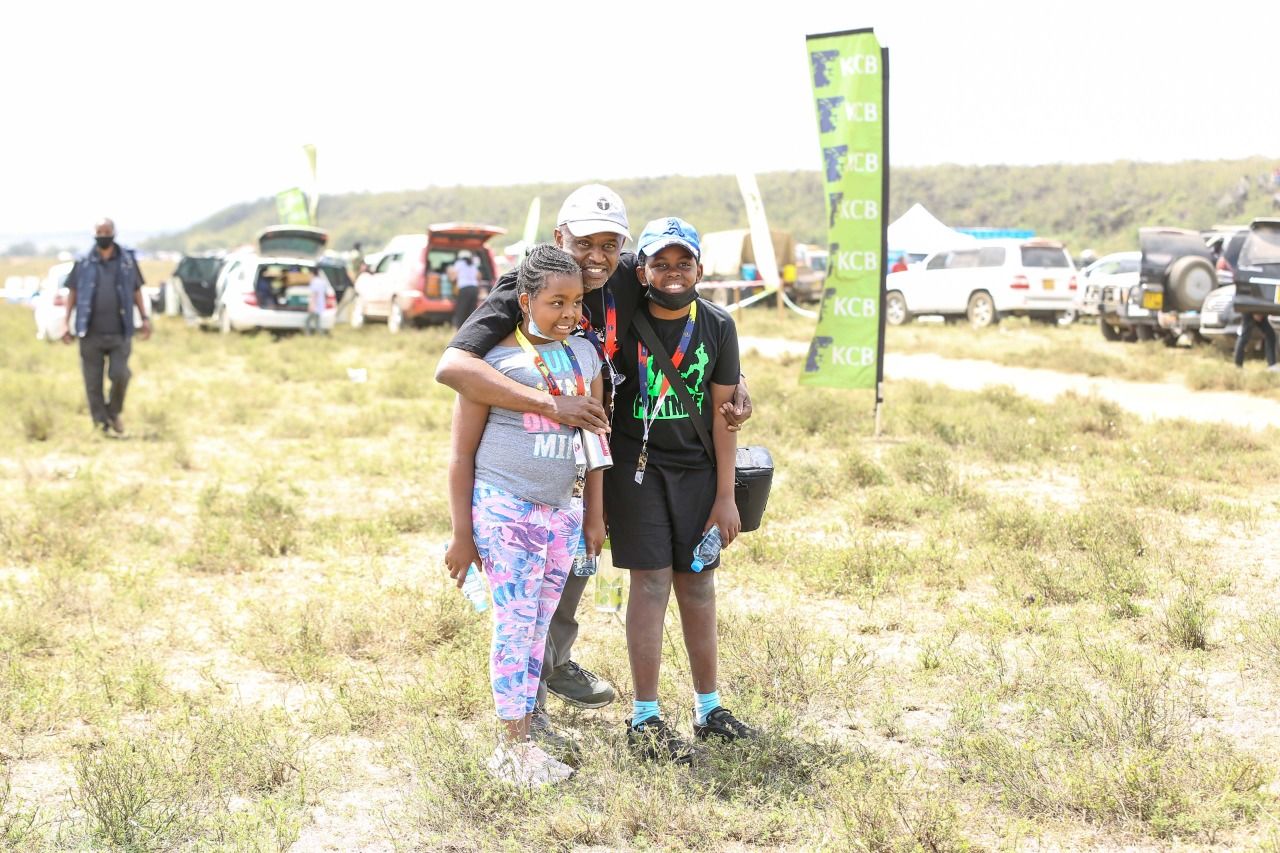 Naivasha, or if you prefer the traditional Maasai reference, enaaiposha, draws its name from the body of water that gives life to a wide variety of flora and fauna that call the Rift-Valley based townhome. Indeed, it is one of Kenya's most beautiful and iconic towns filled with natural attractions and a mix of people from diverse cultures. As participants in the first edition of the WRC Safari Rally to be held in Kenya for over 20 years will attest, it is also an unmatched haven for volcanic ash.
The first thing that greets you when you arrive in Naivasha on the tail end of June is the indecisive weather. For a town with such magnificent sceneries, it can be unforgivingly hot during the day before the biting morning cold takes over. Jackets and shorts will therefore claim equal space in the travel bag.
On such a momentous occasion as the return of one of the world's most celebrated sporting events to Kenyan soil, a flag is also a noble show of patriotism. Patriotism is understandably hard to come by in this day and age. Yet many crave it. 
For the average 10-year-old Naivasha resident, it's not every day they get to see rows of Subarus, Marx X's, and Harriers snaking their way around town with their would-be older brothers and fathers at the wheel. It is quite a spectacle. As they cheer on the multi-national flags emblazoned on the rally competitors' windows, it is impossible to miss the excitement and pride displayed by the simple grins on their faces. 
For this particular category of spectators, questions abound too. They want to know why the Red Bull race car whizzes past faster than the Naivas one. For most dads, breaking down the workings of a Sh. 10 million-plus rallying machine to a curious young mind is a natural delight.
The 3-day Safari rally event is indeed a great bonding experience for fathers and sons. By design, Naivasha lends itself to such outings with a seemingly endless menu of award-winning hotels, resorts, and outdoor camping locations. For the older crop, the nightlife will certainly tickle your taste buds.
Yet no sport is ever really only for 'the boys'. In fact, the Safari Rally arguably draws more lady fans than gentlemen. And wherever there is competitive testosterone, grilled meat, and the occasional sip involved, girls are always a welcome addition if only to give older men an opportunity to share the dos and don'ts of navigating social life with the other gender. 
Like all outdoor experiences, the rally comes with its fair share of risks and dangers. An innocent mistake from a driver could easily result in a tragedy for their friends and family or even worse, the spectators'. Safety is therefore paramount and attendees are always advised to stay within the prescribed limits while seeking the euphoric thrill of an adrenaline-packed adventure in the cradle of humankind.