Vintage Picnic: The Pandemic Project That Is Redefining DIY Picnics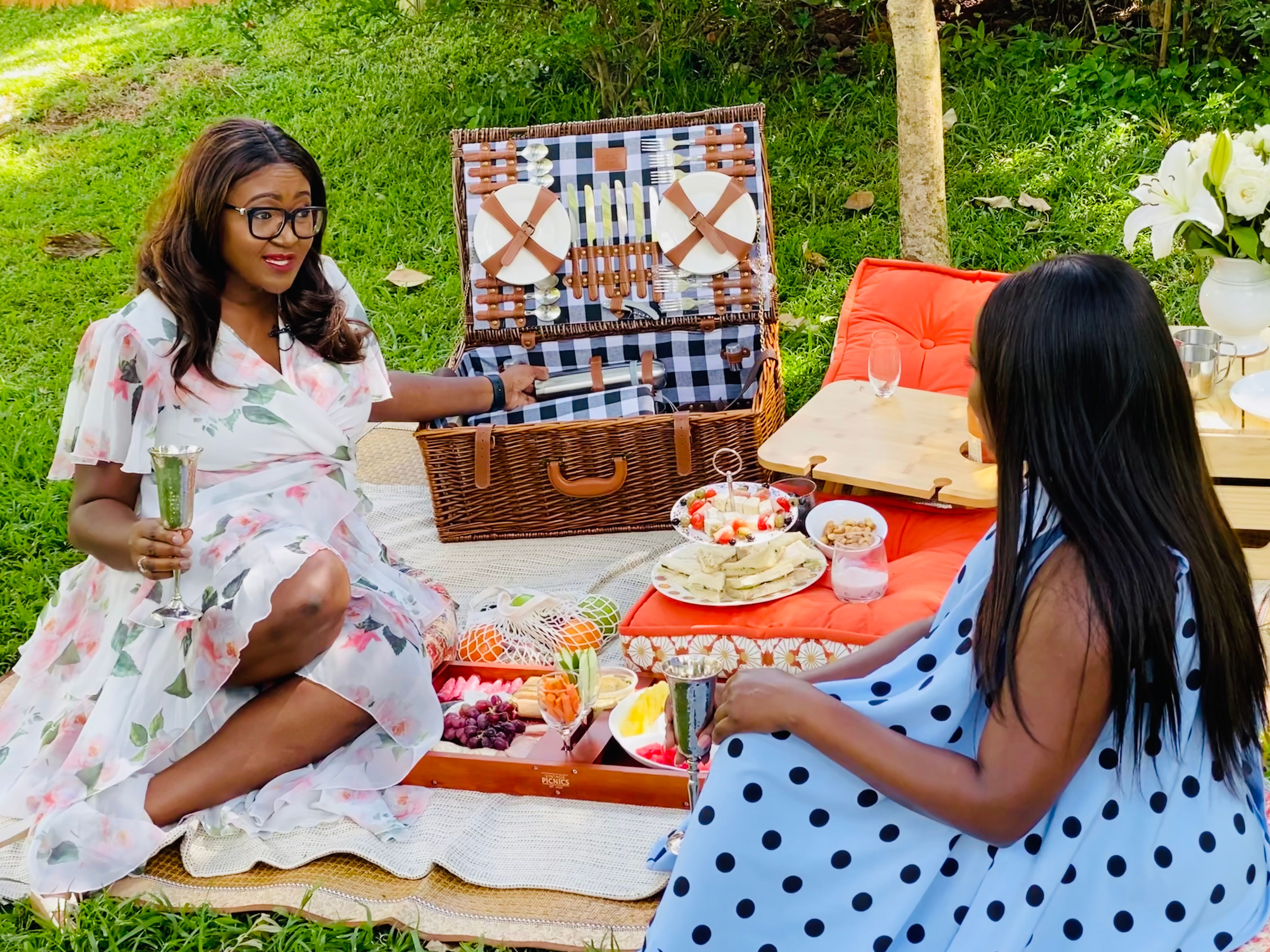 "I bought this picnic basket on a whim about 6 years ago, at a pop-up market in Nairobi," explains Mercy Randa, when you ask her where the idea for her latest business came from. "In just 3 months, I had recouped a different kind of social investment; it had become my immediately recognizable outdoor accessory. Mine was the 'it' circle at most open-air concerts. And then I started getting inquiries about where I got my basket."
Fast forward to 2020. The world went belly up. Human interaction was put on ice until further notice for the grey clouds to pass. No one really knew exactly what was happening, and no one knew how long those clouds would last. The daily indoor routine, even with newfound hobbies, became untenable. 
"I remembered all the inquires I used to receive whenever I was using my baskets. Occasionally, when I took my son to Arboretum, I would notice just how much work it took some of the parkgoers to pack their picnics. So, I saw an opportunity in this, and decided to set up Vintage Picnics. I wasn't exactly clear about the business model, but I knew there was a situation that needed to be addressed." 
To begin with, Mercy launched The Picnic Site (www.thepicnicsite.co.ke), an online publication that features a wide array of curated content on outdoor lifestyle.  Anyone planning a jaunt outside would hopefully be spoilt for choice with the vast array of options for activities, locations, and meal planning, right down to music playlists and fashion lookbooks. 
"Many people approach outdoor excursions from a very narrow perspective.  We placed ourselves at the heart of that decision-making process by presenting a totally new dimension, and giving people practical options to make that next adventure memorable. This platform also provided us with insight on what people were up to during the pandemic, as we adjusted to the assembly restrictions," she adds.
As the months went by, she noticed that her circles, and other people online as well, were no longer meeting for Zoom Happy Hours or Houseparty hangouts as often as they did at the beginning of lockdown. More and more people were starting to have controlled physical meetings, in open spaces like public parks or private backyards. And she knew just the kit they needed for this new version of socializing. 
After weeks of research on sourcing and local manufacturing, Mercy reached out to a few Kenyan manufacturers to see if she could get some of the products she had in mind, in Kenya. The manufacturers were not as receptive as she had imagined they would be, and the ones willing to put their backs into it were going to produce the products at a price she couldn't bring to this market.
"Nonetheless, I was edging closer to becoming a merchandiser with the information I had on manufacturing. Me and my friends joked a lot about our pandemic projects. Mine was a complete departure from my career!" Mercy, a trained journalist, started out at Nation Media Group as a business journalist, after interning for the group's Tanzanian subsidiary, The Citizen. She worked for communication consultancy firms in the region, later joining Africa Development Bank (AfDB) as the Regional Communication Consultant for the Eastern African hub. She quit her job in 2013 to set up Profit and Loss (P&L) Consulting, a communication advisory firm with a focus on business communication and c-suite advisory.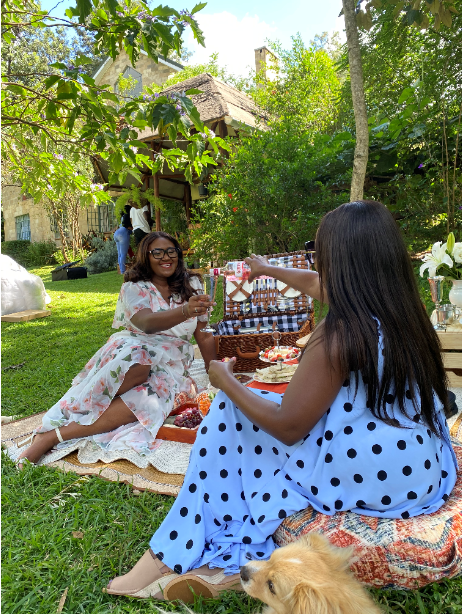 By May 2020, the effects of the lockdown measures were evident in the weakened economy and massive job losses. Whole industries ground to a halt, while many businesses scaled back or closed shop altogether. For Mercy, the season of uncertainty had its fair share of anxious moments. "One cannot downplay the decisions that had to be made in light of the pandemic, as many of them had a direct bearing on people's lives and livelihoods. The pandemic shook the actual foundation on which we exist.  I took the hard steps to keep my businesses afloat, but also found a new lease on life by creating a business inspired by enjoying the world beyond the doors of our sitting rooms - something that many people were looking forward to after an extended period of following strict safety measures", she says.
"I was at the salon one Sunday, toying with my phone as I waited for my hair to dry…when it hit me. In under 10 minutes, I was chatting with salespeople from the manufacturing hub of the world. The more manufacturers I spoke with, the clearer I became about what I wanted the second brand under my picnic idea to stand for. The rest, as they say, is history." 
Vintage Picnics (www.vintagepicnics.co.ke) is designed as an e-commerce platform, showcasing a signature range of picnicking accessories. "Assembling this range of picnicware has not been a walk in the park.  Although I knew what I wanted from the start, what I hadn't anticipated was just how challenging it would be to bring this to life.  From global sourcing, to customizing the products, right down to marketing – all in the middle of these unprecedented times – it has indeed been refreshing to see the products pop up in places I wouldn't have normally seen."  The long-term plan is to expand the site's catalogue to cover a wider range of products. This in itself would give other marketers and manufacturers an avenue to meet new customers and deepen their marketing forays.
These two projects are best described as a labour of love, inspired by the cabin fever that has dominated our lives over the past year.  "While lockdown remains a very important strategy in flattening the curve, new evidence shows that with the necessary precautions, being out of our homes in certain spaces can be relatively safe, and we can easily integrate outdoor living to maintain optimum physical, social and mental health.  My new business eases this integration in two ways: through quality curated content, and through an expansive range of quality products for that all-important meal at the heart of every exciting journey outside."