Transition: The Don's Last Bow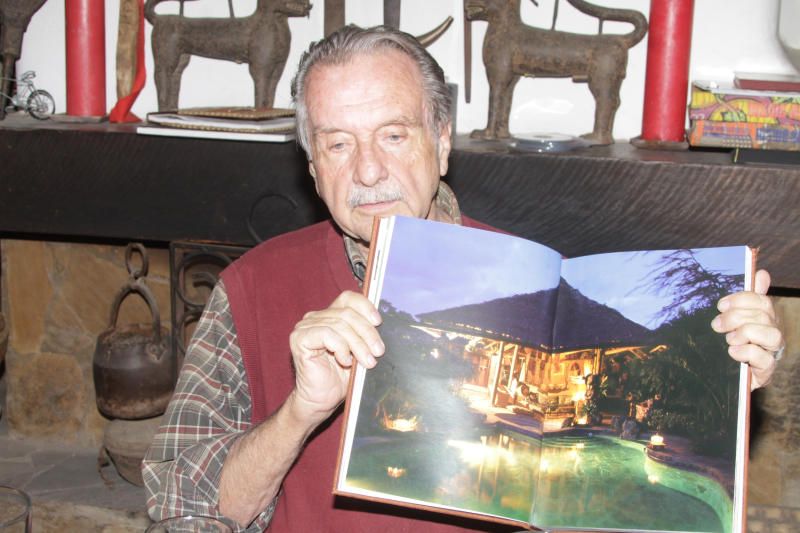 He set his sails a little over 50 years ago with friends to explore Africa. His mission was just to experience a virgin part of the continent. But Turkana stole his heart and his desire to go back home. Alan Donovan, the owner of African Heritage House in Athi River has exited the stage as peaceful as he came at 83. According to African Heritage House Estate management Donovan died peacefully in his sleep on the morning of Sunday December 5, 2021, after half a century of collecting, showcasing, and celebrating art from across African.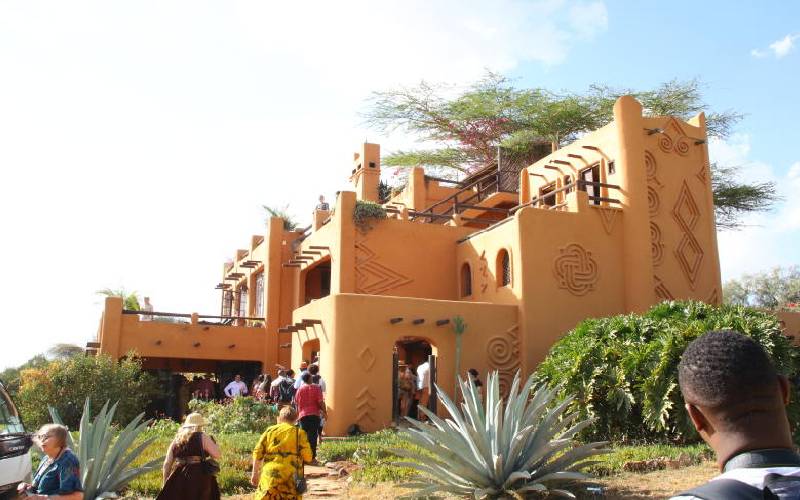 The African Heritage House is an art center located about 29 KM at Athi River off Mombasa Road /A104 built on 0.77 Acres of well-tended greenery. The design was inspired by West African architecture. Particularly, The Grand Mosque in Djene, Mali. It is a four-story building that has an art gallery, a pool house and a permanent exhibition of Africa's Lost Architecture and art.
The idea of establishing an art gallery was a persuasion from Kenya's first vice president the late Joseph Murumbi, another avid collector of art and in whose name a museum has been established in Nairobi. Murumbi after seeing the items Donovan had collected on his trip to Turkana convinced him to start an art gallery in Nairobi. By then Donovan was running a jewelry shop that he called Nala, a corruption of his name Alan, read backwards.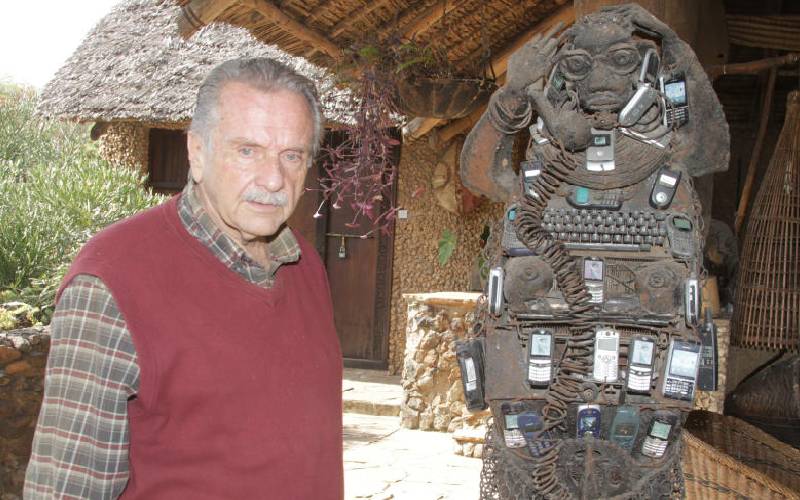 The house is home to over 6000 rare collectibles drawn from across Africa by Donovan including The Nimba—the great mask from Guinea. It has graced The Marie Claire magazine cover in Paris, and other décor magazines in Russia. Dovan's effort with the house saw him feted with The African Handmade Lifetime Achievement Award for decades of collection arts and crafts depicting culture, weaponry and herigate.
In 2016, the Ministry of Tourism declared the house a national monument and it is taunted as Africa's most photographed house. Having been a venue for many picnics for both local destination enthusiast and other visitors from around the world. The famous "wedding" tree, an Acacia Nilotica has seen many people exchange wedding vows under it making it a favorite for people fancy destination weddings. 
In 2020, Alan had put up the house for sale. "I am too old now and need to find someone who will look after the priceless items. I may go to another house in the vicinity and continue with my Pan Africa studies." He said in an interview with The Standard. During the same period Donovan wrote two books on his 50-year African experience and Racism in Africa. The books may be posthumously by the African Heritage House Trust. 
The iconic house still stands even without the icon himself. Donovan's efforts in preservation of the African culture through art and his promotion of local tourism will be greatly missed locally and internationally. 
Donovan leaves like he came, peacefully. But his life, should it teach us anything, live it out loud. Live it with passion and purpose. Live it where you are.
So long Don.