To The Peak and Back! King of The Mountains Successfully Summits Mt. Everest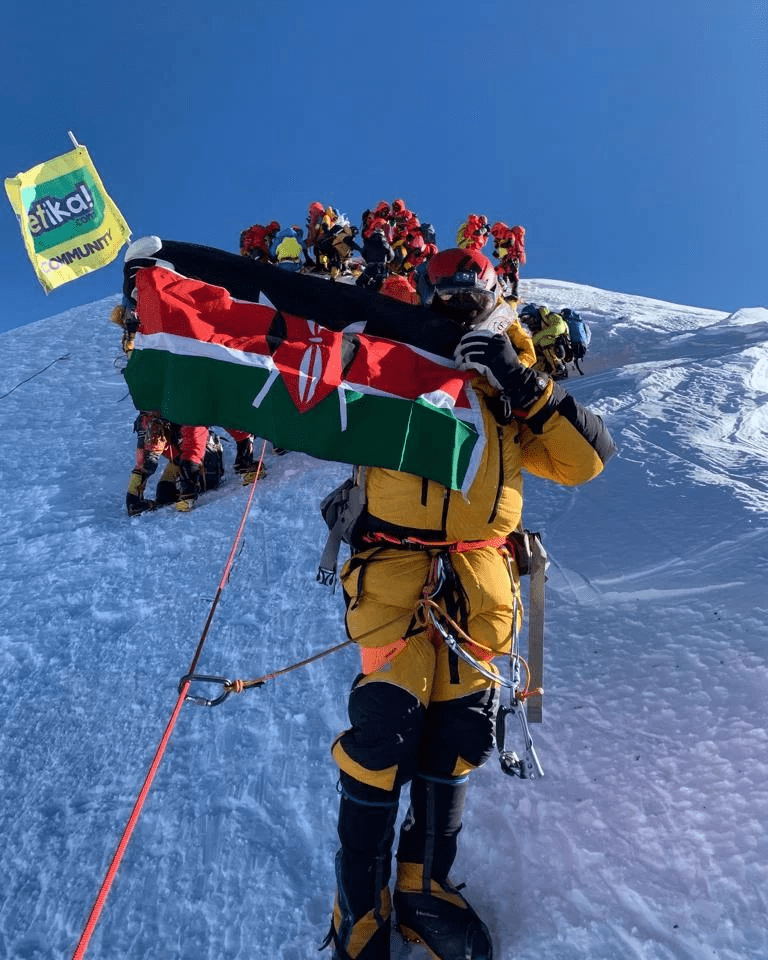 James Kagambi (KG) will no longer be referred to as the retired teacher because he has gained himself a new title. The 62-year-old has realized his dream and became the first native Kenyan to summit the world's tallest mountain. 
But that is not the only history that was made on the morning of 12th last Thursday. The successful climb by the all-black team, dubbed Full Circle Everest, pens a new chapter into the 60-year old history of the world's highest peak as it was the first all-black team to summit the mountain.
According to the Full Circle website, the racial makeup of Everest mountaineers inspired the climb. They also want to inspire people of colour who are the next generation of mountaineers, leaders, educators and outdoor enthusiasts to continue chasing their personal summits.
In an interview before the expedition, KG had stated that the fact that not everyone who went up there came back alive didn't scare him as he was confident in his skills and three decades plus experience.
The expedition that took months to prepare for attracted a couple of donors and sponsors including our local gaming company Betika. Hence the teams' gear and other requirements were well catered for. So having a dream is not all you need, a great deal of financial assistance is required as well.
Climbing a mountain has got to be one of the most trying things one can ever do. The best I have ever done is Ngong my feet were numb and its peak is only 2,460m. I don't want to imagine what the world's highest will do to me. That is to say I think anyone who has summited the Everest is special and needs to be commended!