This Christmas, If You Can't Go To KFC, Let KFC Come from You!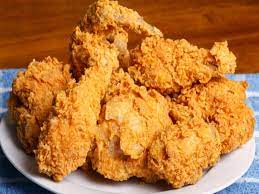 This Christmas you could be hosting your family or friends for lunch. And what is a traditional Kenyan Christmas without chicken? The easy option is, order from KFC, Big Square, Chicken inn, McFrys you name it and wait. But won't that steal from the joy of home-made great food that is the Christmas idea?
Top reason why you may want to order is because there is always that one thing that misses from your homemade chicken. You can't put a finger to it. And that is where this write up comes in. While these restaurants' chicken can be great, it denies you the flexibility to customize the dish to cater for your preferences and tastes using seasoning and chicken of your liking.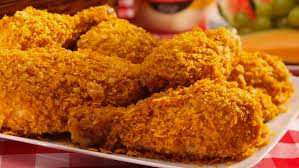 If you have ever wondered what it takes to make that savory KFC like crunch, here it is, in all its glory. You can make adjustments as you wish.
Servings: 4
Course: Main, snack, appetizer
Preparation: 1hr
Cooking: 30mins
KFC Style Fried Chicken Recipe
Ingredients
1 egg
1 cup wheat flour
½ cup corn flour
2 teaspoon vinegar
2 teaspoon chili sauce
1.5 teaspoon salt
¼ cup of milk
500g chicken
3 teaspoon red chili powder
3 teaspoon garlic powder
1.5 cups crushed Weetabix/ cornflakes
Instructions
1. In a large bowl, add chicken, salt (1tsp) chili powder (1tsp), garlic powder (1.5tsp), vinegar (2tsp), chili sauce (2tsp) and milk then mix all the ingredients properly. Cover it and set aside for at least one hour. 
Note: Letting it stay overnight is recommended as this will ensure the chicken absorbs the mixed ingredients well. 
2. In another bowl, add the wheat flour, corn flour, salt (1/2tsp), garlic powder (1.5tsp), red chili powder (1.5tsp) and Weetabix/corn flakes (1/2 cup).
3. Take the bowl with the chicken and add beaten egg and mix.
4. Take chicken pieces one by one and dip in the second bowl making sure it is well coated with the dry ingredients.
5. Once done with all the pieces, return them in bowl 1 for double coating to make it even crispier. In the second bowl, add all the remaining Weetabix/corn flakes and use it to recoat the chicken.
6. In a frying pan, add oil and heat. Put the chicken in high flame then reduce to medium after 2 minutes. 
7. Remove once golden brown and add to a drying rack.
Note: If you let it drain on a paper towels, the bottom of the chicken will steam from the heat and become soft.
8. Serve with chips, potato wedges or fried potatoes.
Bon appetite!