The WRC Safari Rally Is Getting Parties Started Right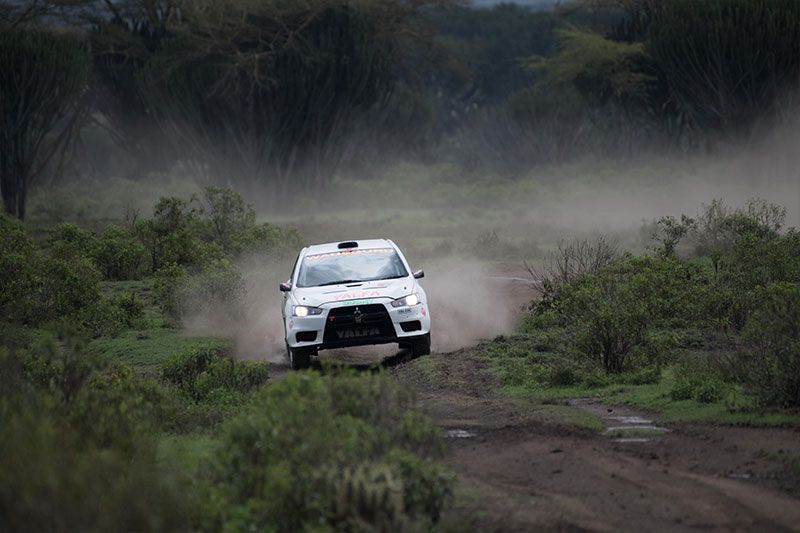 With the much-anticipated rally only a few short days away, the party scene is slowly getting sporty, giving enthusiasts the best of both worlds. This weekend, the party kicks off with Park & Chill's WRC Safari Rally Kenya Edition.  The party, which will take place at the Carnivore Grounds will kick off at 10am.  Subaru and Mitsubishi drivers will have the entry costs waived, while other revelers will be required to pay an entry fee of KShs 1,000 per person.  Those we get to the venue early, between 10am and 12 noon, will also get complimentary passes.
The lineup features DJ Pierra, DJ Kuuch, DJ Meal-Tone, DJ Coco, DJ Sos-Jay the Hypeman Ballo.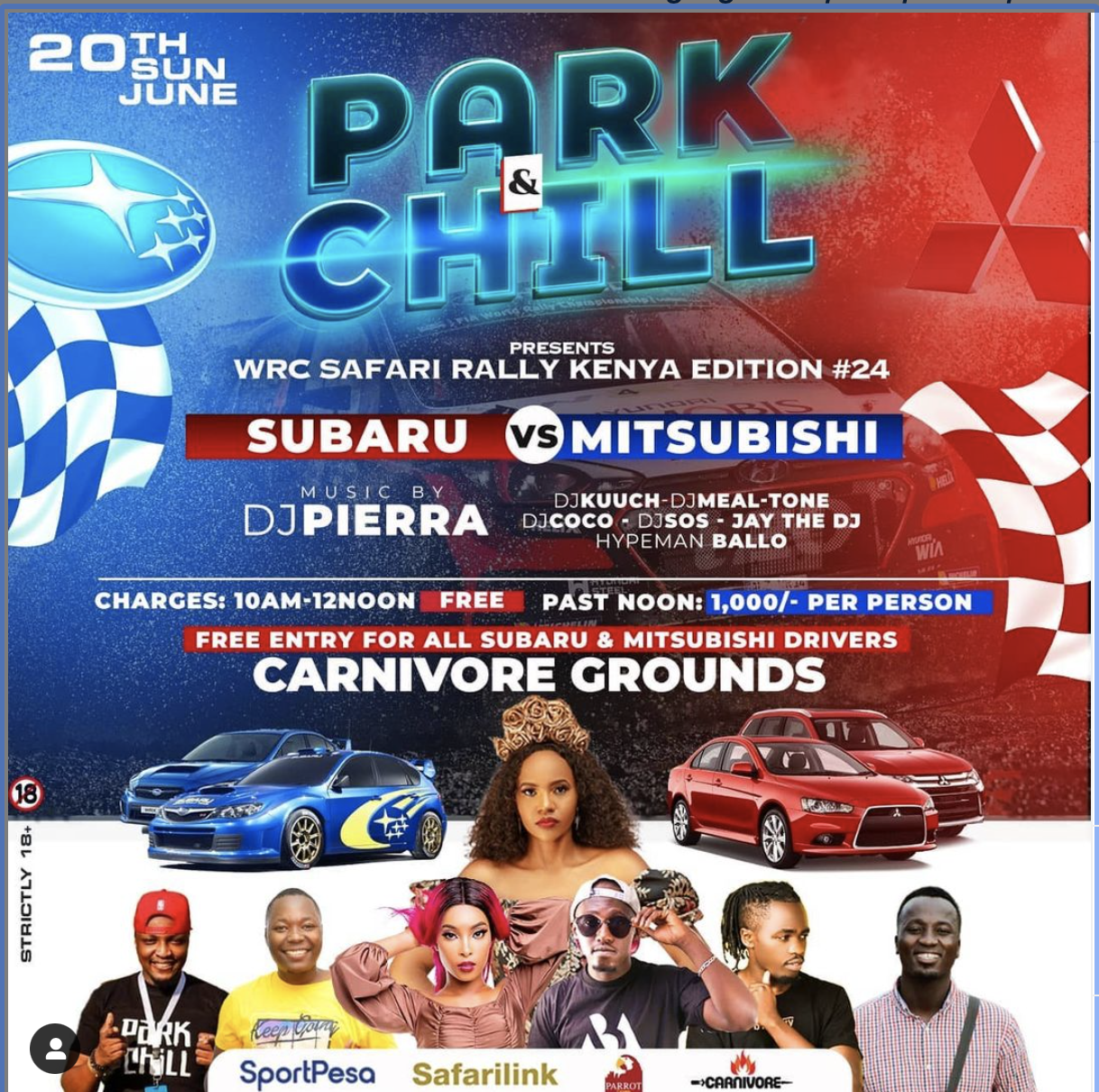 For those making their way to Naivasha where the heavy action will be taking place, Sunset Village, has organized something special for spectators along the Moi South Lake Road.  Between 25th and 27th June, spectators can access the Squad Day Pass, which consists of 5 tickets for a price of KShs 5,000.00.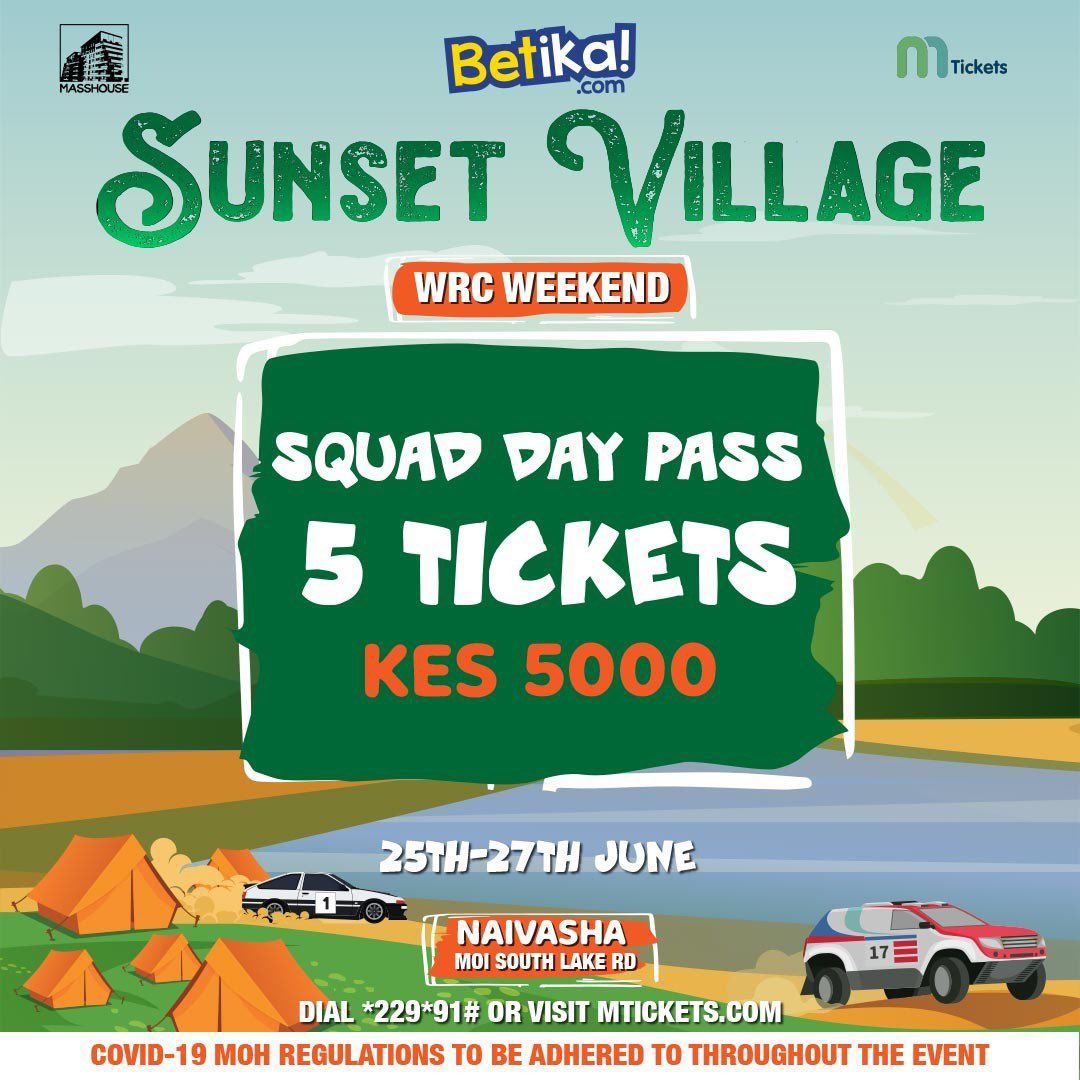 With the rally taking place in the middle of a pandemic, we urge all spectators and party people to take due care and observe the prescribed MOH protocols.