The Red Bull Quickstand Challenge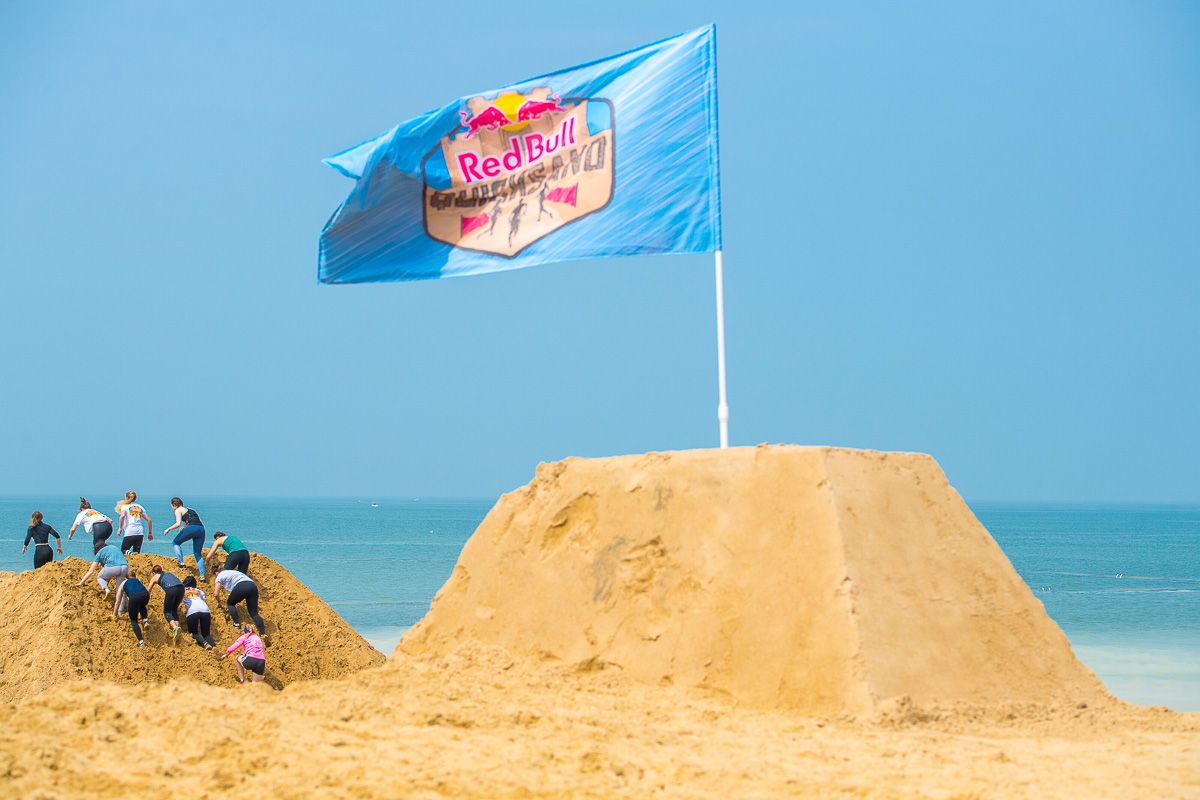 Do you have enough gas to last a mile? It would be easy to say yes because what is a mile? Except that this is a mile that will drench your energy, test your endurance and strength, and leave you famished but happy. It is the Red Bull Quicksand 2021 going down in Diani on the 12th of December 2021. It is an energy-intensive multi-tier bout set on one of Africa's cleanest beaches the Kongo River Beach Diani. Here you to see an estuary(A point of meeting between a river and an Ocean) as this is where the Kongo Rivers empties into the Indian Ocean.
It's a daylong event that majorly is, about running on the sand only that it is not as easy as it may sound. Because the energy expenditure is twice as much when running on the sand as compared to a normal running track.
It will be the first of its kind in the region and the organizers have promised a fun-filled day. Besides the running challenge, the coursed will be rigged with giant sandcastles, trenches, and rollers further testing the participant's willingness to finish a bout in a challenging course, their burst of speed and endurance. 
The organizers have allowed for participants to bring along their 'fans' to cheer them on. "What is a race without a support team?" Asks one of the posters on their website.
One can participate either as an individual or in a sports/running club. Individuals pay Ksh.1,500 while sports teams of between 5-20 runners pay 15,000. 
Those willing to take part as corporates comprising of teams, not of more than 5 members will pay Ksh. 50,000
This can also serve as your corporate end of year team-building with a dedicated team to ensure you have your company team building needs taken care of. That may include but not limited to the hurdles in the quicksand challenge. For corporate team building activities, you will part with a Ksh. 100,000 on an all-activity inclusive basis. 
Here are the race formats:
Heats
• 5 Men's heats
• 3 Women's heats
Top 50% from each heat progress to the semi-finals.
Semi-Finals
• 3 Men's Semi-Finals
• 2 Women's Semi-Finals
The top 25% from each race go through to the finals.
Finals
• Men's Final
• Women's Final
The top 3 from each make the podium.
The Race:
This is a non-contact race. Race marshals will instruct any competitor who is, in their opinion, taking an unfair advantage
by physical contact with another competitor and remove them from the race.
All competitors must have their competition number on their event t-shirt clearly visible.
Action cameras are allowed to be worn during the duration of the race, however, please make event organizers aware that you are doing so.
Footwear: Runners are permitted to run barefoot however spikes, studs, and crampons are NOT permitted.
Headphones are NOT permitted whilst on course.
There will be a water refill station on-site, please bring re-usable bottles and make use of these features.
Littering or the discarding of any item on the racecourse is forbidden during the race and during the whole event. Litter bins will be provided. Cans and plastics will be recycled.
There are no specific food provisions on site but there are plenty of local shops and concessions to take advantage of!
To book your space early, contact: Tel: +254 729 995059 / +254 724215977 / email: trips@bucketlist.co.ke