The North Rift's Alternative Places to Tour
Anyone can mention a handful of places they have visited in the Rift Valley; they are all similar. Lake Naivasha, Lake Nakuru, Mt. Longonot, Menengai Crater, Thompson's Falls, Lakes Baringo and Bogoria. That small list always ends there. But the Rift in its geographical magnificence has several other paces that would interest travellers. Especially the North Rift which has for years been known for other non-tourist things. These places are unexploited, less crowded, virgin and equally attractive. They are spread across different counties and offer visitors unforgettable experiences. With the road network expanding up the North, we look at some of these places and what you could do while visiting them. 
Kapedo Hot Waterfalls—Baringo/Turkana
You have heard many things about this part of the north—Kapedo. Now it is time to hear the other things you haven't heard about. The Kapedo Hot waterfalls are one of the major attractions placed at the border of Baringo and Turkana counties, they are an amalgamation of two waterfalls flowing from Kapedo hot springs that merge with Suguta river to create a natural spa at the bottom. Travellers here have delightful moments bathing in the hot waters at the bottom of the falls. Further downstream the Suguta river flows creating sandy banks rich in vegetation ideal for busking in the hot sun.
Namoratunga Standing Stones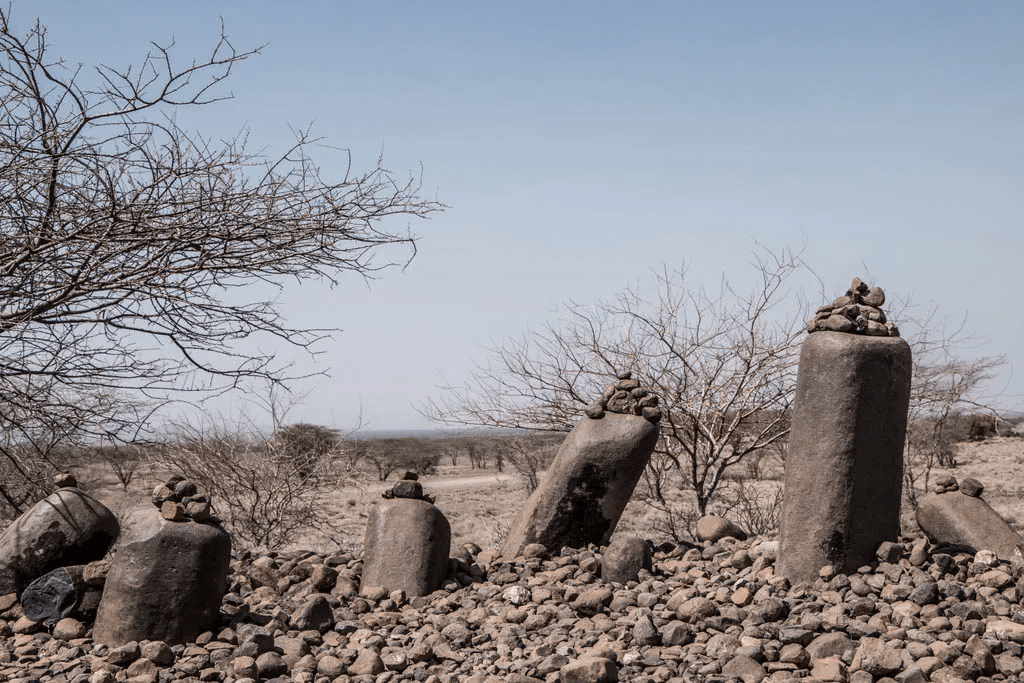 They are commonly referred to as the dancing stones of Namoratunga these is an intriguing archeological site that inspires numerous lores from the local community. They attract scores of local people annually for spiritual functions. 
Other things to look for in this region include the Suguta dunes, Ngurunit natural slides etc. 
Kapenguria Museum-West Pokot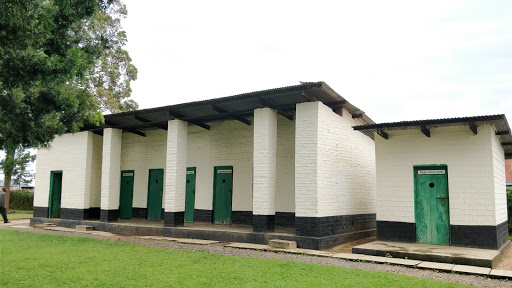 Kenya's Robben Island! The Museum is located at the site where the infamous Kapenguria Six were detained. The site is managed by The National Museums of Kenyan and is host to several ethnographic artifacts preserving both the country's history in the struggle for independence and the local community's history. 
Other sites to visit while in this county include The Turkwel Gorge Dam, Saiswa Swamp National Park and Nasorot National Reserve. 
Samburu National Reserve-Samburu 
It has the pride of place in Kenya's most diverse ecosystems. It is home to the famous Samburu Five; Beisa oryx, reticulated giraffe, Grevy's zebra, Gerenuk antelope and Somali ostrich some of these like the reticulated giraffe are alarmingly endangered. This is the only place in the world you will see all of them in one area. 
Samburu county is home to numerous other reserves and conservancies. It is also home to the monumental Kenyatta House in Maralal town. It is now a museum and like the Kapenguria one, it harbours historical importance in Kenya's journey to independence. This is part of the north that you must visit. 
Cheploch Gorge -Baringo/ Elgeyo Marakwet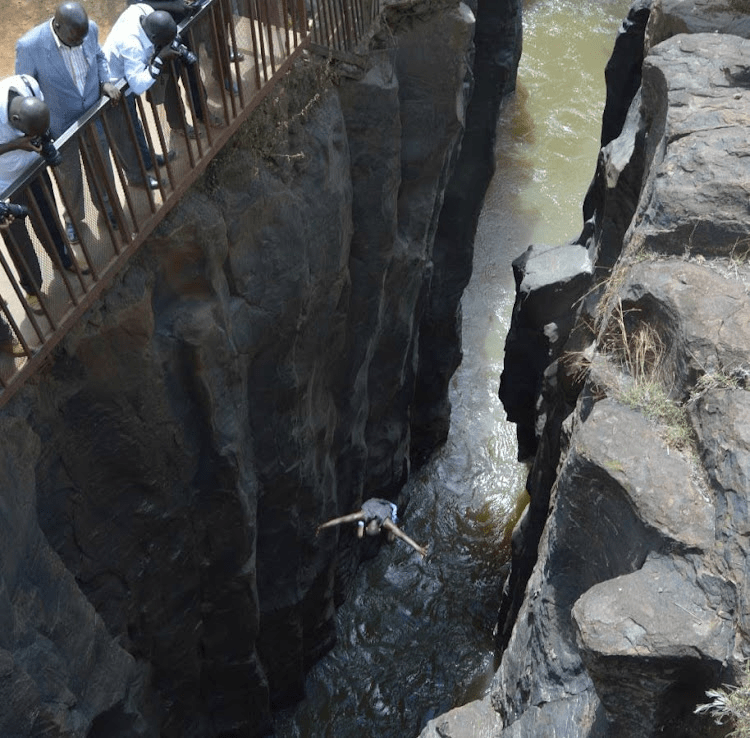 Located about 40KM from Iten town, the gorge formed as a result of attrition by the Kerio River is about 40 meters high and is a site for high rock diving. At a small fee, you get to watch divers plunge into the 20-meter deep river at the bottom of the gorge. 
Paragliding in Kerio Valley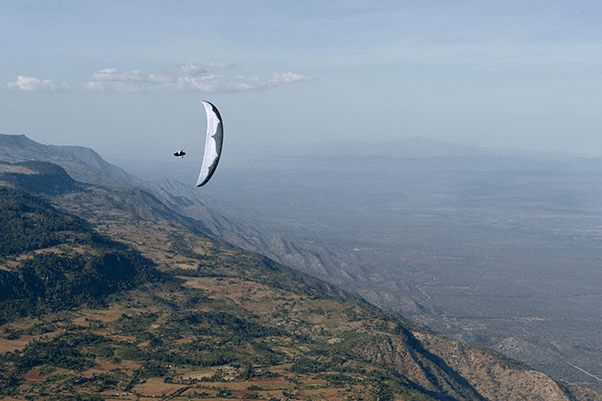 This extreme sport gives you a rare view of the scenic Kerio Valley for about an hour or less. With an average speed of 15Kmph, you can tour a sizeable amount of the valley. The best times to paraglide in the Kerio Valley is between December and March when the weather is favourable for the activity. For about Ksh.8,000 you will enjoy the best of Kerio Valley from the sky. 
 Run with the best-Iten 
If the trip up north means anything, then it shouldn't miss a chance to run with the best athletes in the world. Most of the world's running teams send their athletes to Iten because of its high altitudes that enhance endurance, especially for long-distance runners. You can take advantage to share a running track with the champions in Kamariny running track that hosts among other notable names, Eliud Kipchoge, Peres Jepchirchir, Mo Farah, and David Rudisha and others.
Picnic at Kapsimotwa—Nandi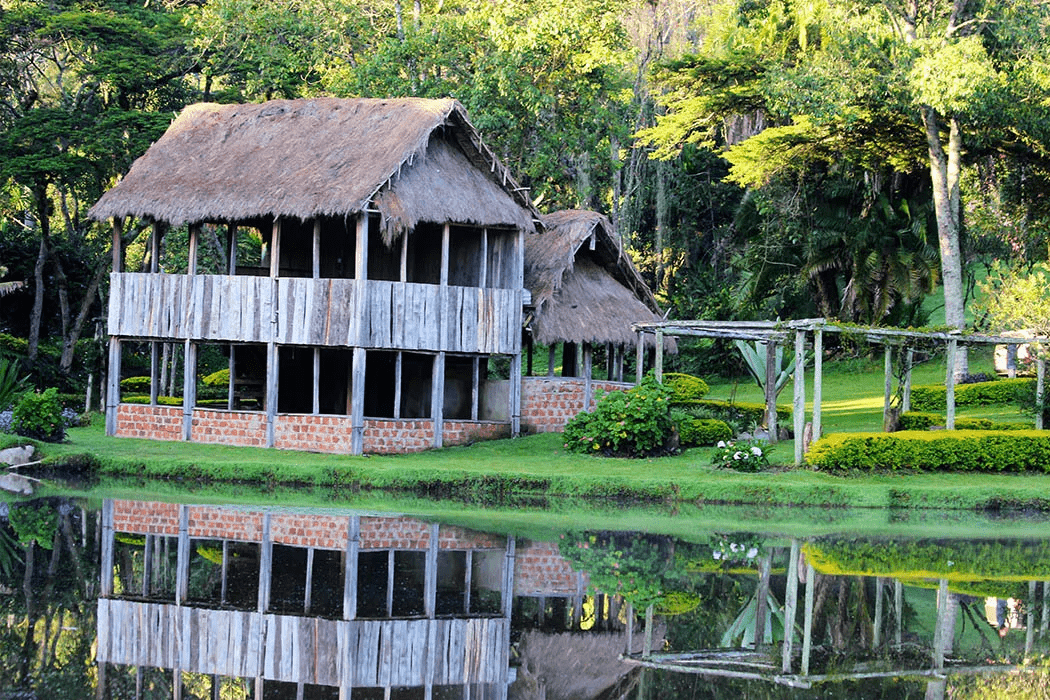 The Kapsimotwa house is not a historical colossus planted in foresty greenery, it is also a scenic beauty to have your picnics and camping. It is a wooden house erected in the 50s by a colonial tea farmer and it is surrounded by expansive lush gardens, a dam with geese and ducks and tea farms. This is a good destination for photography, birdwatching and picking. 
Nandi Rainforest-Nandi
The Nandi South Forest in particular has been documented as an important birding area (IBA) and thus a good site for birdwatching. The forest is largely indigenous and has some rare and very old species of fauna. It provides for a good nature trail premise.
Lake Bogoria Reptile Park
Still in the North. This park takes advantage of the surrounding ecosystem that favours the availability of land reptiles like snakes, lizards etc and the nearby lake Baringo has crocodiles. Visitors to the park get to enjoy vast knowledge about the reptiles dished out by the attendants. Among the species, you will find here are the Black Mamba, Puff Adder, Boomslang (tree snake) and Spitting Cobra as well as Monitor Lizards, Crocodiles and a central pit shared by endangered tortoises and harmless Stripe Bellied Sand Snakes.
Lake Kamnarok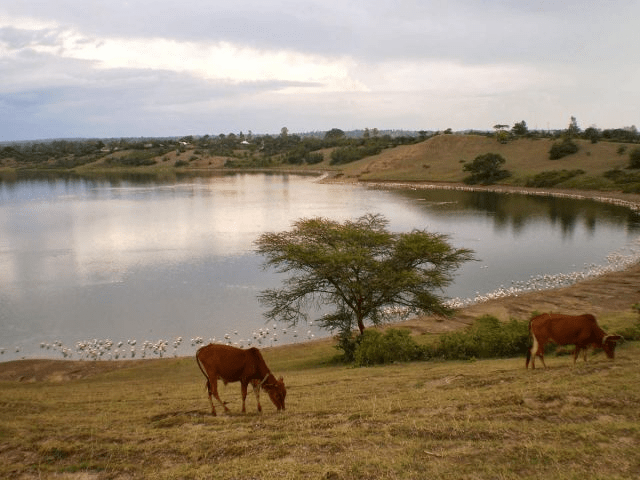 This is Kenya's only oxbow lake. It is home to Nile crocodiles and a host of fishes. If this should encourage you to visit, it is Africa's second-largest home of crocodiles as of 2019. Sadly, it has been diminishing in size over the past years due to the effects of climate change, deforestation in the larger Kerio valley and human activities like farming. The lake i
The North Rift has so many other attractions. Only a few of them glom space in the travel agencies and tour companies' itineraries. Some of the best road networks in the country are found here. Even without having a proper destination, a road trip up north would be a breathtaking experience for you. For instance, the road from Eldama Ravine to Kabarnet town with all its meanders is a beautiful site. What's good about it is that there are roadside viewpoints spread along the entire road, giving you a first place opportunity to view part of the beautiful Kerio Valley.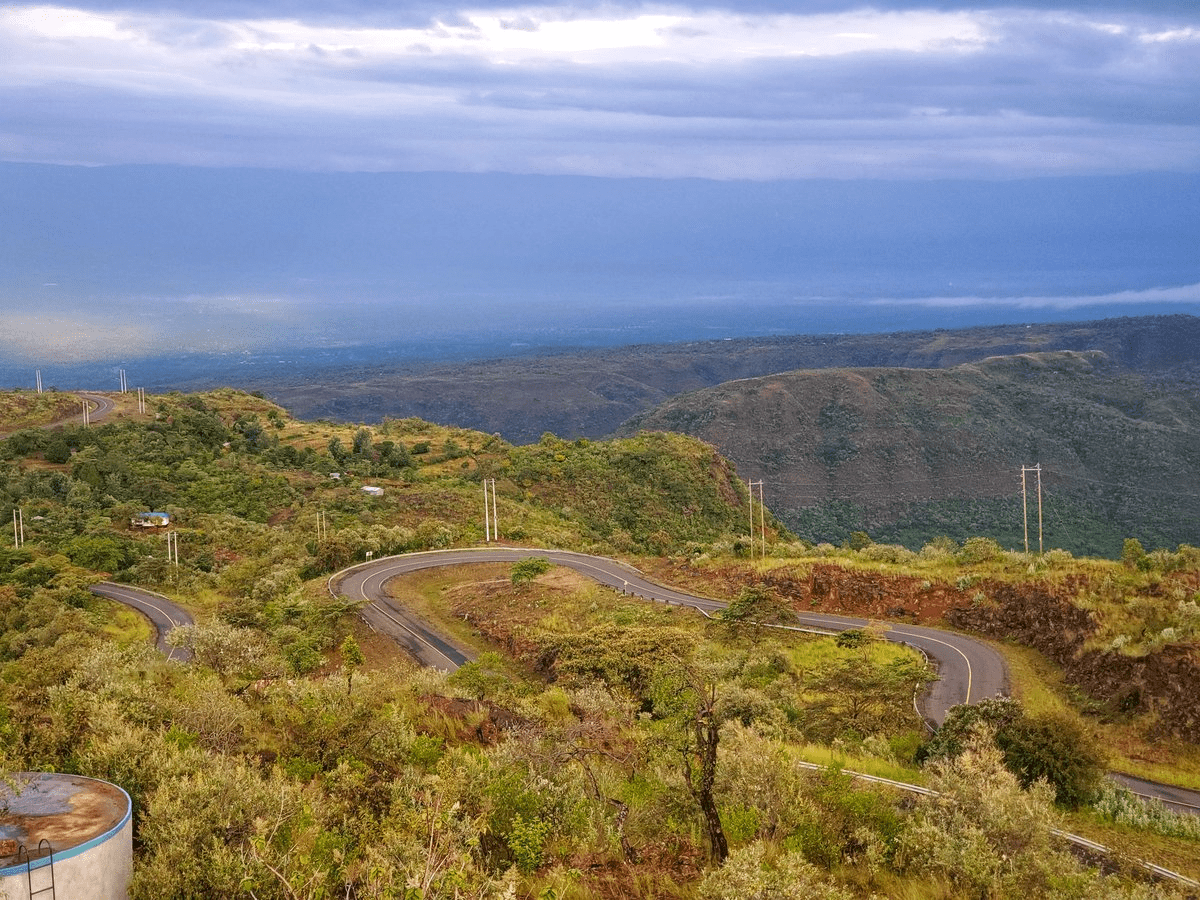 The North awaits you. Go out and enjoy.