Ten Interesting Facts On Picnics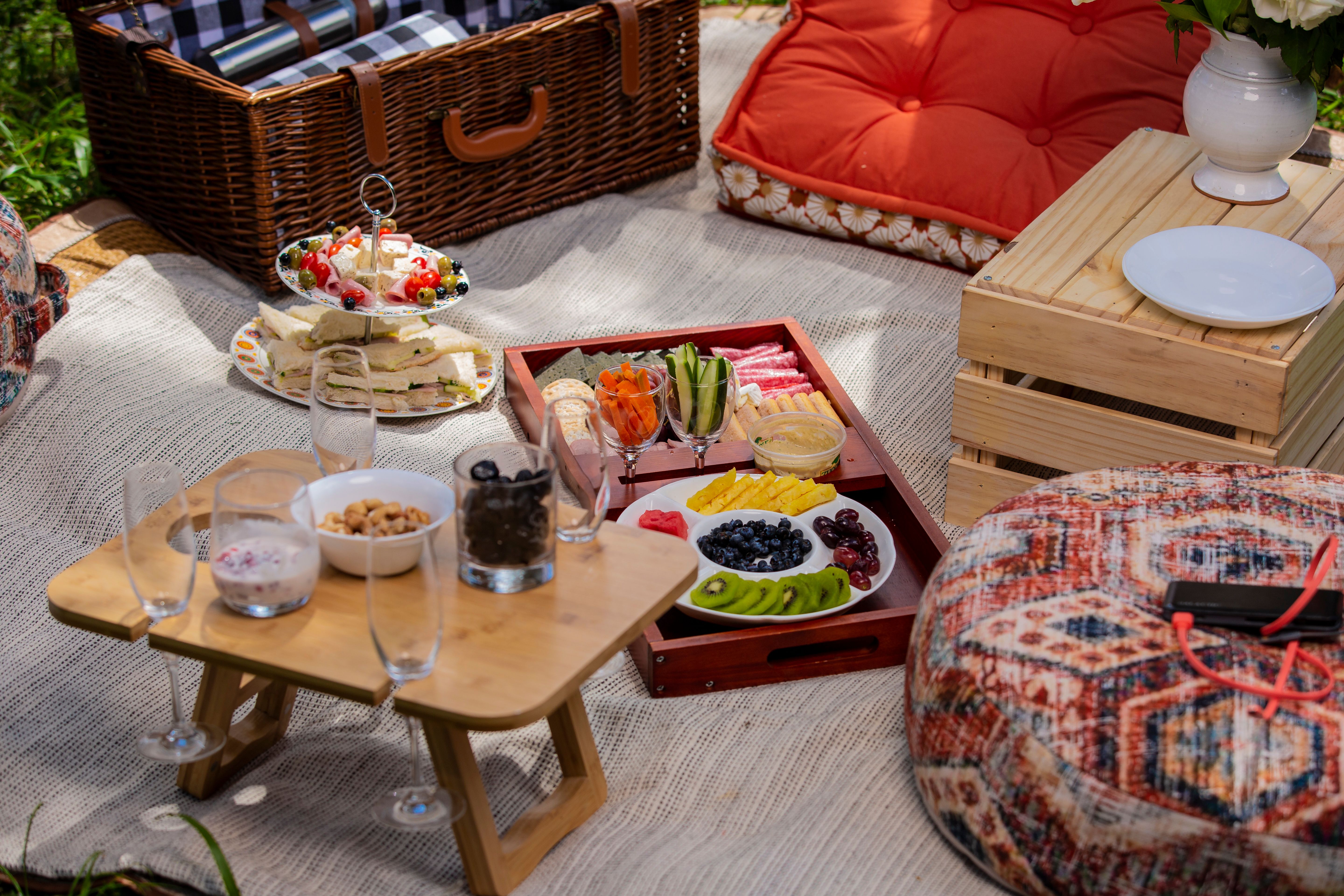 Did you know that World Picnic Day is celebrated every year on 18th June?  On this day, people are encouraged to go outdoors and enjoy a hearty meal in nature, in the company of their family, friends, and acquaintances.  Picnics have been in vogue for many centuries, across different cultures, and it's easy to understand why they are such a hit:  the outdoors connect us to nature, allowing us to enjoy some sunshine and beautiful scenery. 
As we prepare to celebrate this year's World Picnic Day, we share some interesting facts on this much-loved holiday:
In the medieval era, picnics were an extravagant outdoor affair, organized for groups of royal hunters.  They eventually shifted to simple meals that anyone could pack in a bag and enjoy in the sunshine.
The word 'picnic' stems from the French word 'pique-nique'
America's Independence Day (celebrated on 4th July) and France's Bastille Day (celebrated on 14th July) are popular days for outdoor dining, and many celebrations take place in a picnic set up.  In Italy, Easter Monday is the country's favorite picnic day, while in the UK, National Picnic Week is celebrated from 19th – 27th June.

Picnicking became common in France after the French Revolution, when it became possible for ordinary people to visit and mingle in the country's royal parks. 

The first table designed specifically for picnics (in a style similar to what we know today) appeared in the late 1800s.
In the year 2000, a 600-mile-long picnic took place in France to celebrate the first Bastille Day of the new millennium.
A fashionable group of Londoners started a Picnic Society in the early 19th century. Their members were expected to share entertainment and refreshments.
One of the first accounts of picnicking comes from tales of Robin Hood. Robin, joined by his Merry Men would informally dine on bread, cheese, and beer under the shelter of the trees.
William Holden and Kim Novak were the featured actors in the 1955 film Picnic, which was fortunate enough to pick up six Oscar nominations and went on to win two of the six, in the best art direction and best film editing categories.

After an ant has visited your picnic, it lays down a scent as it returns to the nest for the other ants to follow!
Have you been to a picnic recently?  We would love to hear about your experiences - who knows, they may well give us the chance to curate authentic facts and anecdotes on picnics in Kenya.