Rhino Charge: A One Of A Kind Adventure Off The Beaten Track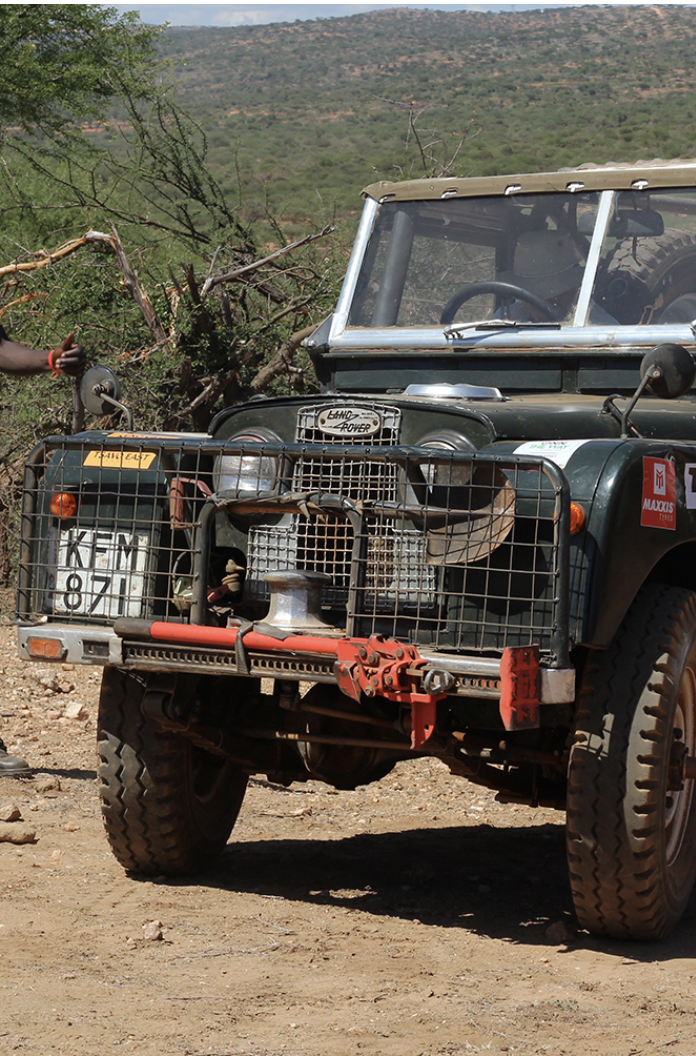 As the 32nd edition of the Rhino Charge takes off tomorrow, Team 5, led by Graham McKittrick will be participating for a record 32nd time, in what is undoubtedly the most unpredictable yet exciting off-road challenge in Eastern Africa.  "It's hard to pin down just one most memorable memory, they are all incredible!", says the team, which is made up of six members.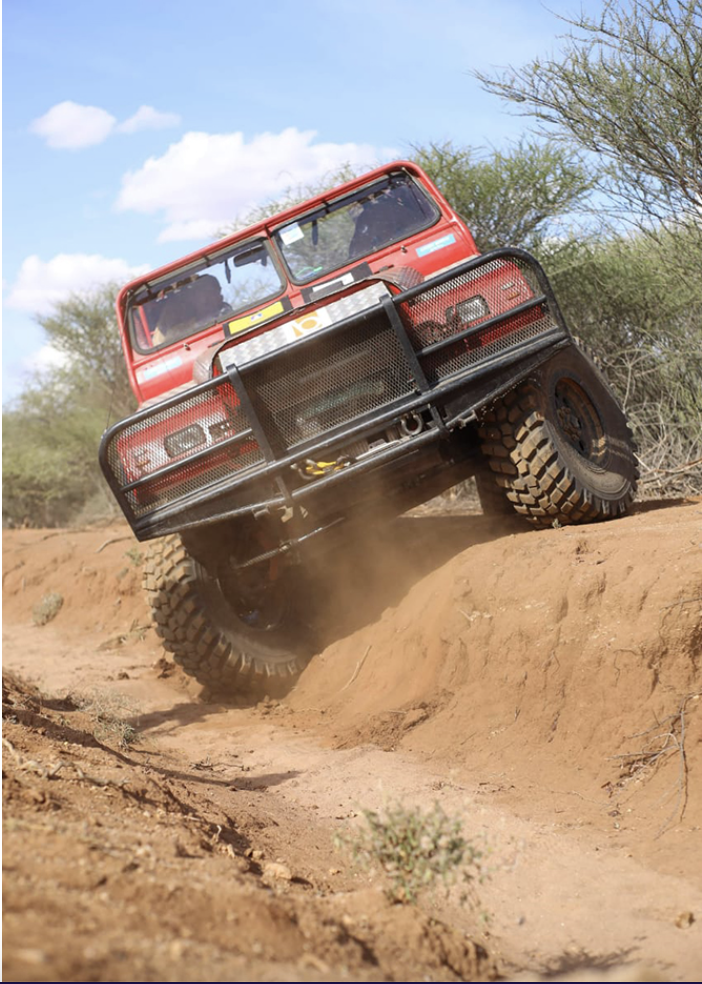 As we try to understand just what it is that would make this team turn up for the charge religiously every year since 1989, we encounter Team Car No1, led by Eddy Verbeek:  "As a standard within Car Number 1, the navigator can't read a map, the driver doesn't have a license and the runners are the laziest people in the world; given those limitations, we still try our best and enjoy the event".  Car Number 1 will be using their modified Range Rover cross Unimog cross Jingly truck to try and win the 2021 Rhino Charge.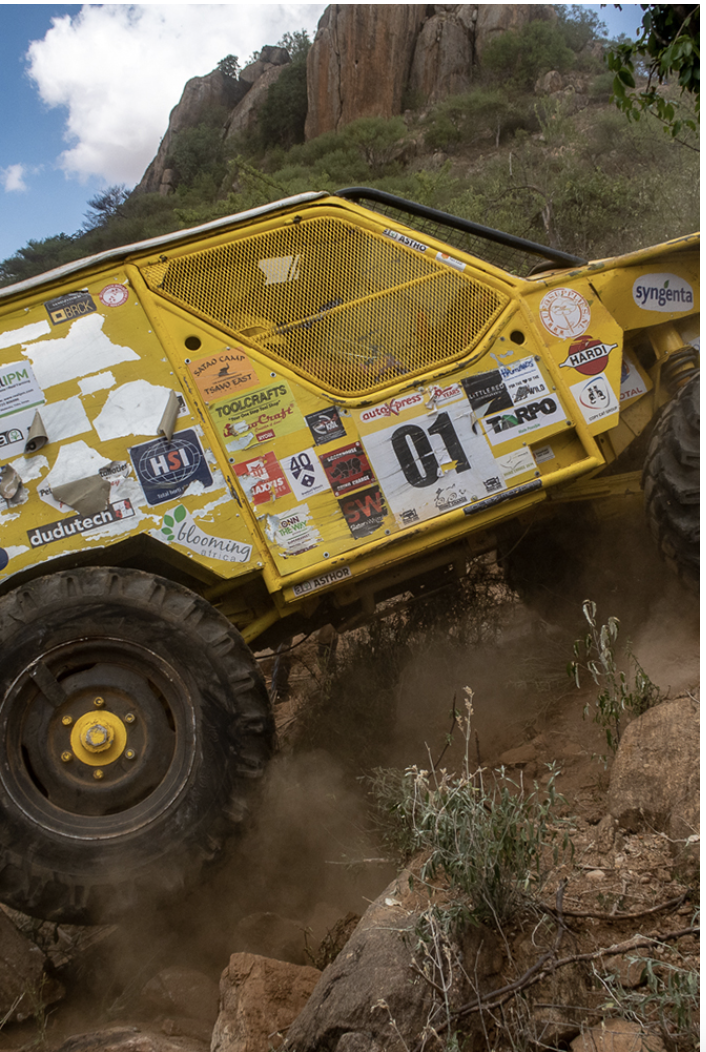 The picture gets clearer from Team Good Times, or Car No 8, who will be charging with a Suzuki Samurai.  "It was decided long ago amongst a small group of friends and family that at least once a year we would meet just to catch up with each other and have a good time. The yearly Rhino Charge event offered an exciting, challenging, and charitable event held in spectacular locations all rolled into one. That is why we Charge, to create 'Good Times!!' and for a worthy cause."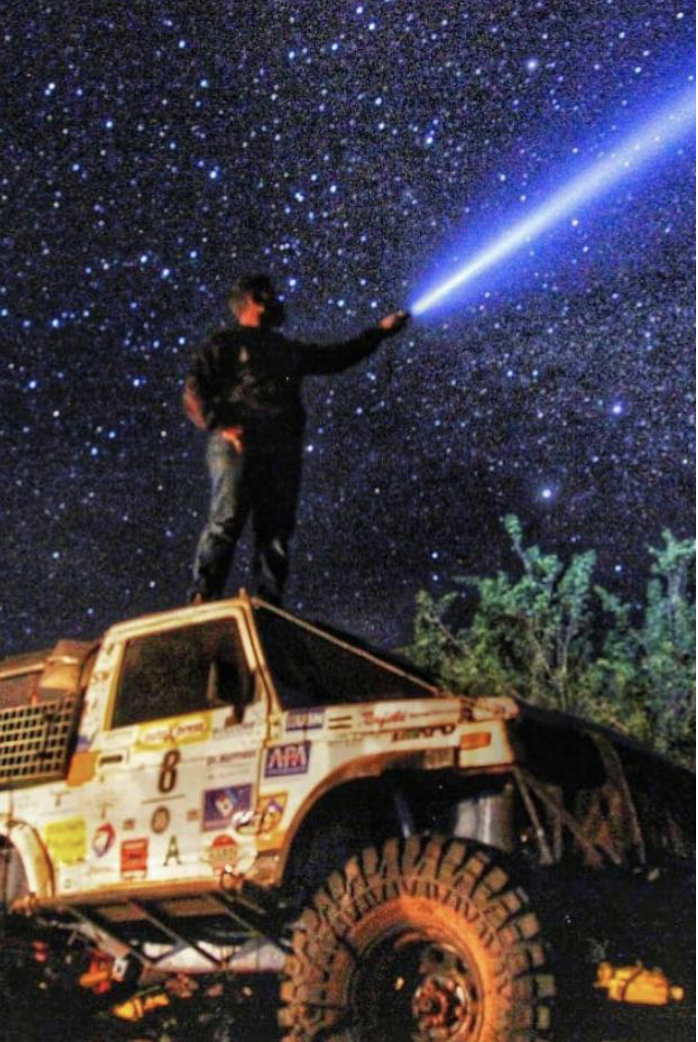 This, ladies and gentlemen, is the Rhino Charge: a one-of-a-kind adventure off the beaten track – with enough excitement that keeps participants coming back year after year, yet incomparable to the recently concluded Safari Rally. (Interestingly enough, we were pleasantly surprised to spot veteran rally driver Ian Duncan on the entry list; he will be leading Car Number 2, also known as the KTM Cruisers).  
This, ladies and gentlemen, is the Rhino charge: as unapologetically unconventional as they come, and not as predictable as one would anticipate; a calendar event that not only brings good friends together but leaves in its tracks some social good for communities and the environment.
This year's charge is set to take place in Baringo County and has attracted a record 44 out of the possible 65 teams.  The teams are all currently going through the scrutineering stage, ahead of tomorrow's flag off.  At exactly 1700 hours today (Local Time), all participants who pass the scrutineering stage will attend a drivers' briefing where they will also be issued with the competition map.  Bright and early tomorrow, the 32nd Edition of the Rhino Charge will kick off at 0730 hours.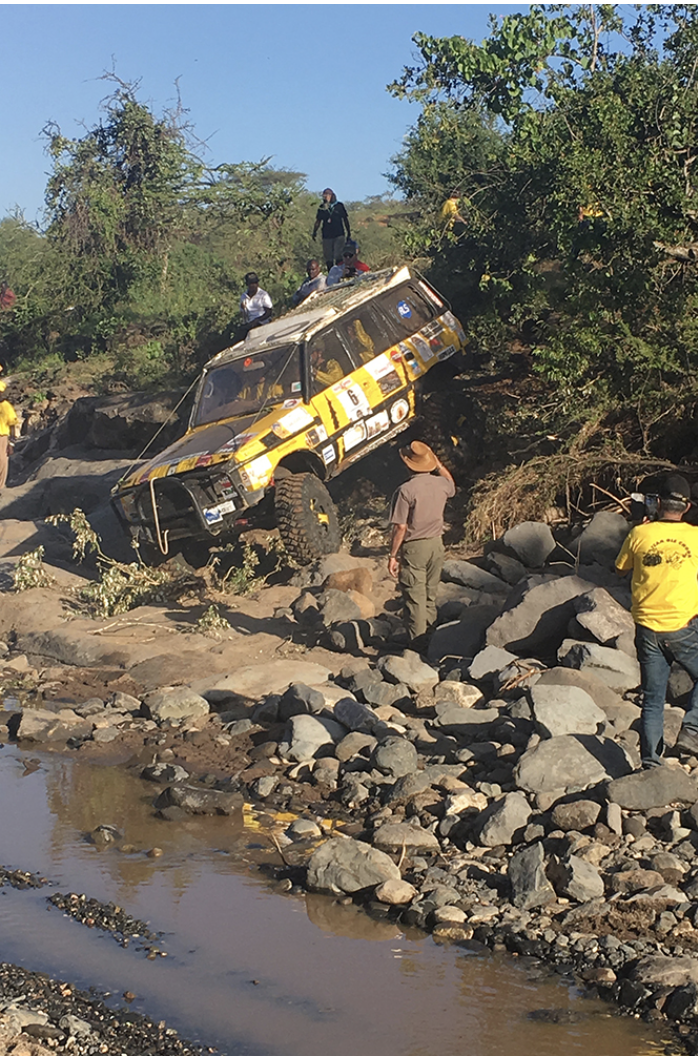 Over the next 10 hours from flag-off, each competing team will charge through rugged terrain over an area covering approximately 100 square kilometers and dotted with 13 control points (also referred to as Guard Posts).  
The expectation is that they get to the finish line (however they deem fit) but having passed through all the guard posts.  Sounds fairly easy, right? Well, Team Ole Choda, would beg to differ: "On our third charge, we had a new navigator that insisted he knew where he was going. He told us, even if we were lost, never to follow another car. Only to realize that we had been going round in circles for the ENTIRE Charge and were so lost the officials had to send the chopper to find us! By this time, it was completely dark so we had to use fuel from the car to light a fire.  The next day, we realized when we went to get the car that we were only 15 mins away from the main camp! what an experience!"
As we count down to the flag-off, we can't help but celebrate #Girlpower, who will be turning up in style as Team Wacus in Car No. 47. "As always, we enter as a ladies-only team, adorned in pearls with wide smiles, in the unmodified vehicle category, our trusty 1956 Land Rover, 'Wacus'.  We believe it is the taking part that matters and gladly lends a hand to those in trouble on the track (although usually, it's them lending US a hand!). But don't be taken in by our charm though, we are charging to win!"
If you are still stuck in the Rhino Charge maze, be on the lookout for Manu Molo's run-down on the bolts and nuts that make up this remarkably outstanding off-road challenge.
NOTE: All images courtesy of rhinocharge.co.ke