Of Importance Is Life And Other Catalytic Stories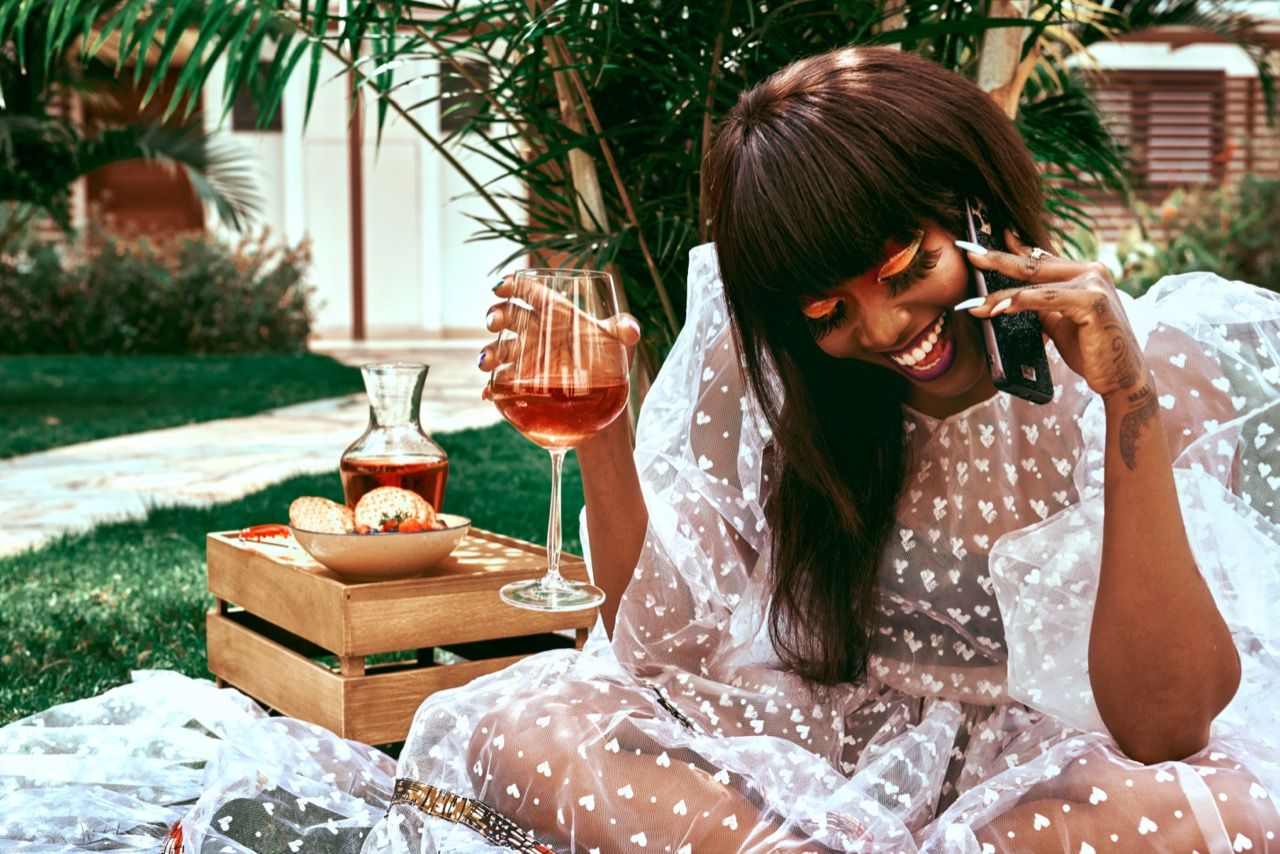 It is 2020 and the universe conspired to get the human race to slow down a little. I cannot speak highly for how it did it but it definitely got us to just stop and recalibrate for the next phase of our existence. 
The break has awakened in some of us a sense of purpose; one that has seen us adjust our outlook for the better. A path that has seen many pandemic projects birthed. One of the fascinating pandemic projects that is now coming to life is Noni Maingi's media startup; Of Importance is Life. ‍
Inspired by Africans' need to authentically frame our own narrative as a continent, Noni's new media startup will create content that is not only relatable but also inclusive.  
"The idea didn't exactly come to me during the pandemic period, but the break gave me the opportunity to package it into a project that I can put resources behind and make an impact by inspiring veritable African conversations," she says. 
The 34-year-old introspective Head of Digital Campaigns at Oxfam was in South Africa with some friends when the conversation led them to ask each other so many questions about cultures. The responses sparked the idea in her mind. 
"It is at that moment that I realized that our view and understanding of each other's culture was influenced mostly by Western media. Not to discount what the media is doing, but conversations with Africans, even in the diaspora always leave you feeling like we must correct and fully own every aspect of our narrative." 
One of the first products the new media startup will roll out is a bi-monthly show titled The Catalyst. ‍
"I am currently working with a diverse range of talent to create short form content that can live on digital platforms. The kind of content that can spur conversations where we do not need to explain ourselves." 
The shows will be available on a mix of digital media platforms. "We will roll out the show with some content on YouTube and podcasts and integrate Instagram and TikTok for a wider reach especially with our generation Z audience." 
Over the remainder of what's left of 2020, Noni will lead an-all girls production team in producing the first season of the Catalyst. A 12-episodes conversation with diverse women across the continent on poignant African issues delivered with a witty, satirical and insightful honesty. 
I asked why she chose to pick an all-girls team for her show; she asserts that the show business  world over and particularly in Africa is too masculine. 
"Entertainment is predominantly male produced and you can feel it even when there is female participation. This is because the spine of the production is often male led. I am hoping to change this and I believe this is the time. I love that Elsa Majimbo rose above her critics to stay on the beat with the relatable and authentic content she wanted to create and now she is reaping from her persistence."  
The all-girl team brings together her writers: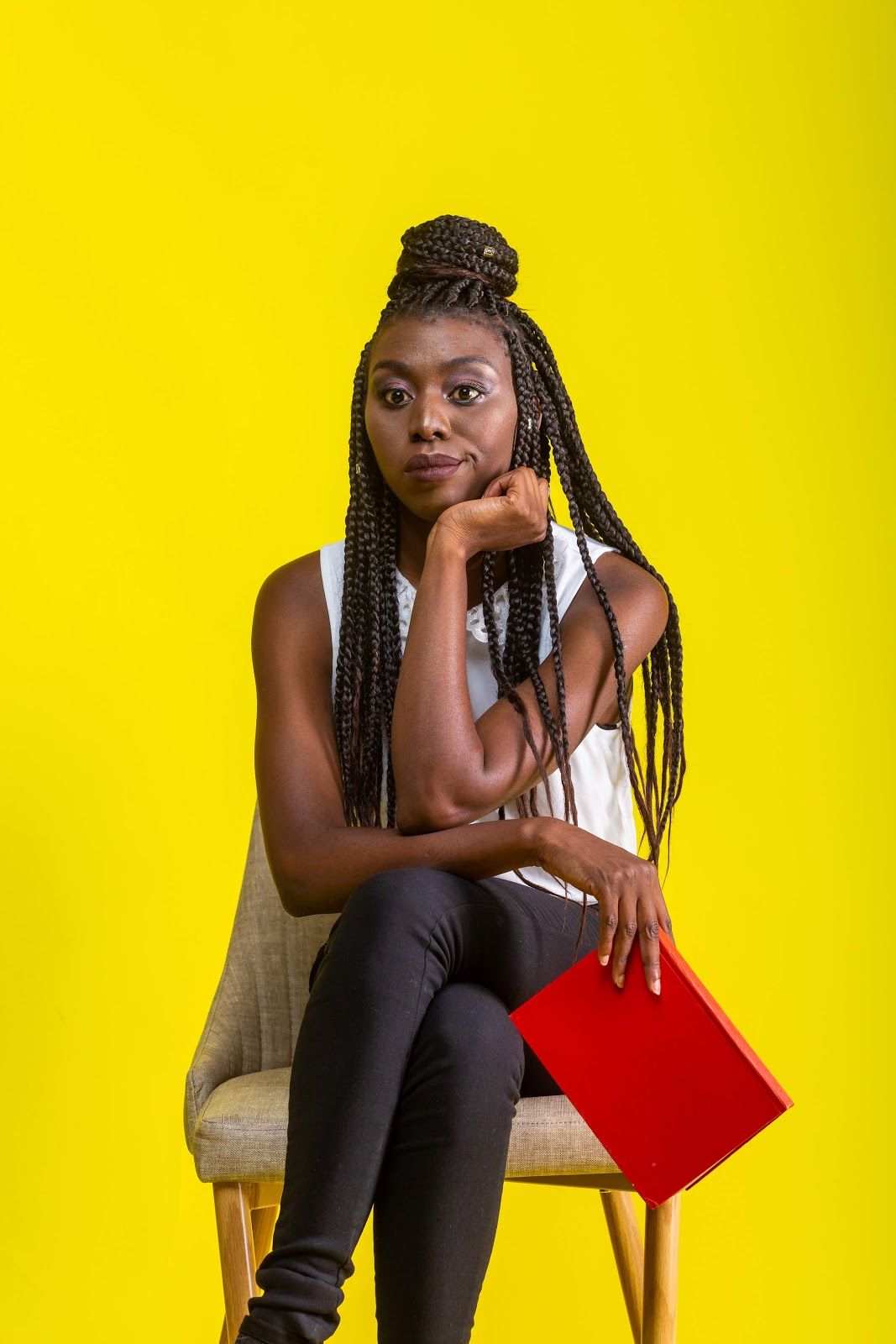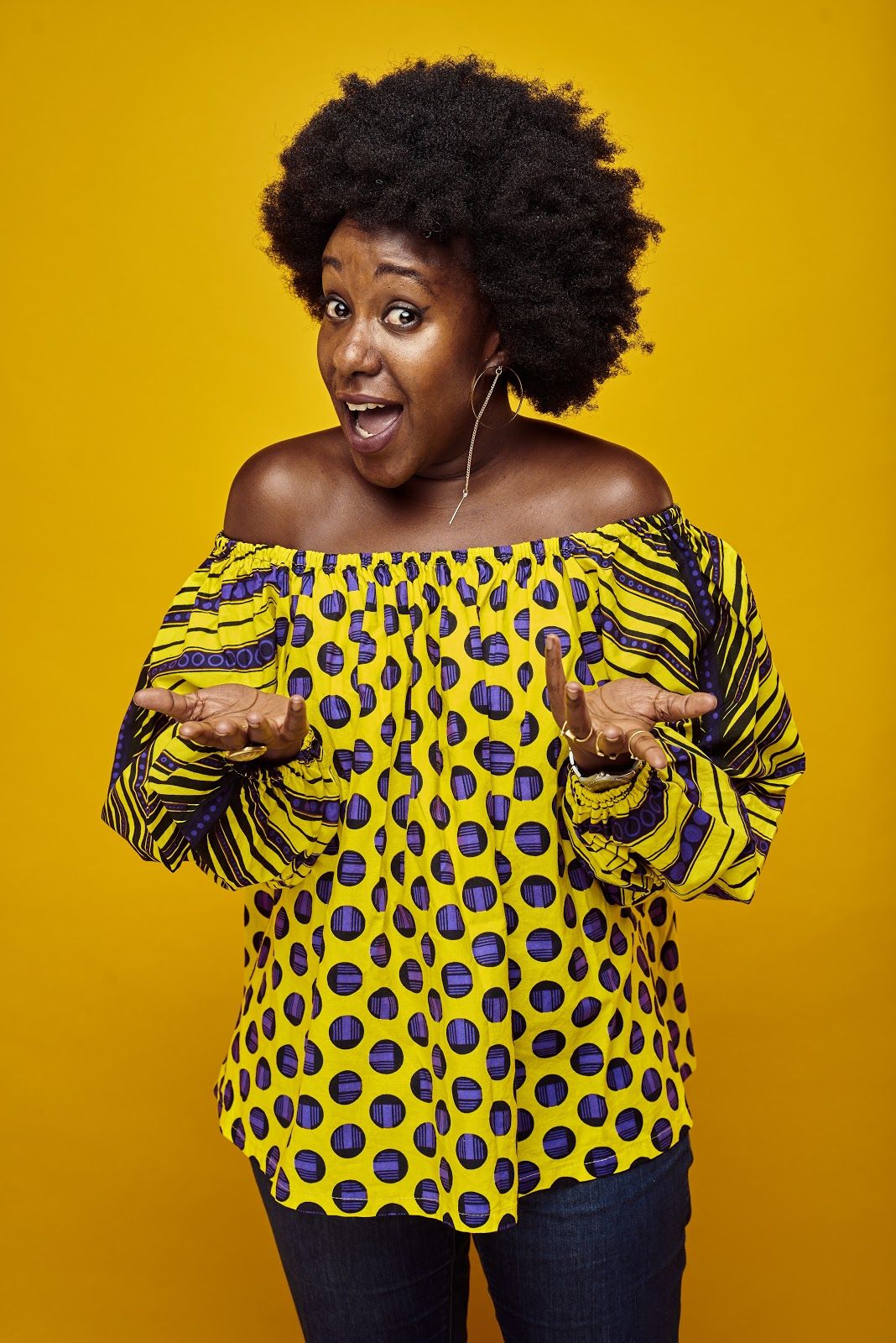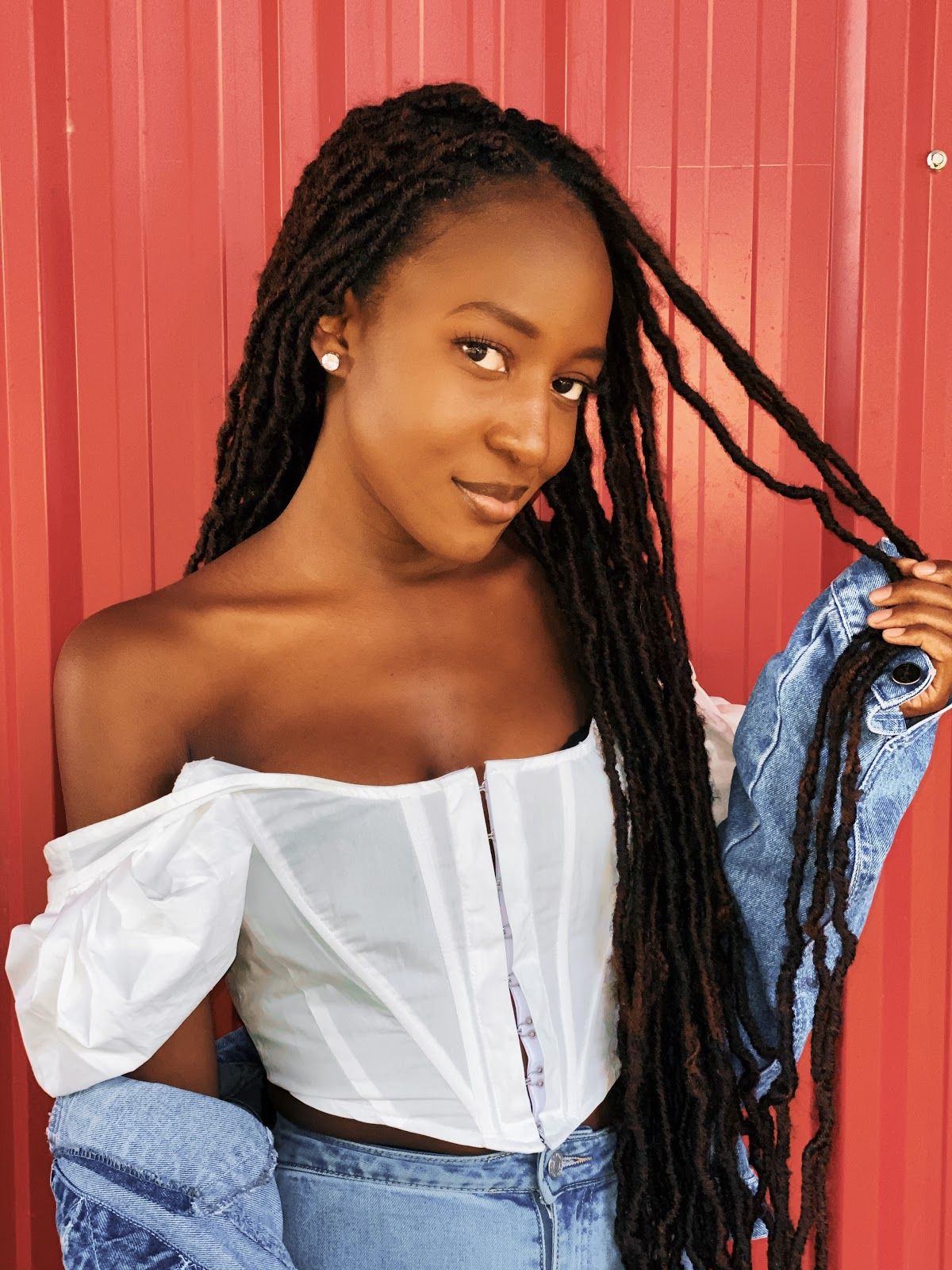 The Catalyst team will also work with other African content creators putting together relatable works. The show will be widely available but it will primarily target audiences from 10 African countries including Kenya, South Africa, Ghana, Nigeria, Uganda, Tanzania, Rwanda, Zimbabwe, Zambia and Botswana.  Noni's look was inspired by the current assembly restriction mood occasioned by the pandemic.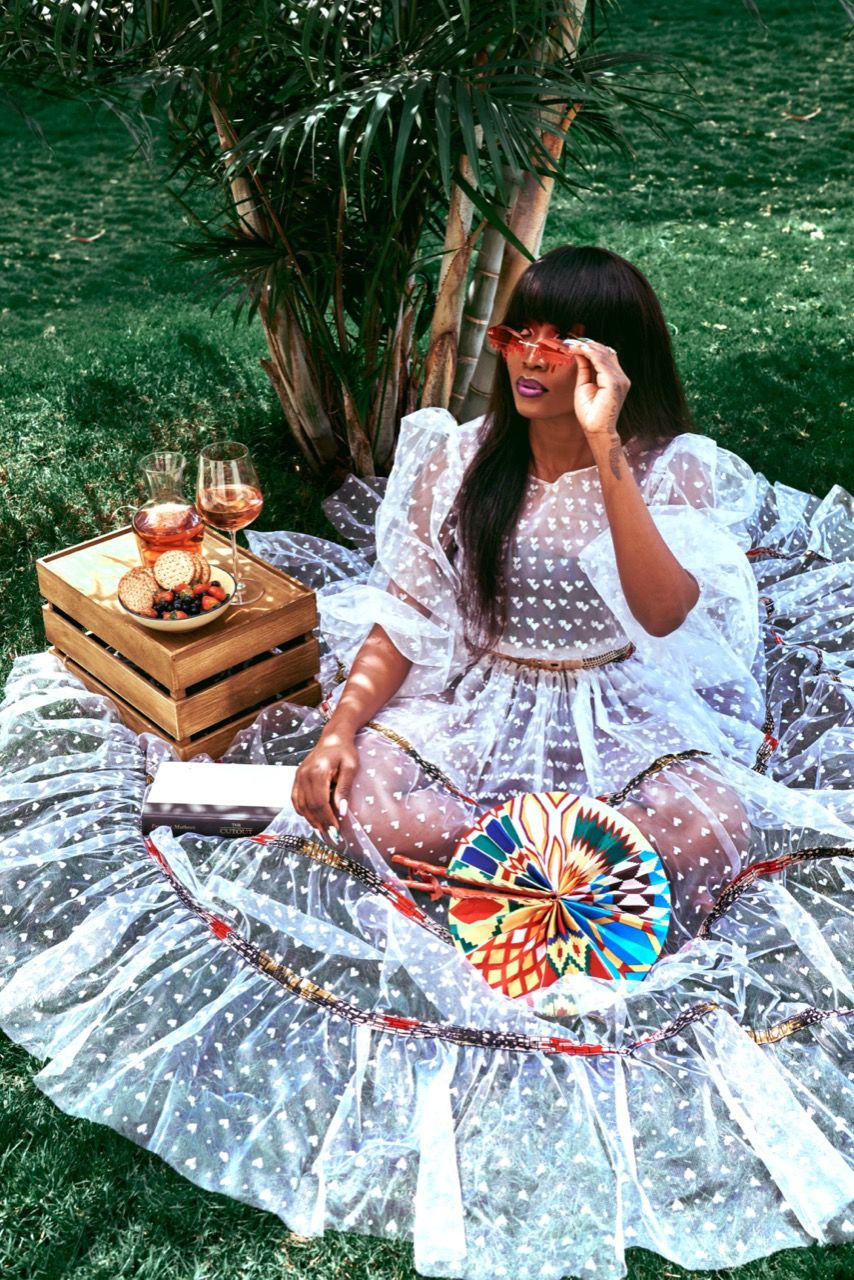 "I believe I speak for many when I say that we have all missed dressing up to go somewhere.  I wanted a fusion of homely and chic to highlight just how much I had missed glamming up for the outdoors. The sun kissed mimosa dates at dreamy garden restaurants, the coveted highteas, red carpets and carefree concerts under the starry skies. It just feels like a lifetime since we dressed up to just feel good. I wanted to capture this essence in my photo shoot for my new startup.
Side Note: ‍
Stylist : Sally Minoo. She sourced the full ensemble from Kenyan designers. We have Sabba, Native Woman, Glam Access, Forever Trendy, Wangare Mathenge, Oda Omo and Miss Mandi's range of aprons. 
My makeup: by Willy Collins Ombogo, Dennis Karuri 
Photography: Emmanuel Thuo.