No Horsing Around Here, This Is The Sport of Kings And the King of Sports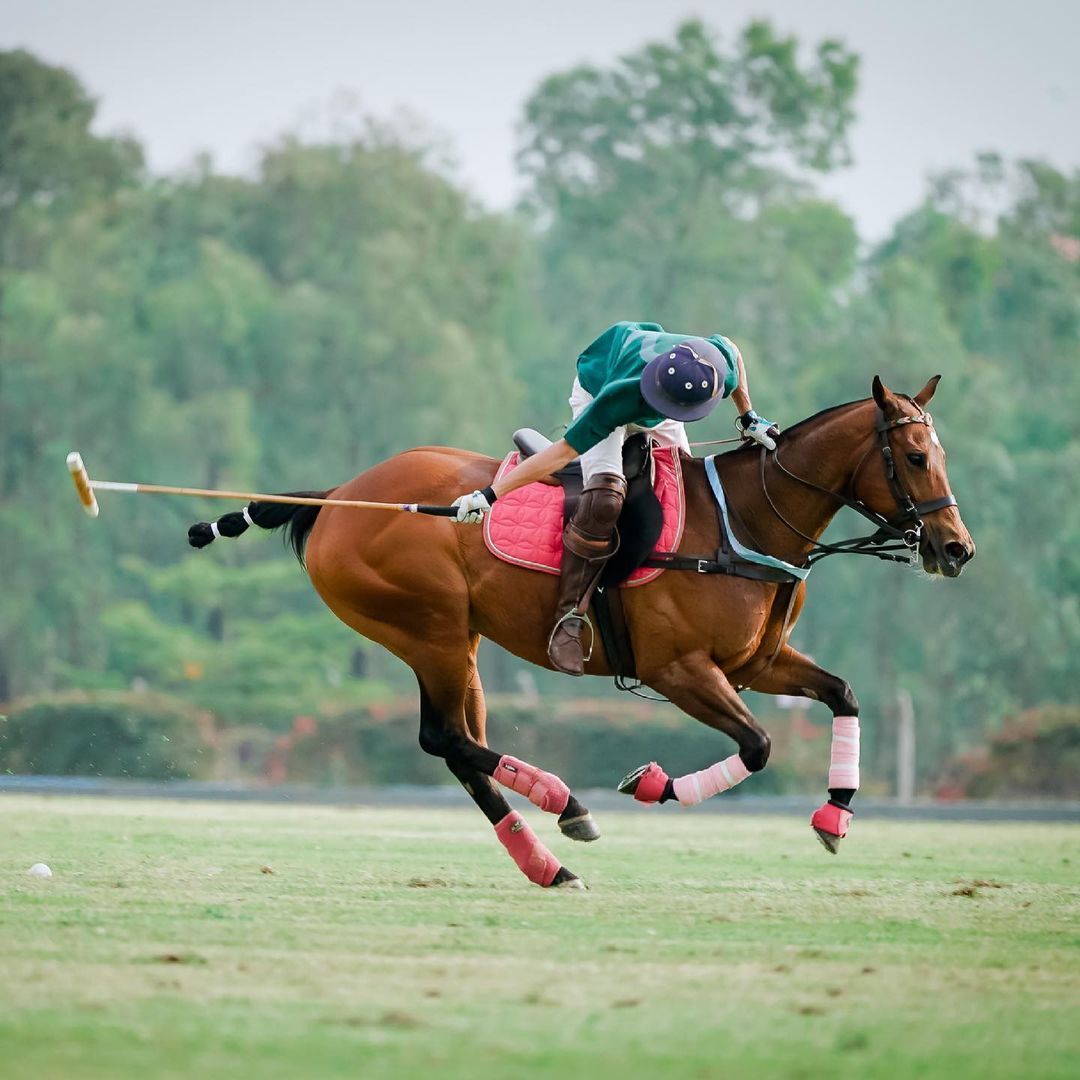 Today, Let's talk schoolmasters… schoolmasters and mallets….no, we are not having a conversation on headteachers or carpentry tools.  We are switching gears and talking about Polo, the sport of kings and the king of sports.  A schoolmaster is a horse with the experience and ability to help a rider learn and perfect certain skills.  If you harbor ambitions of playing polo, it's important that your training starts on the back of a schoolmaster.  From there, you learn and gain skills in pursuing a polo ball, aiming your mallet at the ball and striking it in the direction of the competing team's goal posts.
Before you invest in a schoolmaster, though, it would be a great idea to have a cup of tea with the experts – those who know and play the game and can tell you a thing or two about this equestrian sport.  We had that unique opportunity this past weekend to get more insights on the game of polo in Kenya.  We spoke with Mr Raphael Nzomo, the chairman of the Nairobi Polo Club, on the sidelines of The Connaught Cup Tournament that took place over the weekend, and share with you excerpts of our conversation.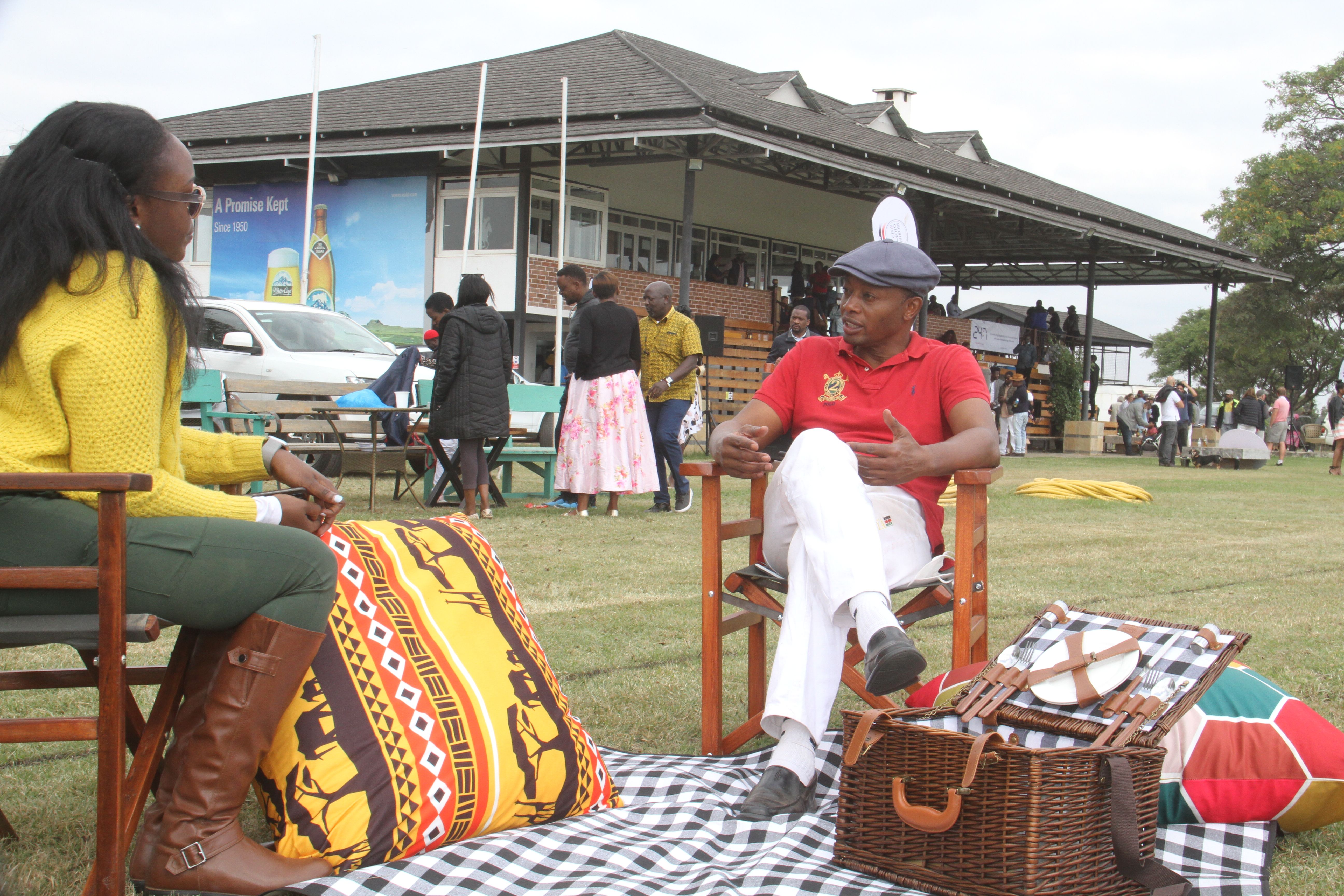 Tell us briefly about the tournament the weekend's competitions?
It has been an action-packed weekend – we actually had three categories of tournaments taking place: 
The High Gold Tournament, which is the Connaught Cup. This is a 12-goal polo which is the highest standard of quality in Kenya and was composed of eight best players. The Connaught Cup was won by Ultimate Security who sponsored a team.  Then we also had The Intermediate level which is the OMT Bowl and was won by MICT - another sponsor, and a junior trophy which is the Redbull trophy which was worn by a team called Scissors.
Can you give us a brief background on Nairobi Polo Club and the game itself?
Nairobi Polo Club was founded in 1911 and will be marking its 110th Anniversary this year.  It is the oldest polo club in Kenya. If you go deeper into history, Polo has its origins in India. It was first introduced here by British settlers during the colonial era. Kenyans have been playing polo for many years now, and it's a game that continues to capture the interest of many locally.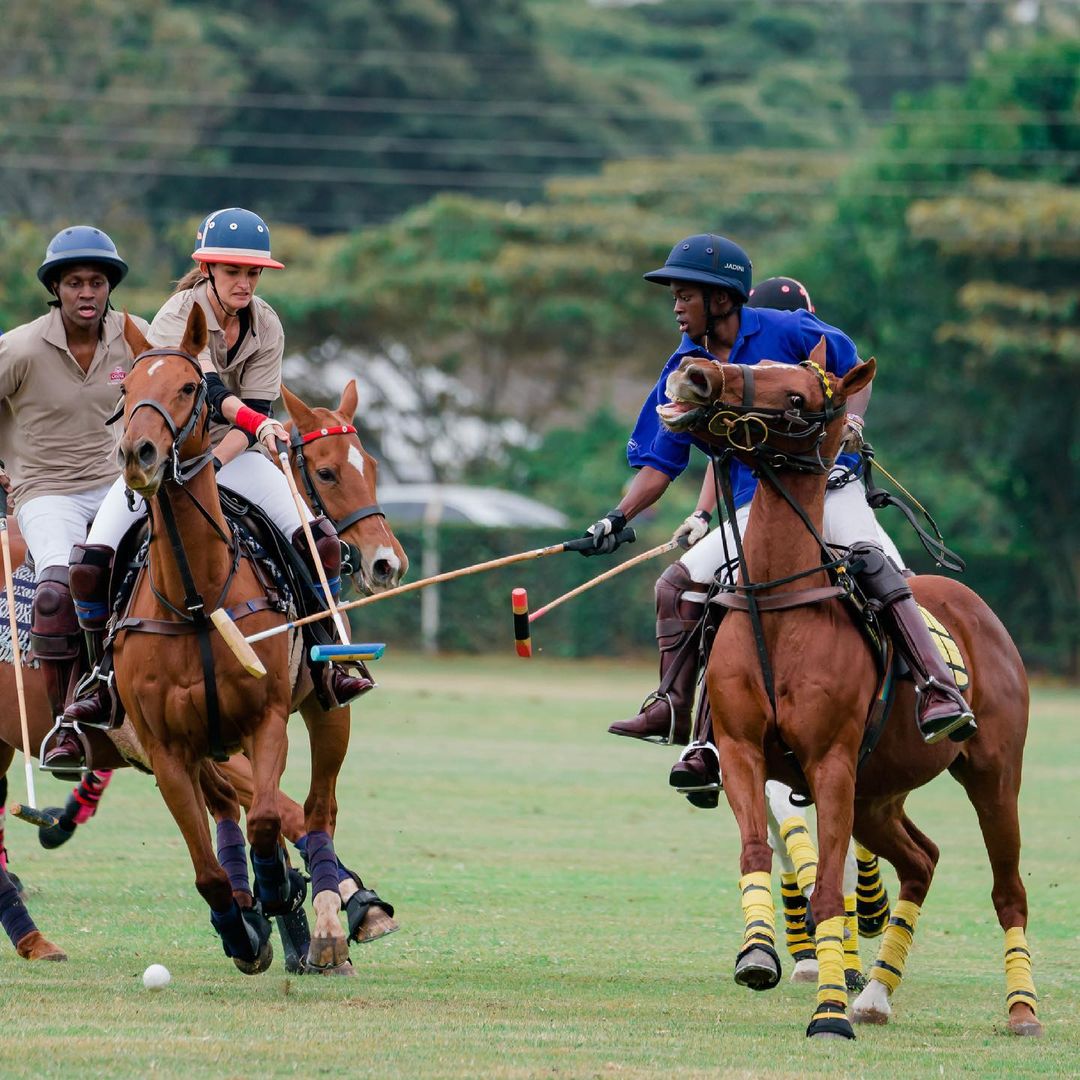 How many Polo clubs do we have in Kenya?
Currently, we have three polo clubs in Kenya. There's the Nairobi Polo Club, the Manyatta Polo Club in Gilgil and the North Kenya Polo Club in Timau.
What makes Nairobi Polo Club unique?
We have a very good Beginners' Section with great instructors; we assume that when you come to us, you can actually ride a horse and we teach you how to polo right, how to swing the mallet and hit the ball.  Within a couple of months, one is able to play the game. 
Where do most of your players get horses from?
Polo requires the players to have special kinds of horses known as polo ponies. These are very fast horses and only well-trained players can handle them.  For beginners, it is always recommended that they get schoolmasters.  These are readily available from players who may be in the process of retiring their horses from the game. Once the beginner gains mastery of the game of polo they can invest in younger, faster and more versatile horses.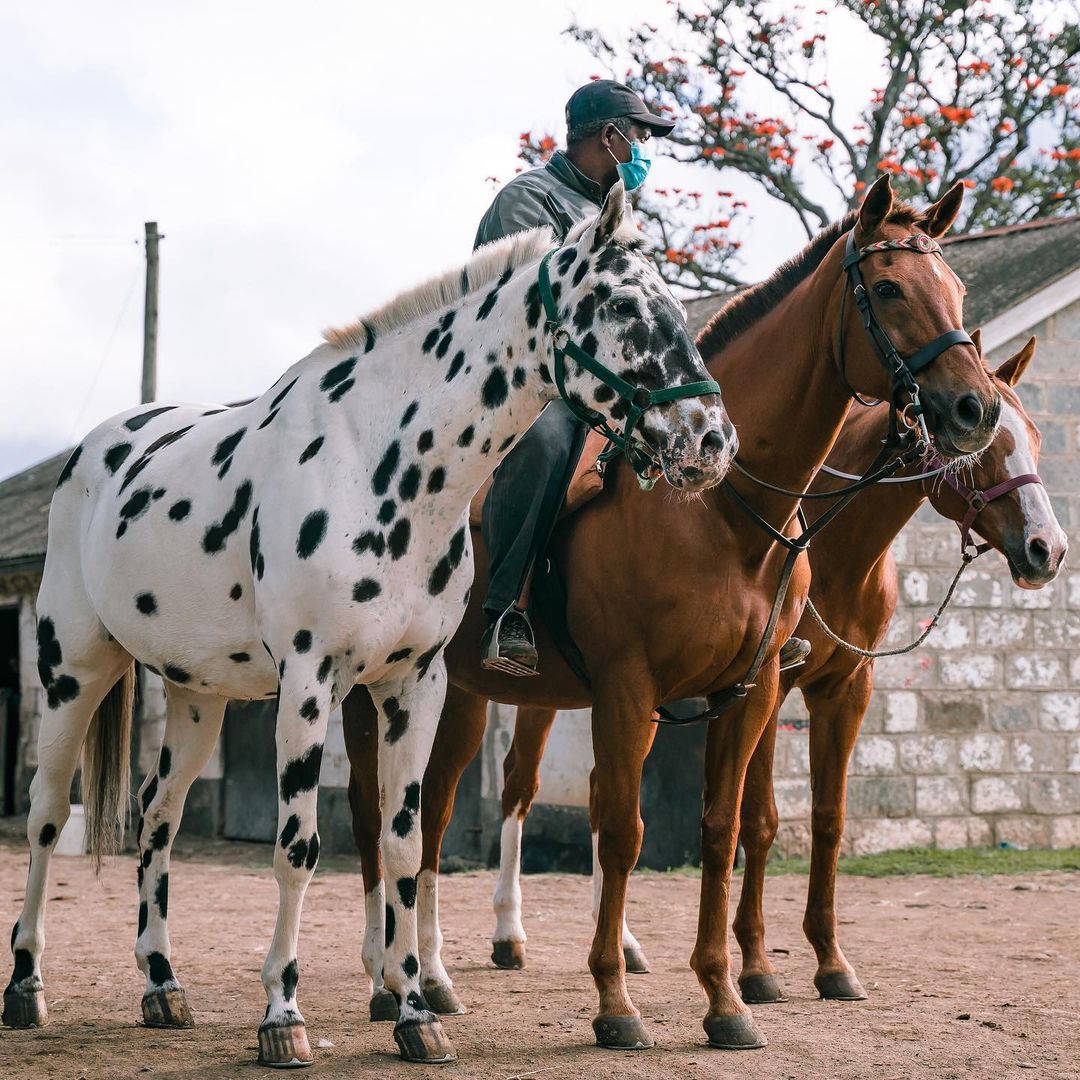 How has the Covid-19 pandemic affected the sport?
The pandemic has really challenged sports, but Polo has the benefits of being played in the outdoors. Like here in Nairobi Polo Club, we have 30 acres of land. So there's more than enough space to make social distancing possible and a lot of fresh air. That's what has made it possible for us to have large-scale events. 
Do players from international clubs visit and participate in your tournaments?
Yes, in the international tournament, which is coming up this September, we will have international players since we have our Kenya International team. Also in about two or three weeks, a tournament is set to happen in Gilgil where Zambia will send a 17 gold visiting team to play. 
In Kenya, what's the most important tournament of the year?
All of them are important at different levels. Take for example this weekend's tournament - we had Juniors playing their first tournament and they enjoyed themselves very much. Then of course you have the Intermediate Battle and the High Goal Polo, a very hard and rare game to watch in Kenya because it's such a high-speed and adrenaline-filled game. 
Do any of your club members participate in international tournaments?
Yes, we have a lot of opportunities for those. For example, the Kenya women's team will be touring Zambia this coming week.  
So what does the calendar look like for Kenya's Polo series?
The action now moves from Nairobi to Gilgil. In the next few weeks, we will be playing the Mugs Mug tournament, which is the highest-rated tournament in Kenya because you get very many teams entering. It is a chance for people to make their own family teams, and we'll get as many as 14 teams and 240 horses competing in that tournament.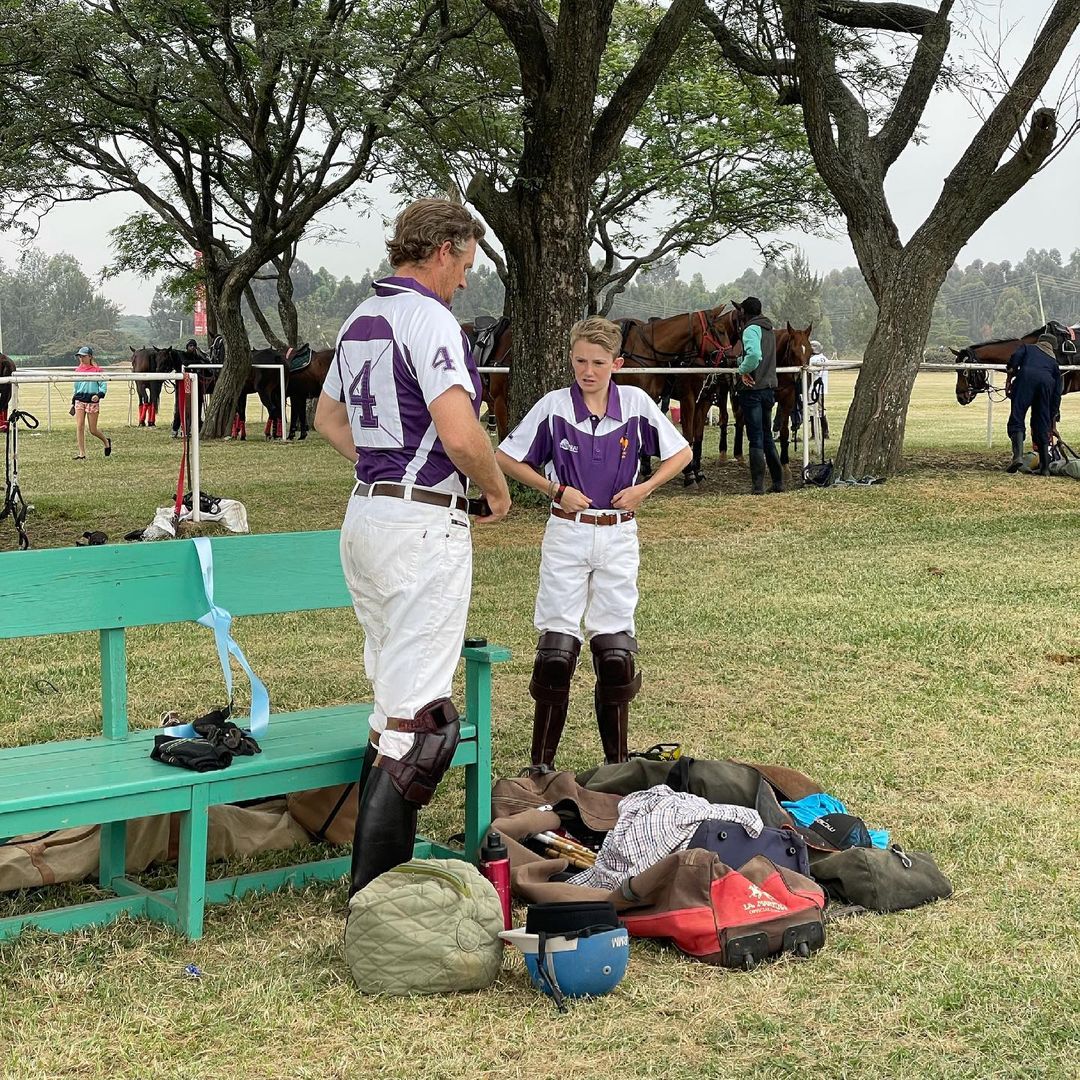 Any advice for beginners?
Polo has no gender or age limit. It's all about horsemanship. The game itself is very interesting, exciting and challenging at the same time. You also get to meet good people and create valuable networks you can leverage on beyond the sport. Winston, Churchill once said, put a child on the back of a horse and they will always go home. Basically, when you teach your children, to ride horses, they'll like it very much and become passionate about it. Which is better than just hanging out in the malls or getting into bad vices. Anybody who has the opportunity should introduce their children to horse-riding. Lastly to all beginners, welcome to Nairobi Polo Club, we will help you learn how to polo ride, we will help you understand the rules of the game and in no time, you'll be playing polo. 
To get more insights into the sport of polo, and the tournament calendar you can join the Nairobi Polo Club online communities on Facebook and Instagram.