Magical Sagana: All Outdoors Under One Sky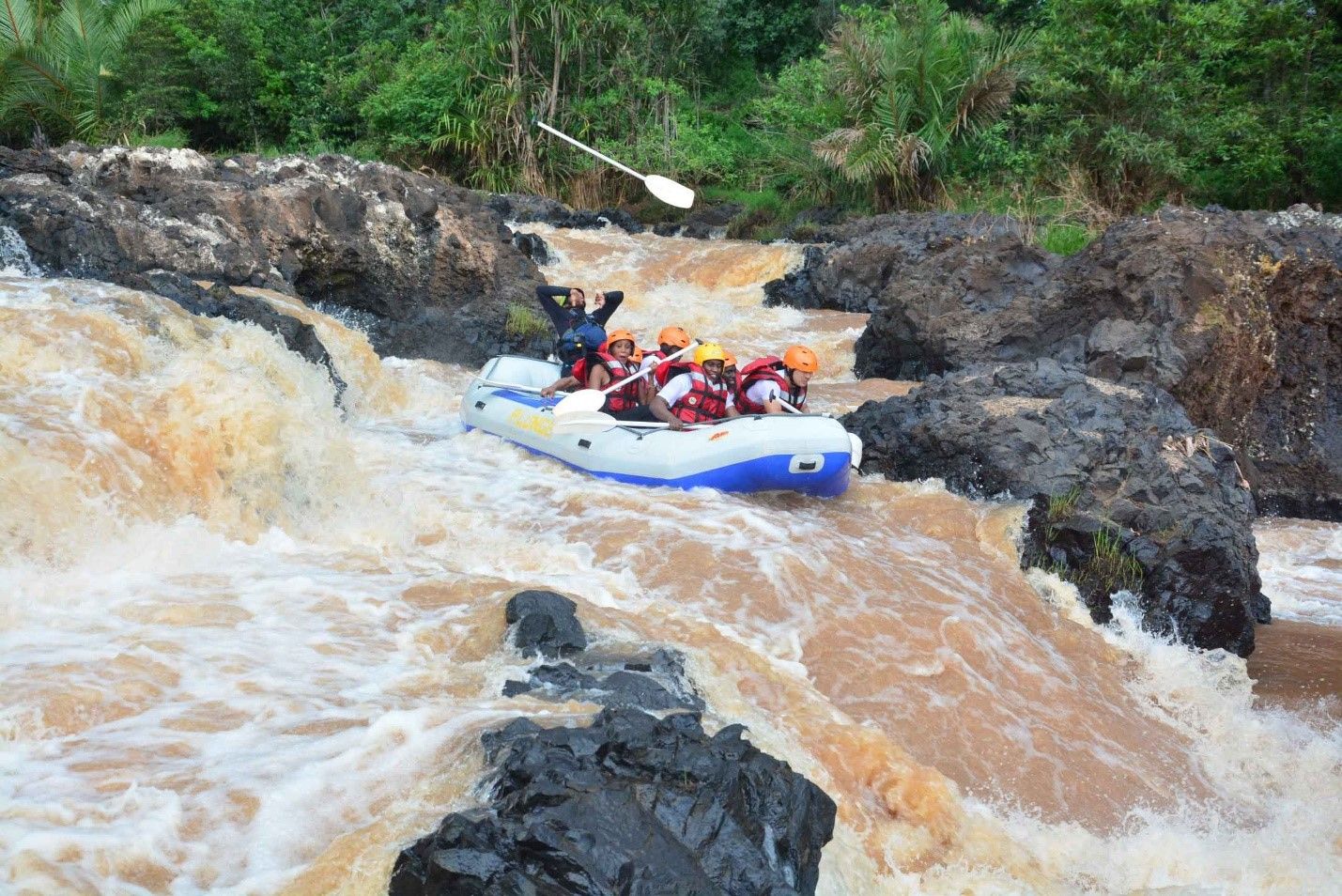 There is no irony in its name. Everything at the camp is rapid. Fast. Rapids Camp Sagana should be every outdoor lover's choice destination. Especially winter kicks in Kenya. I know we are not used to saying winter and Kenya in the same sentence but, July is coming and therefore winter is coming. With all the wintry hibernation that is about to meet us in a month's time, June should give you itchy feet to get out and experience the sun and fun. And your thirst for adventure should end up at Rapids. Whether you walk in and out or reside for a few days, the camp will have to pluck you from the dour of the midyear boredom and add a little fan to your life ahead of the wintry days ahead. 
Camping

Sleeping under a canvas has been many people's childhood dreams. The adventure we hope, is rewarding. There is a place where your fear and wont for thrill meet, and that place is in a tented camp. Although the camp is a protected area, and you may not encounter wild animals or aliens—if you believe they exist—there is always a 'what if' when one goes camping. Camping is akin to separating yourself from danger behind the veil of a curtain. And I think that is where the fun is. The lantern lamp lighting outside the tent help is accentuating the 'jungelness' of the camp. Because what is camping with the feeling that you are beating a jungle fearlessly so?
Water rafting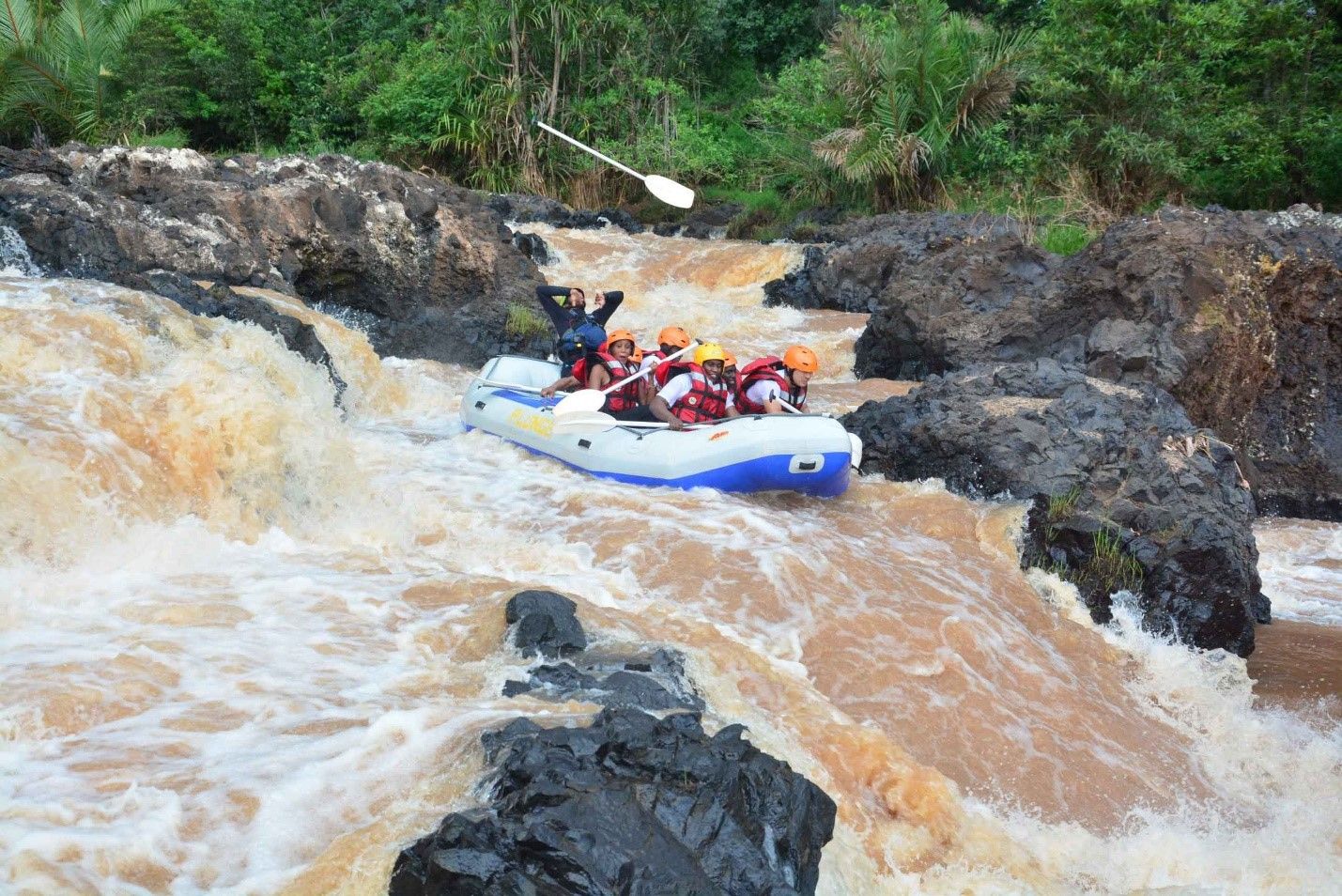 A life jacket, a helmet, a paddle, an inflated boat, raging water and willingness to do something extreme. That is how best we can describe this activity. It is the resident fame in this camp and their best seller. An endurance testing duel that will have you biting your nails in anxiety after you get to shore because you can't be biting your nails while holding a paddle. Can you? It could be the longest 12 kilometers of anything you do in your life, but maybe the most exciting. 
Water Gliding 
A natural glide that empties into a whirlpool of orbiting water that centrifuges you a number of times before spitting you into the waiting Sagana River. This section has grade 3 rapids. The giddiness that follows the spin is the feather that is added to the cap of experience. It is like living your childhood spinny games all over again. And if you are asking how safe you will be, before you plunge into it, you must have a safety jacket on to keep you buoyant and floating. 
Abseiling.
You will be falling parallel to the waterfalls—albeit at different speeds. The idea is like rock climbing but on an opposite direction. They fasted holds on you to control movement and for safety in case of any misstep. It is chilling quite literally because of the cold from the humidity around the falls. Also, at the same place you could try rock climbing if your mantra in life is to always go up and never descending. The Colorado attractions at the camp is a trail of canyon like structures that will bring the Colorado attractions in America close to you. 
Waterfall Plunging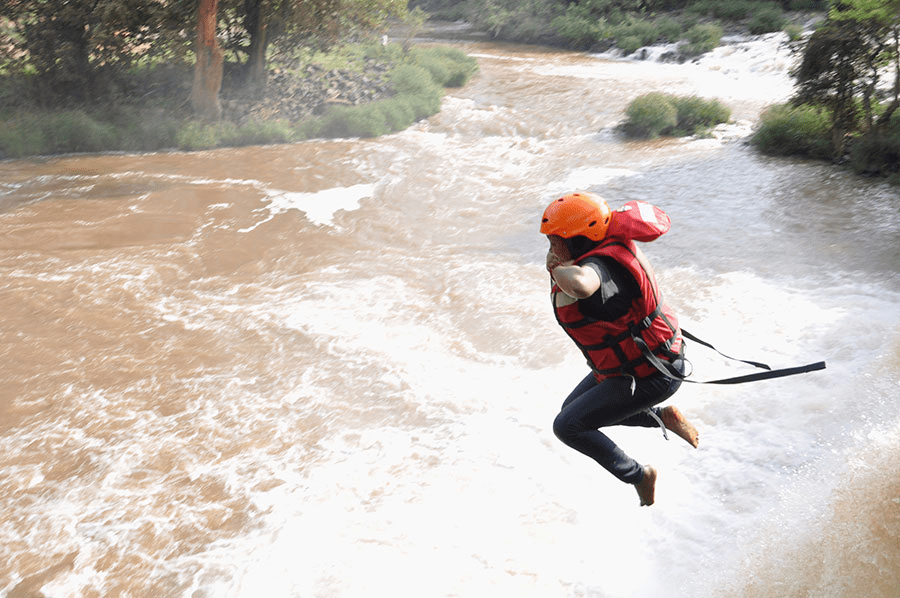 A fancy way of saying, on your marks, get set, jump! This is a free fall into the base of the falls 40 feet under. The plunge is an extreme especially to people that say they are afraid of heights. It is also a good chance for you to have your squad cheer you and take photos and videos of you midair. If you want to push your limits proper, thus should be something you want to do. 
Ziplining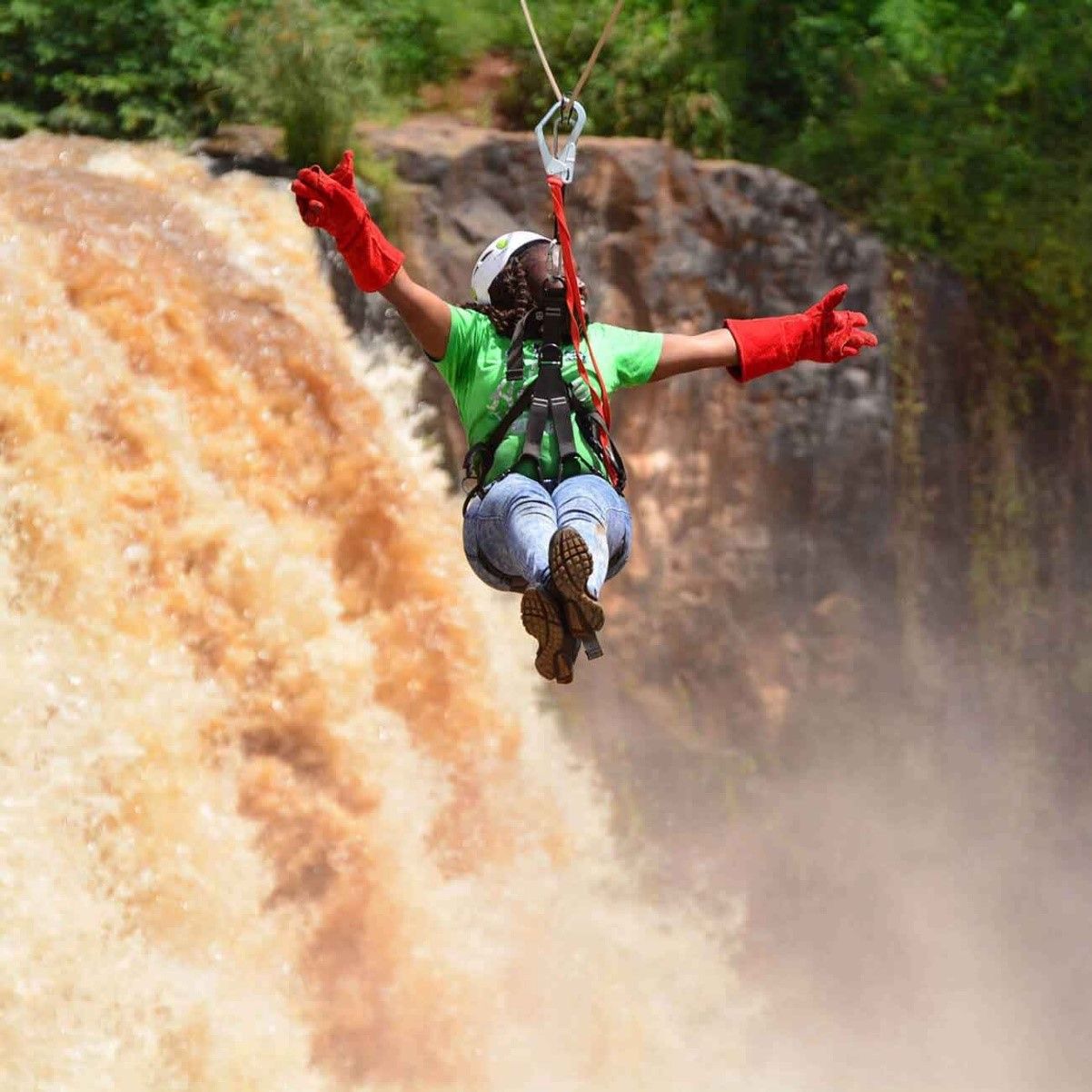 This is one of the longest ziplines in the country and the only one over a waterfall. A walk-on-the-water type of feeling, the zipline will have you cruise over the roaring waterfalls and the raging water on the rapids. Your screams and shouts will be muzzled by the noise. This will have you subdued even for just a moment. The facility has a kids' zipline adding to the reasons you need to go there. 
Bungee Jumping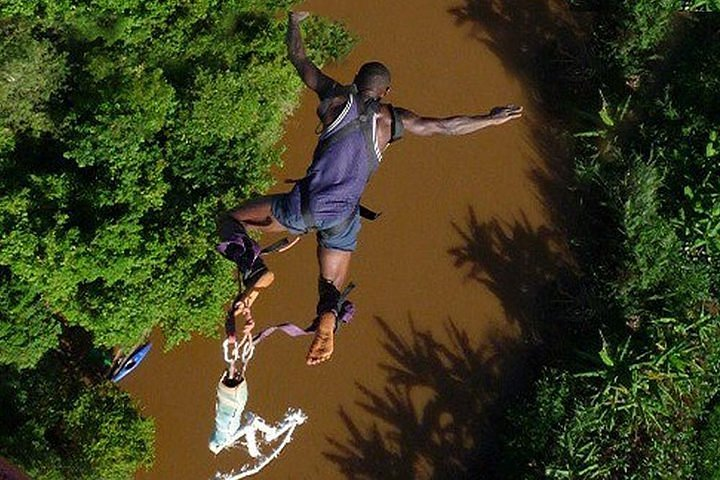 If up to this point you haven't seen an activity that will raise your hair and plant goosebumps on your skin, this should be it. Climbing a 60-meter structure and jump. For context, 100 meters is ¼ of an Olympic size running track. So, 60 meters should be in the province of a third. I think there is no better definition for a leap of faith than this. To jump off the edge of a cage harnessed only to a rope and your faith that your will not headbutt the ground. 
Picnics
What is the outdoors without picnics? Whether you want to sit on the grass or the canopied tables of on the rocks. The Rapids Camp has plenty of picnic spots that you can explore. And to make your work easier, the restaurant on the premise will serve you delectable food that will better your camping experience. You don't have to carry food with you. After all, aren't we in agreement that you are going to maximize your time at the camp? Don't waste some of it in preparing food for the picnic. 
Moonwalk
This has nothing to do with the famed Michael Jackson dance style. At night the sky over the camp opens into the grandeur of telestial awesomeness. The facility offers pre-arranged night walks under the lit sky. Nature in all its splendor will be at display here as you get to hear nightly animal coo and call out into the night. What more would you want after a long adventurous day if not to venture out into the jungle and experience its mystery of it? 
Sagana Rapids Camp is your off-the-beaten-track destination for these and more of your outdoor experiences. The best times to visit Sagan is between April and June and the end of the year (November-December) as the water levels are high and therefore the water-based activities will be more fun. For any outdoor lover, Rapids Camp is a must-visit.