Looking For a Space to Read? Here are Nairobi Best Reading Spaces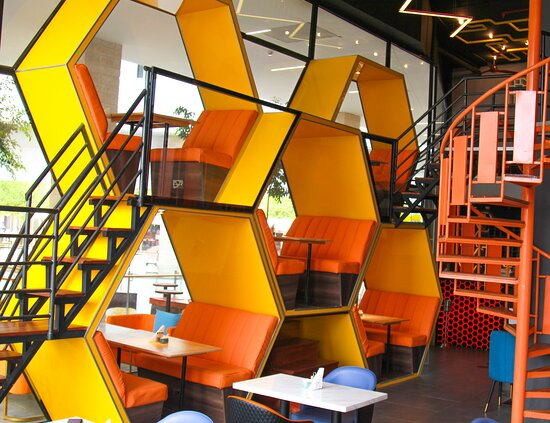 Nothing enchants bibliophiles more like the promise of a peaceful and quiet place to latch on, plug earbuds and turn on the pages. And with the reading bug biting more people than ever before, book lovers are looking for alternative spaces to indulge into their literary havens that betray convention without interfering with their comprehension or attention. It could be a place they want to spend an hour to push a chapter or a space they want to spend the whole day and get done with a whole book. What is constant is their search for serenity when they sit to read. It is not lost to us that some people are able to fish out a book from their bags and read while on public transport or seated on a bench in a public park. But to those whom quietude has no equal, there are places in the city that accept them with open arms. Some have been designed with readers in mind, some in places that are largely quiet and that serve the purpose and intention of the booklovers. Others have been repurposed to suit readers' needs.
The Library Kenya- Sarit Center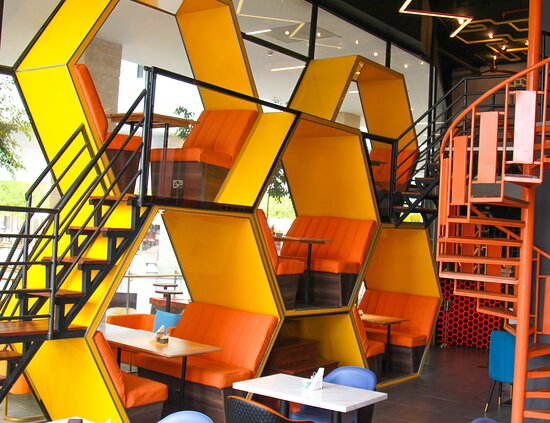 Once you get in, you will forget that the space is in the hubbub that is Sarit Center. It is like getting into a different universe. A bookverse. The library is, well, a library and restaurant. On normal days, you will see book club members seated in kraals discussing their current reads in hushed voices. The space also serves as a rentable co-working space. For 1500 a day, you get to enjoy your small enclosure, which is separated from the rest of the space by a glass window, plus bottomless coffee as you catch up with your read.  On the upper floor is the library which you can browse through and get a perfect read.
Soma Nami- Ngong Road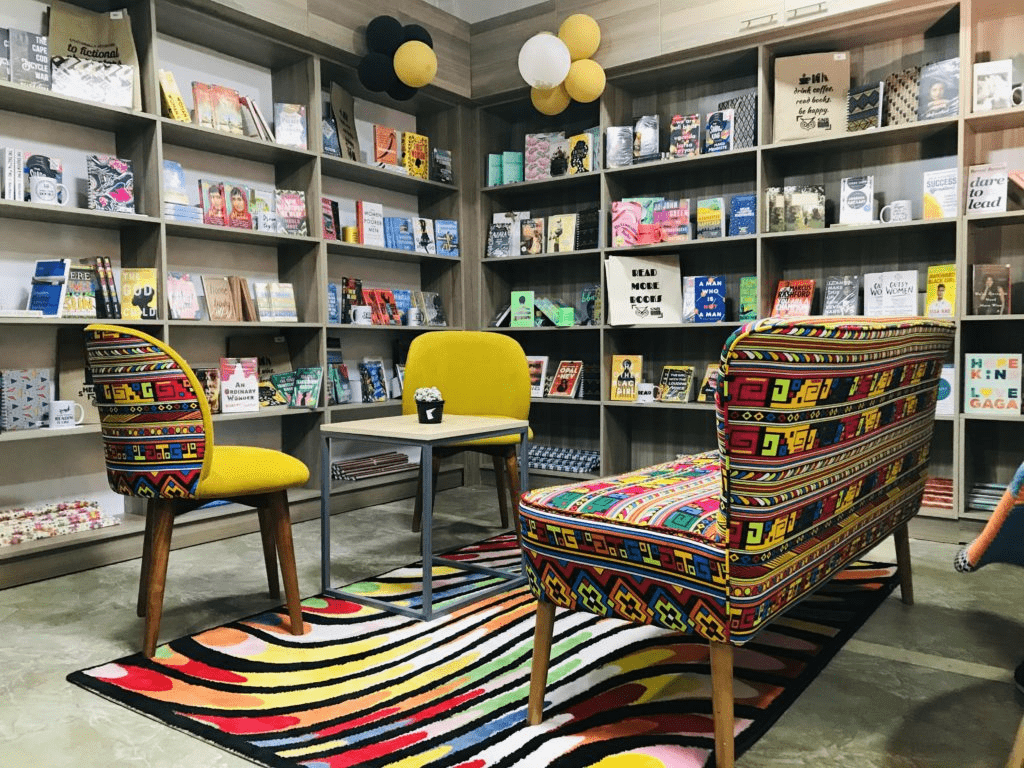 Is it me or does this place remind you of the primary school series, Read with Us? Soma Nami is along Ngong Road—again, the insanity is rife when you say Ngong Road and tranquillity in the same sentence. Ngong Road is the bedlam of chaos. The distinction is however not lost when you get to Soma Nami, an inviting Ankara finish on the reading couches creates a comfortable homely appeal that summons your reading spirit. They have not only invested in ambience, but they have also put great thought in aesthetics as well. The walls are plastered with portraits of literary greats which reinforces the theme, that you are in a reader's space. The space is not as big, and that makes it cozier. They occasionally hold book reading forums and if that is your cup of tea, hop in and participate. 
Maktaba Kuu- Upperhill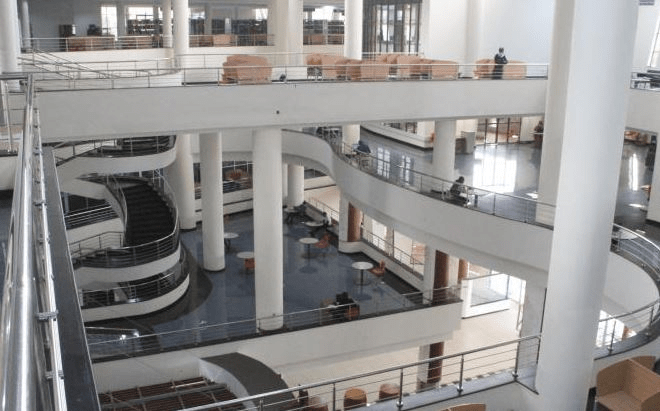 If you'd want to add a dash of nostalgia to your book reading experience, this should be the space. It will take you back to those school days when you'd be balled up in the library with class readers and asked to read. It is the biggest library in the country. It is quiet as any library would be, has a great collection of books from across various genres and offers audiovisual library services. Meaning, if you are not into hard copies, they will hook you up with either an audio or a soft copy of your favourite book. At a paltry 20 shillings a day you can sit in the library and enjoy as much as you want. What's good about this space is that you can become a member of the library. For about Ksh. 2,700 you will not only access this library but other libraries across the country and access the many books they have.
Connect Coffee Roasters – Riverside Drive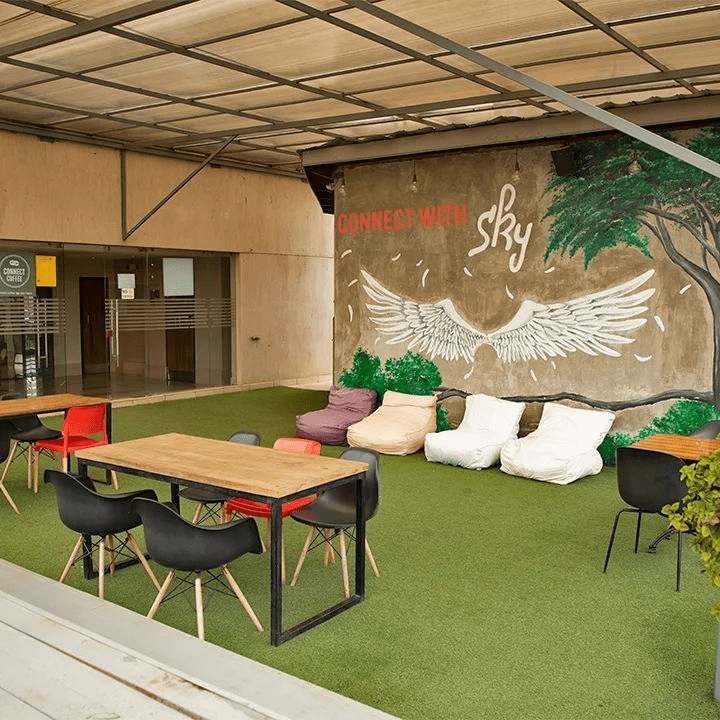 If we could have a descriptive word for this space, we would say spectacular! It is a fusion of an outdoor experience with an indoor setup. Grass carpet, palleted furniture, potted plants etc. You can sit on the low back caved chairs as you indulge in your book. You can also take one of the poofs. Or plunk your back on the grass carpet. Whatever will work for you. The idea here is to maximize your experiences bot in book reading and comfort. The space is quieter on weekends as most clients from the officers around are not available for a random coffee check-in. But even on weekdays, it is a space you can comfortably utilize for your reading and coffee. You can try their branch in Gigiri too. It is similarly styled.
Nairobi Arboretum 
Book reading and nature have always been great companions. Nairobi Arboretum is one of those few remaining spaces you can walk, soak in the sun, lounge on the grass, sit by the stream, basically all things nature and still enjoy your book.  The arboretum has benches that you could sit on in case the grass is not something you want to try.  To access the arboretum, you only pay Ksh. 50 and get to enjoy its calmness for the day. 
The River Café -Karura
This will be a make do with what you have approached. While it is not a library, or not built with readers in mind, The River Café provides a perfect space to tuck in a seat at the corner of the restaurant and get lost in your book. It wears the air of cool. Cool places, cool people, and then there is the cool you that is reading a book filed into a corner ticked in a seat and buried in your enthralling piece of literature.
You now have the powers to read! Don't say we don't let you in these sacred reading spaces of the city!