Karen: Nairobi's Capital of Cool Outdoor Places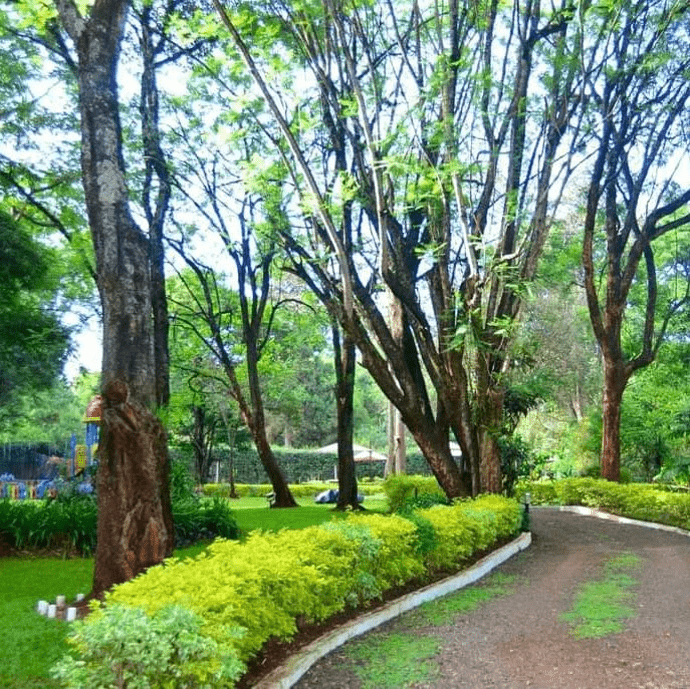 Karen is sublime. That is a general consensus. From a casual inspection, you'd think that the only things in Karen are the palatial homes that dot either side of the many tiny two-lane roads. It is silent. And for a long time, it has pulled itself away from the hubbub that is the city center only that, it remains prevalently quiet—for a place that has so many great outdoor spaces in Nairobi—but I think it is intentional. To guard its sacred and most salient commodity. Serenity. Crowds have a way of watering down a good thing. It, therefore, is little wonder that most of these outdoor spaces in Karen are largely undiscovered. They rarely are top of the list places people mention they know or will want to visit at some point. To start with, the roads are as old as time. Thin, potholed, at times dusty and unmarked. But let that not deceive you. There are havens where the dirt ends. Chilled out places that will invite you to see the other side of the affluent neighborhood that is rarely talked about. What's good is that some have very reasonable rates. And you will be amazed that the only thing that has kept you away from them, is that you didn't know they exist.  Let's sample a few.
Boho Eatery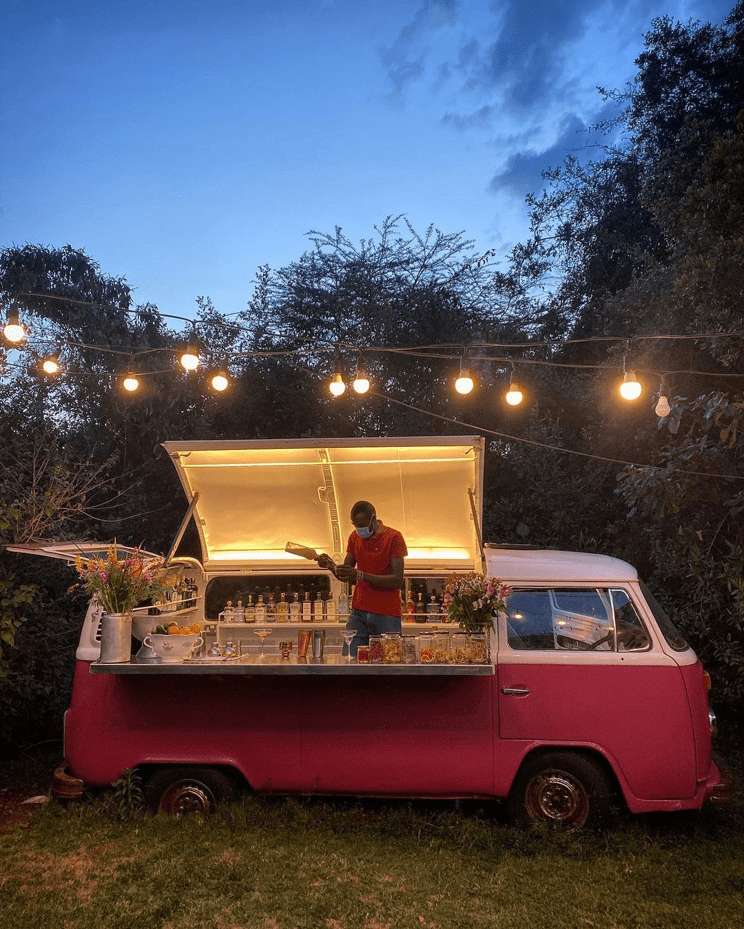 This is the classic case of, "if you know you know." They don't have elaborate pronouncement on the road. Not a single signage will point you to where they are located. They are domiciled at Hardy in Karen off Ndovu close in a gated community. When you get to Boho, you understand why they rarely announce their presence. The space offers boutique outdoor dining, with a large selection of continental food and drinks with a very local touch. The place is artsy, shy and intimate. Unless you live in the neighborhood, it is not a place you walk into. It is a bit far from the main drag of the neighborhood. They have a well-stocked bar for all your wines and other beverages. Outdoor sitting space is ideal for weekend brunches as it is canopied by indigenous trees and lets in the right amount of sunshine. The menu is 80% vegan, but meat dishes are available on request. The furniture is largely rustic with a combination of flowers and potted plants. They serve in medieval dinnerware which compliments their artistic idea of the place. The house music is selection of slow placed music that cements the intended mood of the surrounding. Nothing fancy or noisy. Here, the only noise that will bother you are the birds, a crow here and a coo there. Boho is a good score when you are looking for a hibernation spot. Calling prior to the visit is advisable as they close early on slow days. 
Asmara Karen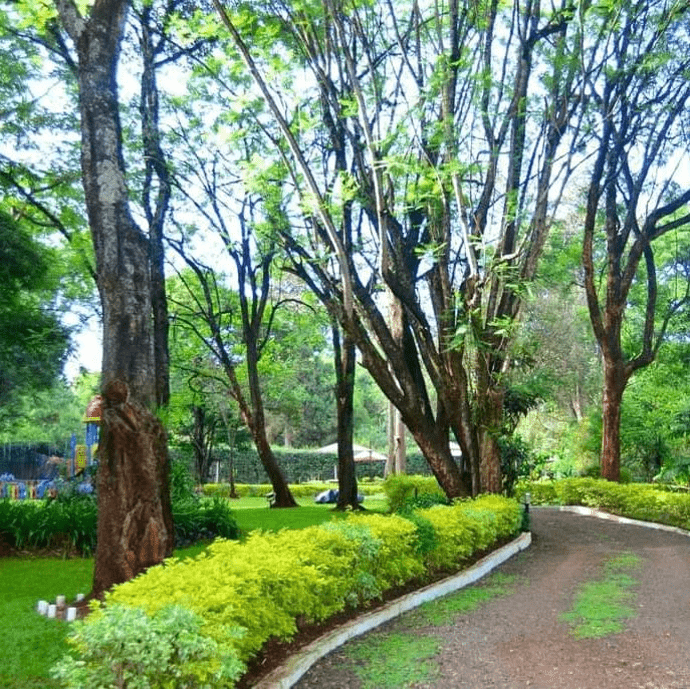 They repurposed a home to a restaurant, and I think that is stroke of genius. It is a bar and a restaurant without shouting much that it is a bar and restaurant. It has cozy couches, homely dining tables and décor that emphasizes on its homeliness. The beauty of this space is its easy of accessibility and the ambience it comes with. The outdoor sitting space is not as big but is very functional. The poolside has been repurposed into a dining area using canopy umbrellas and outdoor lighting for evening dining. The menu is Eritrean—which is majorly meat based. It is a family friendly place and another good chill spot for when you just want to be out a do nothing. The garden is ideal for your picnic needs, small parties and meetups. Asmara has a bouncy castle and a play area for the kids. The food is amazing, and the bar is well stocked.  It also affords you a good chance to learn some Eritrean culture, a bit of their language, check out their art and enjoy their music. 
The Escape Room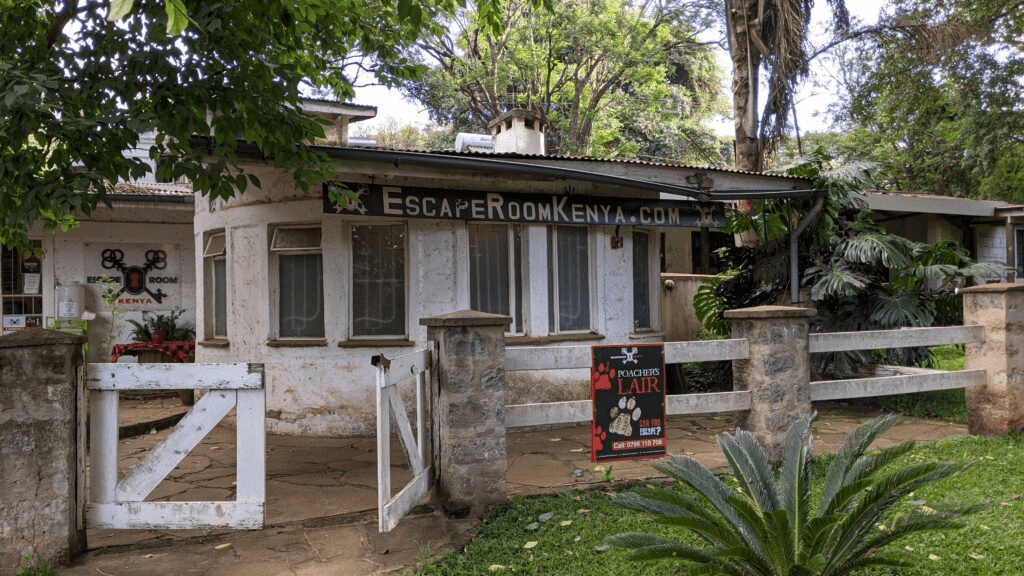 Ideal for when there is energy and psyche dripping from you like sweat. Like many escape rooms in other places in the world, the one in Karen has a long list of exciting games; paintballing, jailhouse, secret gallery, inventor's workshop and many others. The idea here is to gather your tribe and get them to play these games with you. The thrill is in the challenges and their conquest. This space is also good for teambuilding, school reunions or colleague outings—if you are into those types of things. Beyond the games, there is restaurant—Talisman restaurant—a kids play area and an outdoor space that you can request to repurpose to suit your needs. 
Karen Blixen Coffee Garden and Cottage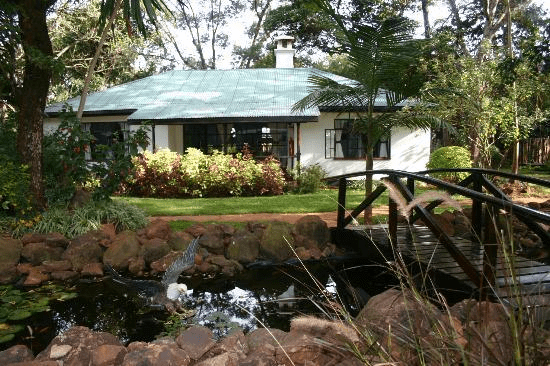 Part of the places that gave the neighborhood its name. Named after the matriarch Karen Blixen, author and poet of the 1900s, it is just a walk away from the Karen Blixen Museum, a centerpiece of historical artefacts from a century ago.  A perfect spot for a great afternoon pick-me-up date or weekend hideout. They offer accommodation and dining services as well as garden facilities. Like the other places, tranquility is the greatest selling point. Of course, there is exceptionally good food and beverage service. But they will sell to you, serenity better than they will sell any other thing. 
Polka Dot Art Gallery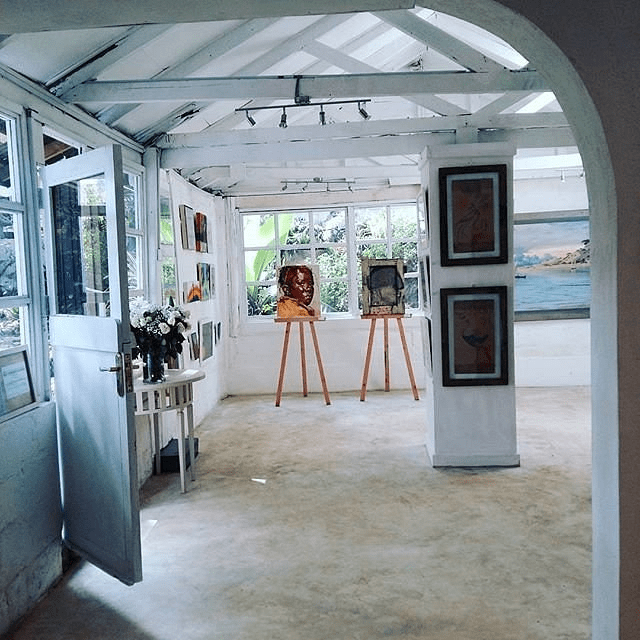 For art enthusiast this the vibe. This is the place. It offers you a chance to immerse yourself into contemporary arts. It is showpiece for masterpieces predominantly East African. It is a place you want to visit when you feel like piquing the human creative mind and exploring its limits and boundaries. The gallery has regular exhibitions that you could loop in either as an exhibitor, an observer or an art buyer. It is as silent as the other places and nothing about it would kick any dust. 
Karen is the capital's capital for cool places. Only that, they don't scream their coolness to everyone. Sample some of them and experience this Nairobi cool that is rare.