I Swapped Nairobi's biting cold for a 90-minute Hot Yoga Experience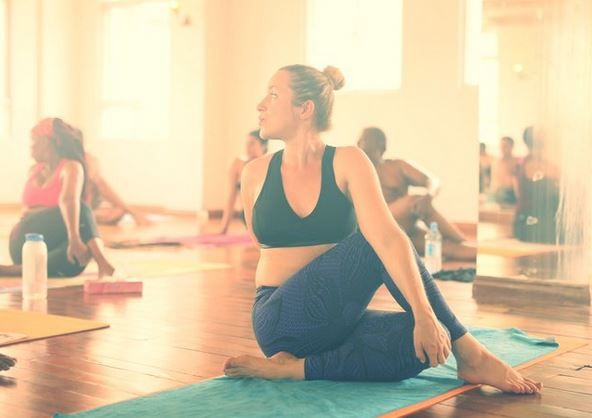 My hustling ways finally paid off. I got to enjoy what I think people refer to as 'the soft life'. I attended a hot yoga session at Bikram Yoga Nairobi (BYN), and I just have to tell you, Maina - this is the real deal. I learned about Bikram yoga from a colleague, who was looking for someone to volunteer to experience and write about hot yoga. I said why not? After I got the invite, I went online and booked my class on the BYN portal. The online interaction was seamless: create an account, get a username and password, and you can book as many classes as you wish. This depends on your budget though. Mine was complimentary.
I booked a Saturday 10.00 am class and convinced one of my colleagues to accompany me. The more the merrier, right? We got to Lavington Mall right on time. This is where the BYN studio is located. At the reception, we were warmly received by Purity. She took us through the registration process on-site.  I did not have a yoga mat, never done yoga before. Luckily, the center has rental mats and towels. After securing these vital tools at the reception, Purity gave us a grand tour of the center - the yoga studio, the washrooms, changing rooms, and shower section, for both ladies and gents.  There's also the juice bar, serving all shades and varieties of fresh and nutritious drinks and electrolyte replacement drinks.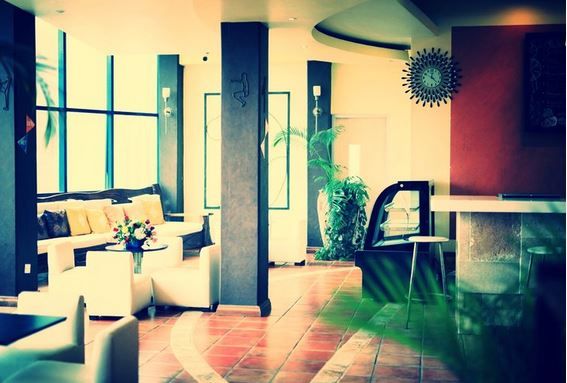 After changing into our yoga gear, we headed to the studio.  It is recommended that one arrives at least fifteen minutes before the class starts, and I could now understand why.  After sanitizing and removing my shoes, I stepped into a humid arena, the heat a welcome relief from the biting Nairobi cold.  As I secured my space and rolled out my mat, ready for my class, I had that lovely sense of accomplishment:  I am now officially a yogi…well, that was until the instructor called the class to attention, welcomed the newbies, and started us off on a journey into health and wellness.
Bikram Yoga is a 90-minute series of 26 hatha yoga poses and two breathing exercises.  The different postures target specific parts of the body: some are for strengthening the spine, the arms, and legs, while others focus on the lungs and other internal organs. It is a holistic affair
The class is conducted in a studio heated to 40 degrees Celsius and 40 percent humidity.  In the July weather, this heat comes as a great relief, although the heat's main purpose is to increase one's flexibility and stimulate detoxification. 
As the class got underway at exactly 10.00 am, I slowly gained confidence by following the instructor's guidance and observing other yogis going through the paces.  Being my very first class, I heeded the instructor's calm encouragement, and correction, and did surprise myself – not just by the sheer amount of sweat I was generating, but also by just how far I could push my body in tandem with the instructor's soothing voice, and other yogis' seamless flows. 
One of the instructions I had read while booking my class, was that I should also carry a water bottle. You can imagine my sly smile when I realized, too late in the day, in between poses and stretches, drenched in sweat, that I had not heeded this instruction. Luckily the instructor was kind enough to offer me a bottle of refreshing electrolyte water.
Thankfully, I had heeded the other instructions issued during the online booking: it is recommended that you attend the classes on an empty stomach - that is, no food for three to four hours before the session. By the end of ninety minutes, I believe I must have sweat out every drop.  But I had also rediscovered my body, its strengths, and limitations as well. I hit the showers and took care of the next order of business: satisfying my overwhelming hunger.  Day One for me ended with fitful sleep.  Day Two began with a sense of relaxation, my body feeling quite rejuvenated (and eagerly anticipating my second session).  I am sure that in a few days, I will know all the 26 poses by name, and I will most likely be taking a front-row seat, moving in tandem with the instructor's pace.  And, yes. I will be back to tell you more about my Hot Yoga Experience.
Till then.  Namaste!