Getting Value For Your Money on Travel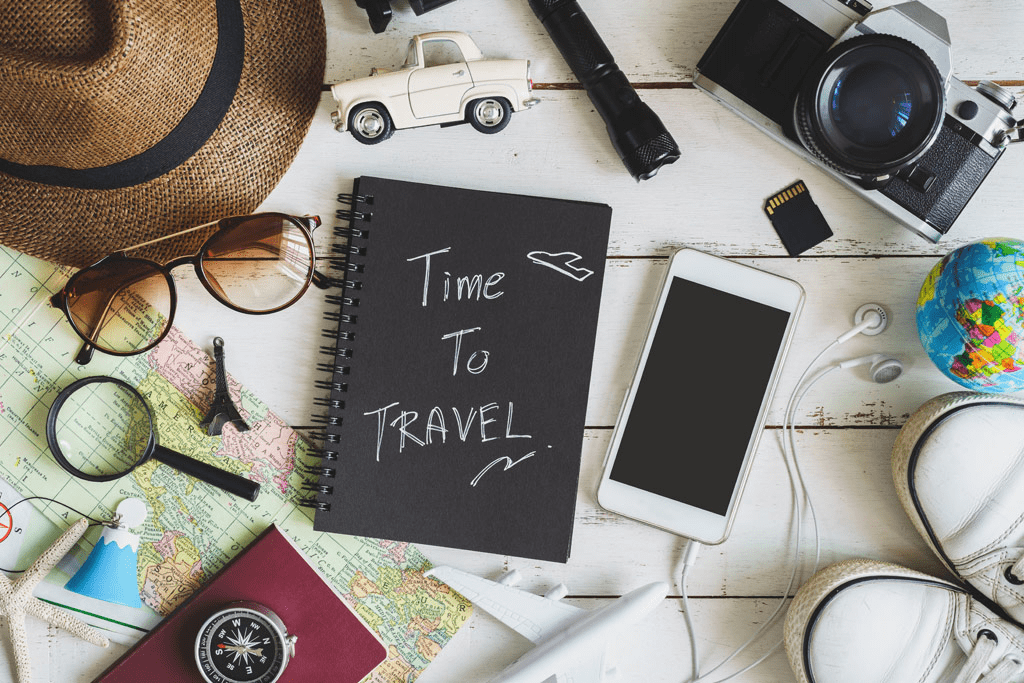 Travelling involves a lot of planning and oftentimes people wish to avoid the whole drag. Looking for the destination, transport, planning on the activities to undertake while on travel, and the charade that is trying to look for suitable accommodation picks. It is easier therefore to have someone do the ground for you. It is commonplace these days to see tour companies on every small space on social and other media muttered with ads promising eye-watering deals at pocket-friendly rates. They capitalize on something that is now virulent, the need for travelling and vacationing. 
Most of these companies ply their trade on social networks. Mostly unregulated and only selling the promise of exemplary services and unmatched satisfaction. It is in these places that swindlers hang behind the demand for such services. It is not easy to suspect the perps. They are veiled in good professional language, attractive photographic evidence of past engagements and the right industry knowledge to knock you out of your shoes in wonderment. Some might even have a physical location to earn your trust and inspire confidence and will move on to ghost you once money exchanges hands. A club and clout sort of baptism especially for first-time service seekers.
A local travel group on Facebook recently was awash with claims of a tour company swindling clients of tens of thousands of shillings on a botched trip to Zanzibar over the Easter Weekend. The tour company had a five-day attractive package that included travel by road, three days of accommodation and other provisions in the tour. On the travelling day it is alleged, the company cancelled the trip at 2 AM via a short WhatsApp message. For a trip that was supposed to start at 4AM—exactly two hours after cancellation.
The responses thereafter were polarized. Some people claiming, they had used the services of the tour company with little or no problem while others complained they had been swindled by the same people on other separate occasions. 
Another frustrated traveller took to Instagram after a bad experience with a tour company she first saw on the same platform—Instagram. She claimed that all was well and rosy on a trip to the coast in an overland truck only for them to get to the hotel and discover they had been booked on half board and for a shorter period than they had paid for. The organizer who had been on phone with them while on the road was no longer picking up their calls. Turns out the truck was also hired from a third party and the driver and tour guide had no information as well. 
It is such incidences that lead to one questioning, how can you protect yourself against losing your money when looking for these services?
We examine a few ways. 
Compliance with the regulatory authorities
One reason why governments enforce regulations is to protect both the consumer and the service provider. Regulated industries have fewer cases of exploitation and abuse. For the tourism sector, operators need to be certified and approved by the ministry of wildlife and tourism through its agency, Tourism Regulatory Authority. It ensures that operators adhere to set guidelines that protect both service providers and consumers. It is the case in most countries. It is not likely that a swindler will waste money and time in seeking approval from the relevant ministry as most will ride on the consumers' ignorance to swindle them. If you are ever in doubt, ask to be shown their approval from the authorities. 
Check Reviews
Any serious business these days has a social media foothold. Sadly so, even swindlers have this advantage. What sets them apart are the reviews that come in the case, they render services. What are the chances that a five-star rating from several people is misinformed? Or what are the chances that poor rating and reviews about a service provider could be malicious? Reviews will inform you how previously the company has conducted its business and the likelihood of you receiving the service you are looking for. It is very suspicious if a company offers you a package that has never attracted any feedback good or bad. 
The Pricing
Businesses are about profits as much as they are about service provision. Times are hard and everyone is trying to woo clients. It is possible that a business will use price reduction as bait to entice clients. Only that, it can only go a certain far. If you are looking for an outdoor product or a service, you most likely know the price range. A dramatic price reduction should be a red flag. You should ask yourself how they are able to stay in business with their prices. And therein should be your answer. They are not in business! They are about to swindle you clean. There are times travel companies place offers, but an offer should make business sense to you. 
Check with the venue.
If you have doubts, check with the hotel or destination. Ask the hosts if they have information about or are expecting you on the given dates. We have all heard or seen times when people got to a venue only to be informed that their service provider has not booked it. For the above Zanzibar case, it would have been easy to check if the hotel was expecting the guests and for how many days since the clients had an itinerary of the visit before making payments. But it is easy to trust anyone on social media, people package everything in gold standards. They show you everything right and hide everything wrong. Picking these red flags is a high wire act. Our advice, is never to let your guard down.
Consider renowned service providers
It may sound like common knowledge. Trust me, it is not. Companies that have a reputation of good services have a lot to lose if they try twisting your arms. They are more concerned with their public image than say, new entrants. Plus, the experience they have gained over time puts them at a better place of providing better services and catering to clients' expectations.
It is true that even with all these pitstops, you may still get a raw deal or entirely lose money and time and face when looking for a good tours and travel service provider, but in carrying out your due diligence, you stand a better chance at averting loss and mitigating it in case it happens. 
Be safe out there.