From Kenya To South Africa in a Tuktuk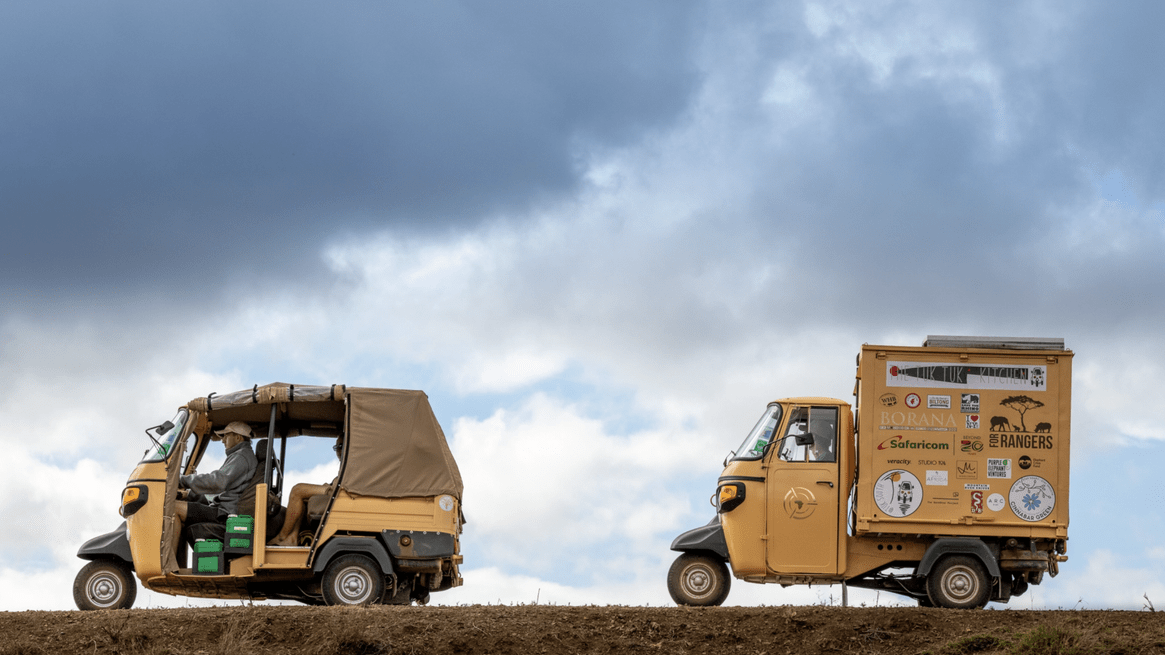 Here is a fickle saying. That the world is a stage and that we are mere players. There is also another that says that the wilderness is the Amphitheatre of men- a colosseum where free spirits break their bones. What is your pick?
What is the wildest most darndest thing you have ever done and for a charitable end while at it? Skydiving for charity? Travelled from Europe to take a shanty in Kibera to raise awareness on the importance of clean water and sanitation? Was it fun? I highly doubt. How about cycling from Cairo to Cape Town or from Nairobi to Cape Town because all the madness in Africa is domiciled in Nairobi? Chuckle.
Now picture four friends, men-Robbie, Josh, Jasper and Ivo. Probably they were sharing a pint and one of them had an incredulous idea.
Hey guys.
Yes.
I have been thinking.
Oh, quit the thinking, just shoot it straight!
Is it possible to make a journey from here in Nanyuki to Capetown, on road?
On-road? I think that is enough drinking for the day, let's go home.
Wait listen. We can put our savings together, buy two Tuktuks, fuel them up and get sponsorship for the cause that we want to support. My idea is that we pour the funds we get from our journey to Cape Town into the Rangers that protect wildlife spaces in Kenya. They have given us such memorable moments, but they are underfunded and live in quite stringent conditions. We can be the wheels that will steer change into the quality of their lives and help make their work easier and more enjoyable. Plus, we can document our journey as we travel and pick up more sponsors on the road.
Not a bad idea, is it? Now who wants to home? 
Silence. Introspect.
Well, we are all in, loop us in on the details.
What has been left out is that no one of these four gentlemen has a real production company, none of them has ever shot a documentary and none of them has ever made a journey, in a Tuk-tuk from the Equator to Cape Town. The whole idea was just a backbone of adrenaline, adventure and a spec of good-naturedness, I mean a man without a dream is as of equal use as an empty tinpot. 
The boys being adrenaline junkies, understand adventure and travel but not of such a high altitude. There are splashes of their encounters here and there from their tours of the local game parks, splashes left in videos and pictures which they share on their socials, nothing Sir David Attenborough worthy but still you start from somewhere, a camera, a handheld mic and some basic filming equipment and its Cape Town here we come! 
Their rides are 8 Horsepower Tuk-tuks perhaps highlighting that the journey is no mean feat. They document their journey on their socials on Youtube, Tik-Tok and Instagram all under the name Tuk Southand if their pictures are anything to go by, Kilimanjaro has some bomb views from a Tuk Tuk and a game drive in a Tuk-tuk doesn't look unpleasant as it sounds.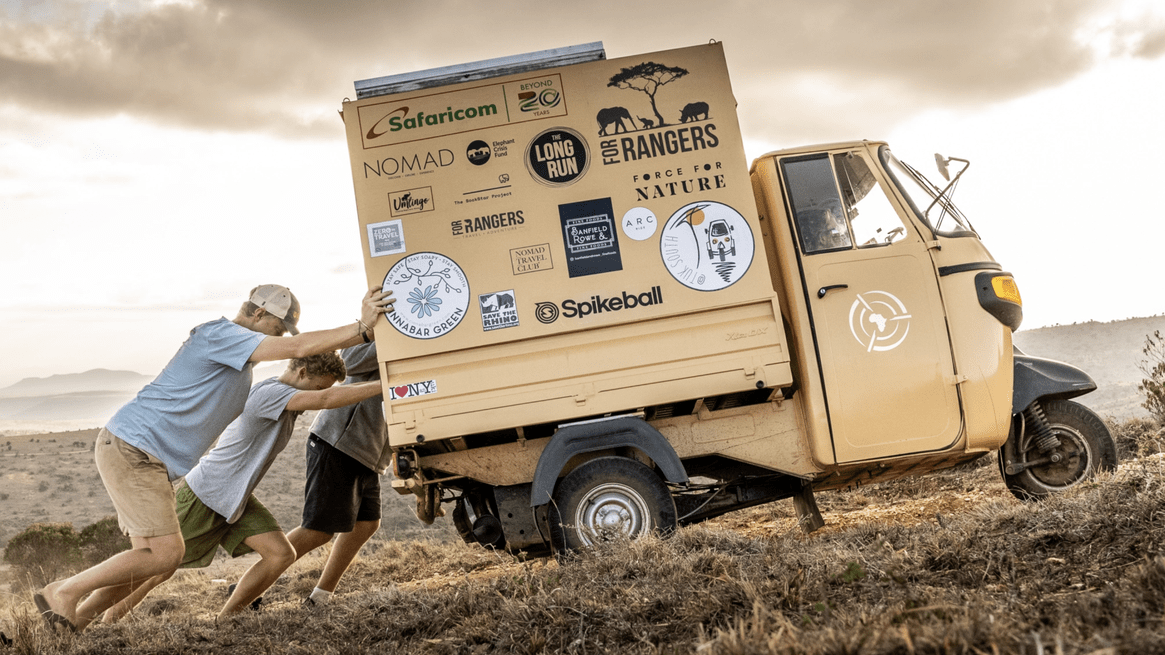 In my world, they epitomize the free nature of adventure, that at times the best of experiences are the ones that undress you from your cloak of comfortable convenience. They are the trips where puerility flies with the wind and your souls are lost to adventure. They are minimalistic but the memories and experiences are obese, you will bask in them in your entire life. 
It makes an orgasmic sense if there is a cause at the end of it and not just fun and travel. The cause makes you the high priest of adventure and the Mother Teresa of travellers.
It is everyone's dream, isn't it? Journey with them.