Farmhouses, The New Getaways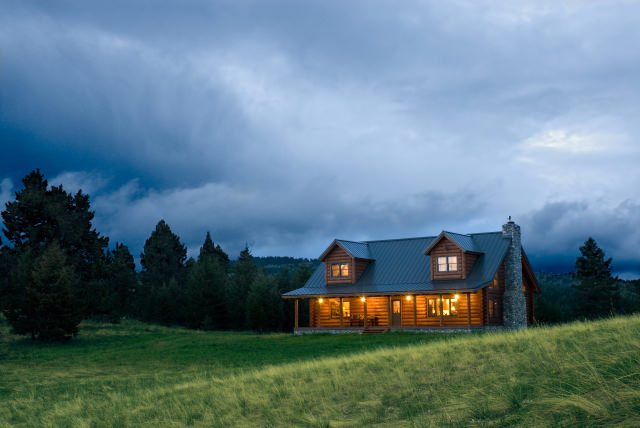 The promise of serenity and calmness is a great deal that people are willing to buy these days. You can tell this by how tour companies, Air BnB sites and hotels advertise accommodation packages. Nobody leaves serenity out of it. Nobody can leave serenity out because it is a great buy, a great promise and a great sell. It is where the seller and the buyer meet and agree. Any other factor like the price is secondary. Exclusivity is the other great sell. Everyone wants to be imbued to the place of exclusivity and interiority only accessible to a few. This is why hotel rooms are stratified and segmented. To separate specific needs, the needs to feed different levels of this exclusivity. For example, a presidential suite in a hotel comes with better ambience, better services, and more privacy than would a double. The extra charges for the former accrued to the former, are as a result of these extras we have mentioned above there. And most hotels have only one presidential suite, or at the extreme, two. The smaller the number the greater the exclusivity.
Spending time in such a facility is a rarity everyone is looking to buy into. It is like buying a limited-edition pair of designer shoes. You afford the bragging rights to say, there are only 12 pieces of these in the world and I am having one of those. 
For this reason, service providers in the hospitality industry are outdoing themselves in putting up facilities that offer such blessings to outdoor lovers and travel enthusiasts. Places tucked away from the prying eyes of the public and cameras that are wont to capture everything to display in the public galleries that are social media. Welcome to the new way of getting away. The new way of doing your outdoors. Farmhouses. Some are old structures built before everyone joined social media, some are new, employing age-old architectural styles to throw you back in time a little. Because everyone wants a hint of vintage in the things they do; dressing, vehicles, music, furniture name it. Vintage is king. We take a look at some of these farmhouses, rate their ambience and advice on how you can access them. 
Muskoka Log Cabin-Machakos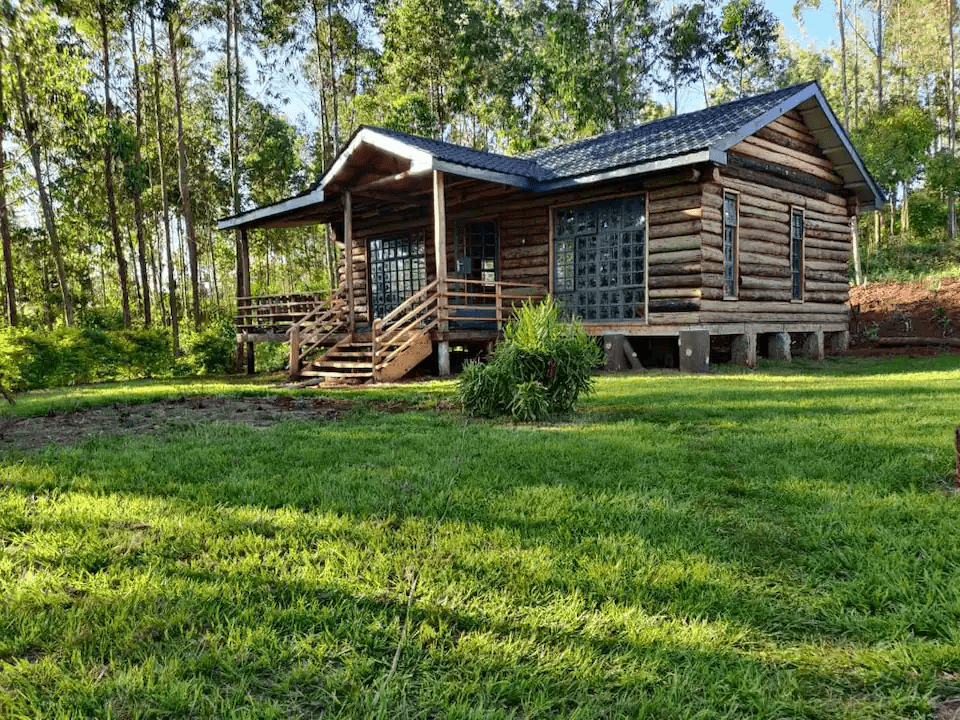 This log cabin located 80 KM east of Nairobi off Mombasa Road, gives the feeling of the wintry movies we watched in the 90's. Of log houses sprouting out of white snow like trees with smokey chimneys. It comes complete with a spacious patio that reminds you of countryside evenings. You will sit here and enjoy evening tea rocking on your seat as the sun goes down. It is a one-bedroom farmhouse, that has a well-furnished kitchen, living room and working area. The cabin is built on an elevated platform just like the old ones and is planted in a foresty surrounding of 7 acres. It can be ideal for small intimate weddings, honeymoon stays, birthday getaways and anniversary celebrations. The parking is large enough to take a sizeable number of vehicles during the day. It will cost you about Ksh. 5,000 to spend a night here on a self-catering basis. Verdict: Very serene, very exclusive.
Loldia House Naivasha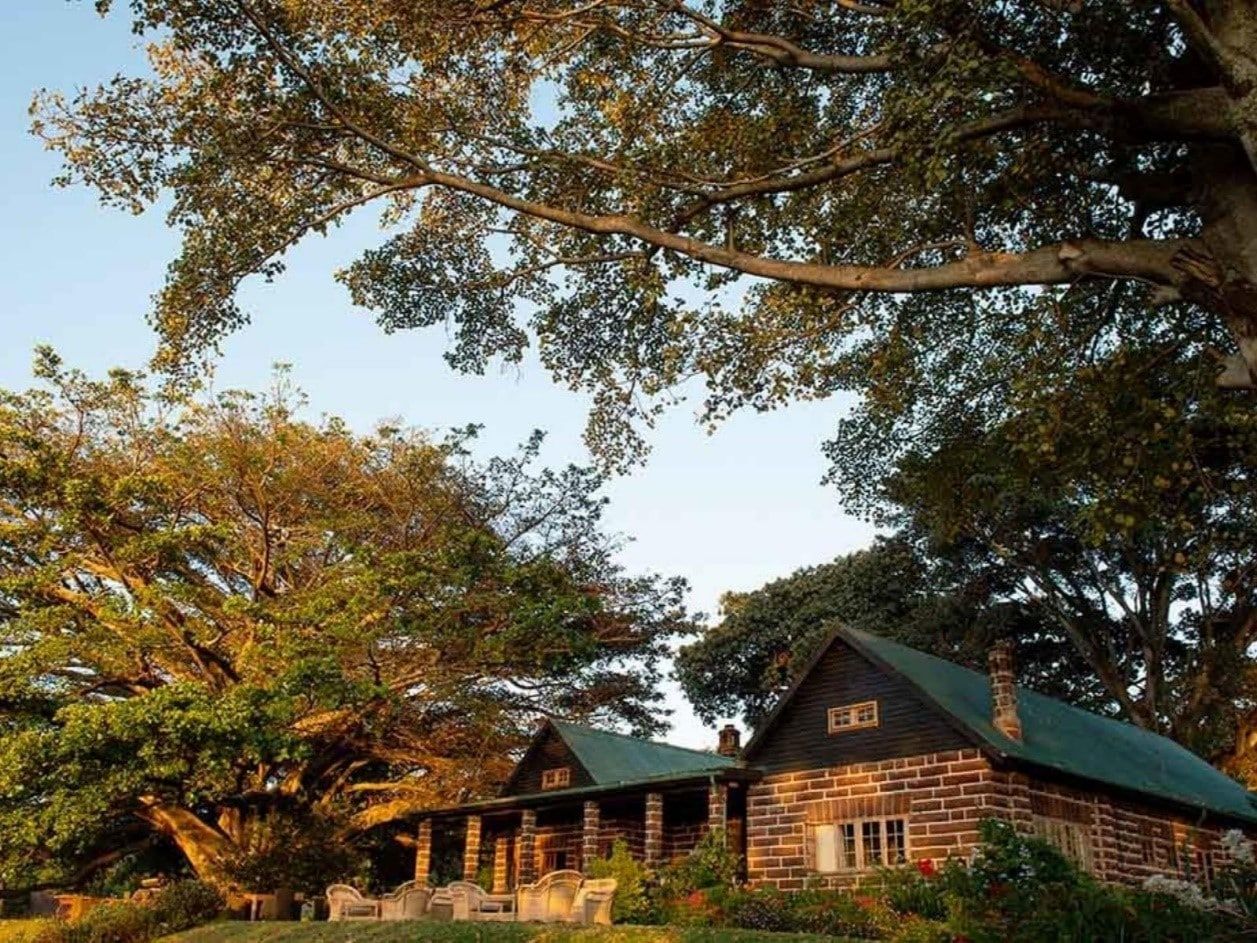 A little past the main drag of the city to the west is the tourist haven that is Naivasha. It has attracted great numbers of tourist locally and abroad. Don't worry, we are still on serenity.  Lodia House is about a one-hour drive from Nairobi—not considering traffic. It offers a choice of accommodation either in the in old family house or cottages in the ground. The main house has one en-suite double room. The three other cottages each with separate rooms all en-suite. Our focus is on the distinctively separated, Top Cottage, which is built on a small hill in the compound. It is a family like house that has an open fireplace, cozy living room couches and three bedrooms ideal for people that trave in groups and want the exclusivity this writeup is looking for. The facility has a restaurant and a spa, a swimming pool and other hotel like amenities. Even though this doesn't glom away the experience you will be looking for. The house can accommodate a maximum of 6 adults and will cost about Ksh. 190,000-200,000. Verdict: Very ambient. Very cozy.
Oljororok Farmhouse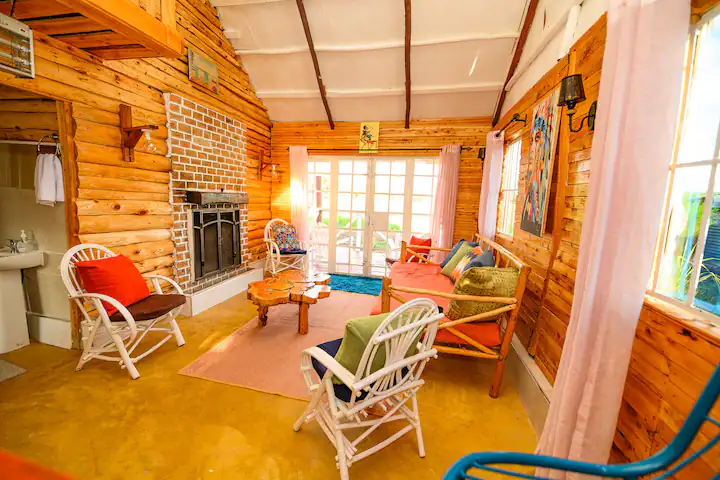 Was that a tongue twister? Cascading farther away from the slopes of the great rift, is a town little known for any commercial tourism. Oljor Orok. The farmhouse here is a three-bedroom cabin located a spit away from the Aberdares providing spectacular vistas of the ranges and forest. The place being very cold, the farmhouse has an open fireplace, and the rustic finish helps in preventing heat loss to the environment creating a homely feel in the countryside. Visitors can self-check-in as it is not a very busy establishment. The garden isn't as big and if you are considering outdoor activities, a small group would be ideal. The whole cabin costs about Ksh. 10,000 a night on a self-catering basis.  It has a grill, a spacious and a well-equipped kitchen for all your cooking needs. Verdict? Top of the range ambient.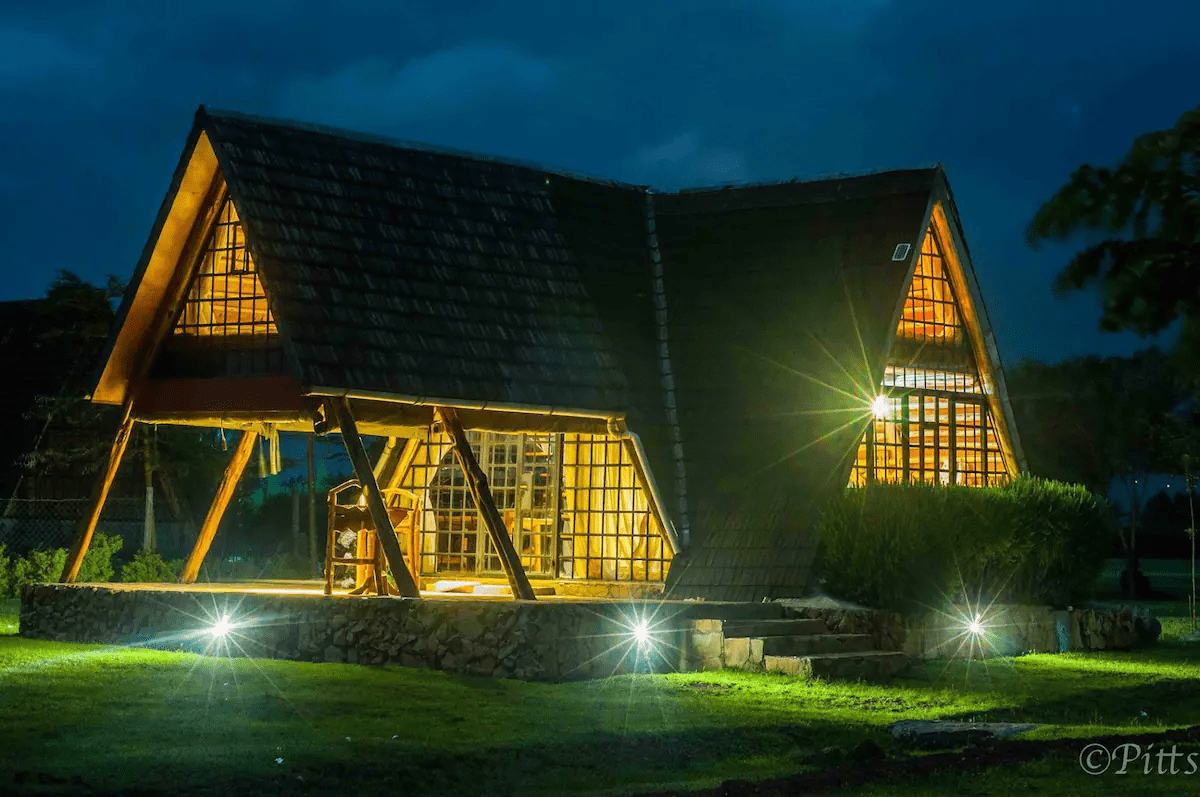 Samawati Rustic Value Chalets
Not far away from Oljor Orok farmhouse is the neatly finished Samawati Rustic Value Chalets near lake Ol'bolosalat. The only lake in Central Kenya. The giant Victorian-finished structure accommodates 4 people, it has two bedrooms, one shared bath and a large patio. It has a sizeable garden ideal for small garden parties, barbeque nights or picnicking. The entire house goes for Ksh. 8,000 a night on a self-catering basis. From Nairobi, one should head Northwest towards Naivasha, you can either use the Gilgil Route or the Ol Kalau route. Take 3-4 hours when suing private means. On a scale of 10, it scores a 10 on ambience and exclusivity. 
Next time you have a long weekend and want to file out of town, these are just but a few options you could consider. Enjoy.