Escape The Biting Cold Season With Some Bikram Yoga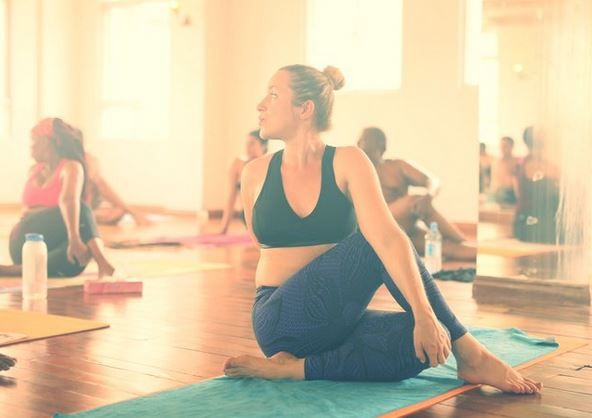 The cold and dry weather in Nairobi had done a number on my skin. The chap was mostly showing on my face and hands. The moisturizers were not giving me value for money. I was looking forward to a weekend meet up with my sisters but I found myself more worried about my skin appearance than whatever I was going to wear.  In looking up solutions on the internet, I came across a suggestion to steam my face. I wanted more. I wanted to steam. My entire body – the showers were not as effective. 
I learned about Bikram Yoga Nairobi (BYN) from a colleague. I immediate went online and booked my class on the BYN portal. The online booking interface was seamless: create an account, get a username and password, and you can book as many classes as you wish and can afford. The studio offers daily, monthly, quarterly and annual membership subscriptions. 
Bikram Yoga is a 90-minute series of 26 hatha yoga poses and two breathing exercises.  The different postures target specific parts of the body: some are for strengthening the spine, the arms, and legs, while others focus on the lungs and other internal organs. It is a holistic affair.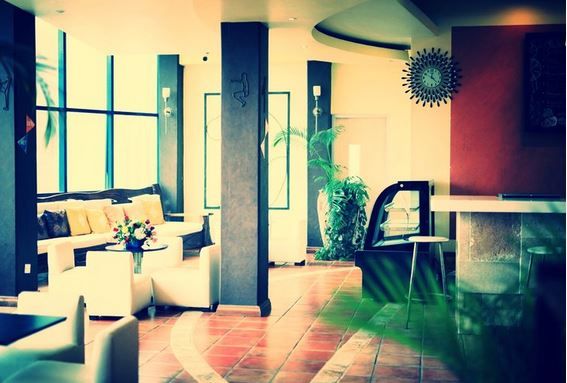 The class is conducted in a studio heated to 40 degrees Celsius and 40 percent humidity.  In the July weather, this heat comes as a great relief, although the heat's main purpose is to increase one's flexibility and stimulate detoxification. 
I booked a Saturday 10.00 am class and convinced one of my colleagues to accompany me. We got to Lavington Mall, where the studio is located. Here are 6 important things to note as a first-time steamy yogi:
Even if you are attending the classes just to repair your skin, you have to arrive at least 15 minutes before the class begins. This allows you to change into gear, book a vantage spot, settle on your mat and acclimatized to the temperature by the top of the hour when the class begins. Latecomers always find themselves bumped to the next class. 
You do not have to be perfect, you just have to be as resilient as your body can allow you. Being my very first class, I heeded the instructor's calm encouragement, and correction, and did surprise myself – not just by the sheer amount of sweat I was generating, but also by just how far I could push my body in tandem with the instructor's soothing voice, and other yogis' seamless flows.
Carry a bottle of water. I had read this tip while booking my class. You can imagine my sly smile when I realized, too late in the day, in between poses and stretches, drenched in sweat, that I had not heeded this instruction.  Luckily the instructor was kind enough to offer me a bottle of refreshing electrolyte water.
It is recommended that you have no food for three to four hours before the session.  
You will sweat. A lot. Bring two towels. One for your mat to catch the drips and a smaller face towel to dub your face with throughout the class. You may want to bring a third towel for your after-class shower. 
Namaste on the floor. Do not be quick to get up and go at the end of the class. Try and derive all the benefits of the 90-minutes stretch session by laying still for at least 10 minutes. 
Day one for me ended with a peaceful sleep. I had also rediscovered my body, its strengths, and limitations as well. My day two began with a sense of relaxation, my body felt quite rejuvenated and I was eagerly anticipating my second session. 
It may be too soon to report and I immediately feel like I in for a lot more than I bargained for. I came for the supple skin but I am loving this new alert me. I am sure that in a few days, I will know all the 26 poses by name, and I will most likely be taking a front-row seat, moving in tandem with the instructor's pace.  And, yes. I will be back to tell you more about my Hot Yoga Experience.
Till then.  Namaste!