Chimano; The Light King With a Heavy Crown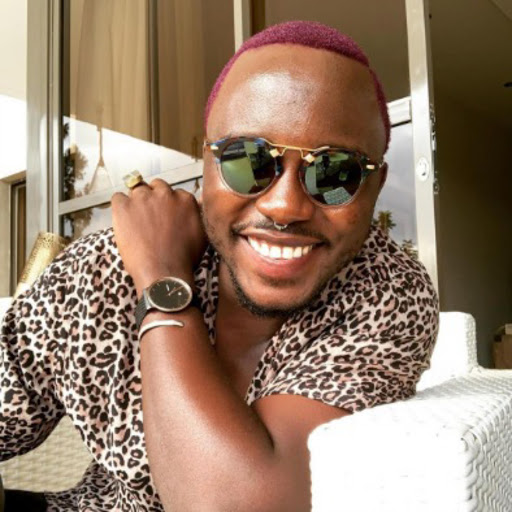 The Solo Sauti Sol projects are the best thing to have happened followed by the lifting of the Covid 19 restrictions. To some it may have been a lifting of the veil moment, an insider peek into the individuality of each of the artistes that form the famed boy band. To others it was a mere revelation, that inasmuch as they form a tight ship with the band each one of the musicians in the unit can still hold fort on their own, all while packing up a neat solid punch.
I have enjoyed each of their EPs and in my mind's eye, it was a stroke of genius for them to go solo in the essence that they would be able to generate their own revenue far from the indulgence of Universal Records while showcasing to their fans that when it comes to good music, Sauti Sol is up top with the very best of them in the global industry. 
Chimano has always stuck out from the pack, his vocal range is of the lower midriffs, a confident Baritone with a funky style- we have few of those in Kenya. His style is classic, wait, his style is soul, hold up, he has a litany of styles all which enable him to be a fully packaged vocalist and then there is more, he is not shy of expressing himself after all that's what good artists do. They wear their strengths and their vulnerabilities on their pearls and sleeves allowing us into a world only they can create. Heavy is the crown is from top to bottom layered with the theme of self-authenticity.
His EP heavy is the crown is a regal thing, royalty dished out as alms to the peasantry, what you would call a skinny dip into a world of funky, retro, RnB, classic, soul and blues sonnets with undertones of refined precision and a really laid-back groove; again what is versatility? It is heavily influenced by the music of the 80's and 90's and any old-timer will tell you that it is the window period for the best of the world's music. The EP is dulcet of a banger; the best yet so far. The Kenyan Musical sound diverse as it is always tinkering on the orthodox, the need to give out what the masses are comfortable with and what we end up with is a regurgitation of the same style genre and even beats all over again and again and not so many people try to be different. Not for Chimano, his creativity on this EP is a monster on steroids, marauding and ravaging. It is a breath of fresh air that is ravishingly pure and with a heavily scented cathartic essence. 
There is something for everyone on the playlist and everything on the playlist is for everyone, beautifully done, finely weaved and beautifully sung, every darned song. Mushy, ecstatic gentle and then yet still a tad groovy. 
What Chimano attempts to do and do so successfully is retain his musicality without losing the crowd. What he does successfully is trying out different genres from the modern techno sound to the classical sound of the eighties and nineties and boy does he not fuse them well.
Mellow is the theme even when it is a party, the constant standard is mellifluous.
If you needed a rating for the seven songs on the EP, I would disappoint. It would be an injustice to placate any song above the rest especially when each one is done so differently and yet so intricately and perfectly. Friday Feeling, Loser, Hallelujah (written by Bien Aime Baraza), Beautiful Day, Stereo and Mad Love, are all nifty gems in what proves to be a modern day classic
The playlist on this one is a repeat loop.