Bald Men Love Better, The Timely Transgenerational Ode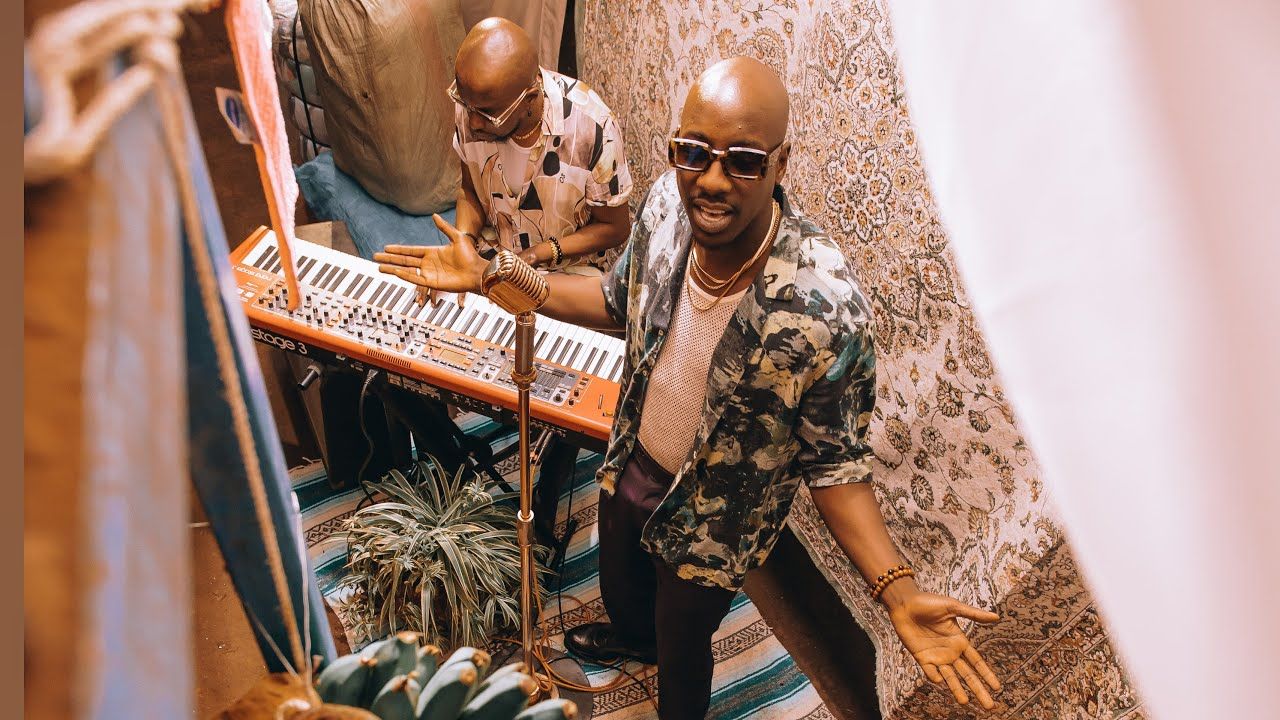 Bien Aime's latest EP, a collaboration with Aaron Rimbui if it is anything to go by is the music for fine settings. Music for moods, to set the pace and dictate environments. It is the music for a chilled date, a periwinkle cloudless sky, a slow afternoon where time is a tortoise on a hike or a party where happy times and memories are tipsy.
That Bien has always wanted to be a star is of little reckon but of how bright his star would shine is of no doubt, he lights the Kenyan skies. He is one of the most mellifluous songbirds in the country with a fine vision of cutting across divides. Bien is a stickler for producing timeless music without losing one's identity as an artist, that art is meant to be free and expressive and if his EP is anything to go by, he does not disappoint in maintaining his objective to his fans, and of his ambitions as an artist.
He is Sauti Sol's poster-boy, clairvoyant with an easy feel aura that allows him to interact with everyone at an almost personal level. He also carries a cocksure attitude significant of someone who knows that he is a master at what he is doing, a master of his art and no one else's slave, liberalism freewheeling.
Until May next year, Sauti Sol have embarked on Solo projects and the boy prodigy has hit the ground on a proper sprint. In the past year, there have been snippets of what Bien can do outside the umbrella of the Grammy-winning, Kenya's blue-eyed boyband- a club banger with Willy Paul and a more urban-like trap jam with Khaligraph Jones both of which topped trends in their release, all of which were a mere flex of his prowess, the swat of a flywhisk. In an interview with CTA, Khaligraph acknowledges that Bien is one of the most naturally talented artists he has ever worked with and not just from oozing melodies at his fingertips but also in the context of the work ethic he ingrates into his music. Bien epitomizes the importance of versatility and the ease with which he blends across different genres makes him a vanguard of the industry- willing to die on the cross for the craft but likely not to die on it such a calibre of men is way too indispensable, they die on their feet.
What happens when a tenor lead weaves his magic with a piano virtuoso? A work of fantasy tales christened Bad Men Love Better. An effortless EP of feel good Afro Pop with signature infusions of Jazz, a blend of R N B and Rhumba done with a sprinkle of jazz and buzz, iridescently beautiful.
The songwriting in the entire EP is reminiscent of his personality which is laid down and reaching, roots digging deep and planting themselves in the core of the hearts of the masses. 
Mbwe Mbwe is the best in the list, a reminder of the golden days when the classics were Rhumba and Rhumba was the groove. Bien creates a tune for masses all across, seedy taverns, homely homes and urbanite Joints where people pay for bills with their kidneys. It is delivered in his signature witty lyrical Swahili and it is a proper catch, whether he is asking everyone to washa kitu shetani ahepe, si alijelata mwenyewe, or Aroro fungua pia mushipi achilia tumbo. It is an anthem for carefree free feel-good vibes, a party song on a repeat button or encore mode. It is a pitch perfect blend of the electric guitar that is the signature of rhumba, a piano that does a slow waltz in the background and simple but seamlessly woven lyrics- it is an anthem deserving of flagpoles.
Reset rewind comes a real second close and marries the sound of pop and country, a breakup rhapsody of a proper cavalier, no-hard-feelings, I-remember-the-good- memories-and-I wish-you-all-the-best, I-miss-you-more, everything-will-be-alright lines. It reflects a happier past on a jazzy feel where Aaron Rimbui plays the proper crooner on the keys. The sound to this beat is unique to the Kenyan sound and it comes a perfect blend because Bien's voice is Zeus on a thunderstorm or more preferably, King Midas with metal.
Stamina paints the struggle of hustle, debt, breakups, poverty, all in the sense of the ordinary where iron has to be struck while still hot. A song for the simple mwananchi, again with a heavy jazz infusion. 
Coming home is a piano rendition of the same title but as done by Sauti Sol. Calmer than a sea during low tide or an evening breeze on a beachfront with a plate of prawns or shrimp while thinking about the countryside or a far-away land inaccessible at the moment.
Bien and Aaron Rimbui are at different peaks of their vision functionality but the EP is visionary in the sense of blending in different styles, textures and timbres, merging the simplicity of the lines of song and the complexity of the foundation of the chords of music. A marriage that worked well in the sense of the layering of lines, synths and background vocalists. Kenya's finest lead is playing beautiful chords in our hearts and it is a marvel to take a backseat and watch a master dictating play, I mean front seats are not for everyone, are they?