5 Cooks, 5 Ways: Here Are Creative Ways To Cook Fluffy-Moist Crêpes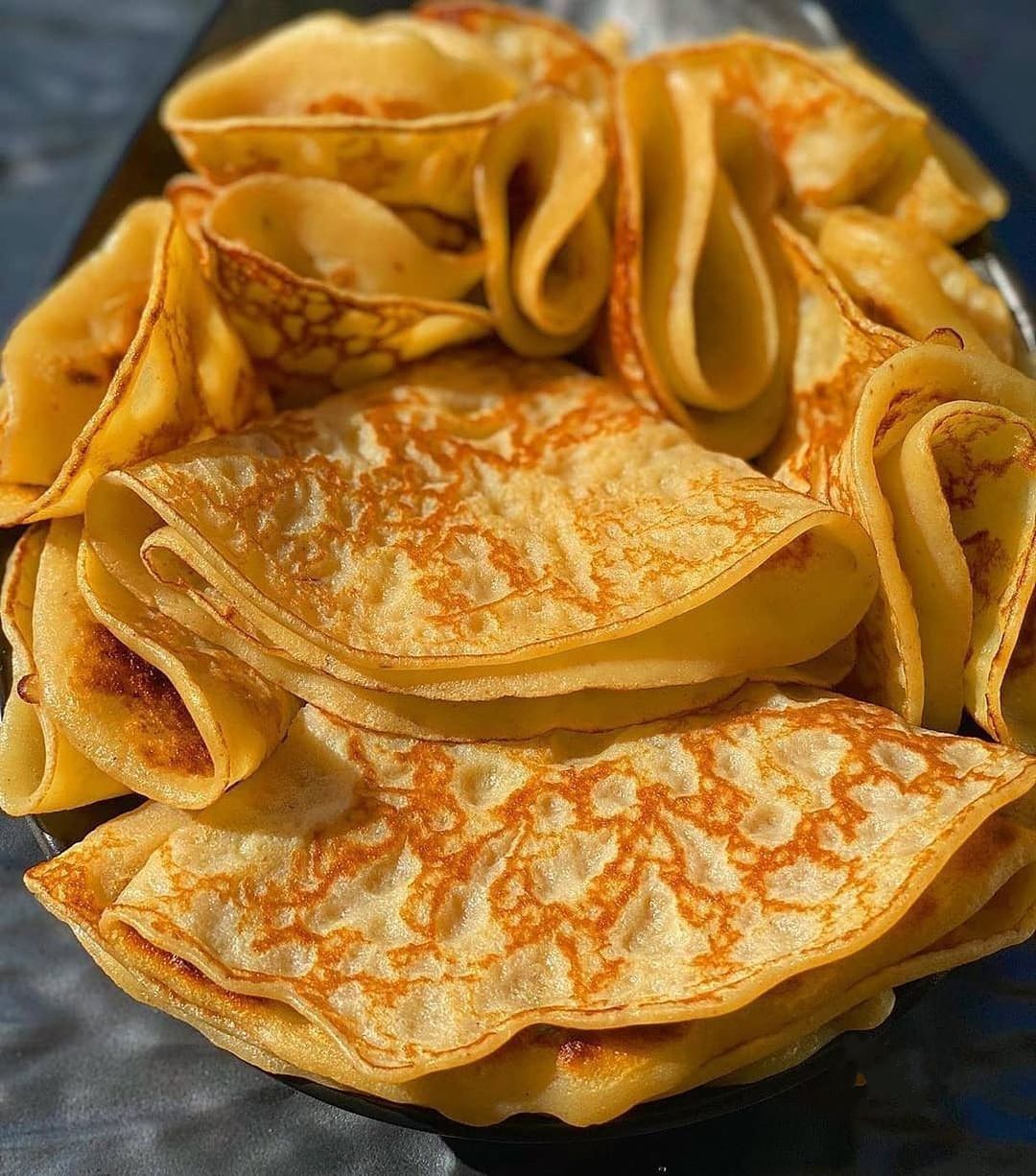 Oh Flip! We've all made hilarious pancake fails at least once – from undercooked to burnt, flavorless and practically oaty scrambles of crêpes when flipped. Whatever your breakfast plans were for the rest of this week, cancel them and count on these recipes to make delicious pancakes that are crispy on the outside and fluffy-moist on the inside.
Chocolate Chip Banana Crêpes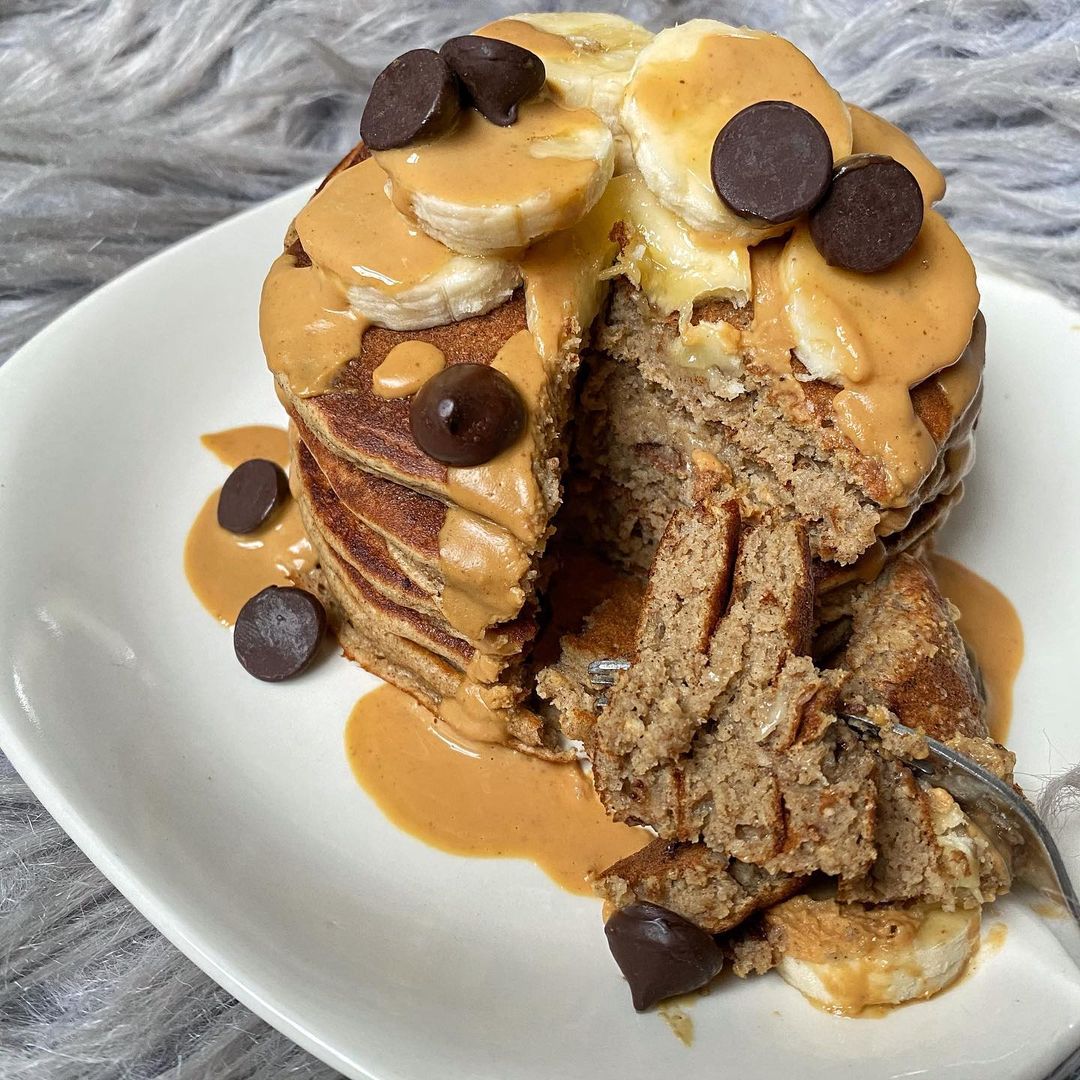 Ingredients:
½ cup oats
2 bananas
2 tbsp protein powder
4 tbsp milk
2 tsp cinnamon
2 tsp baking powder
¼ cup chocolate chips
2 eggs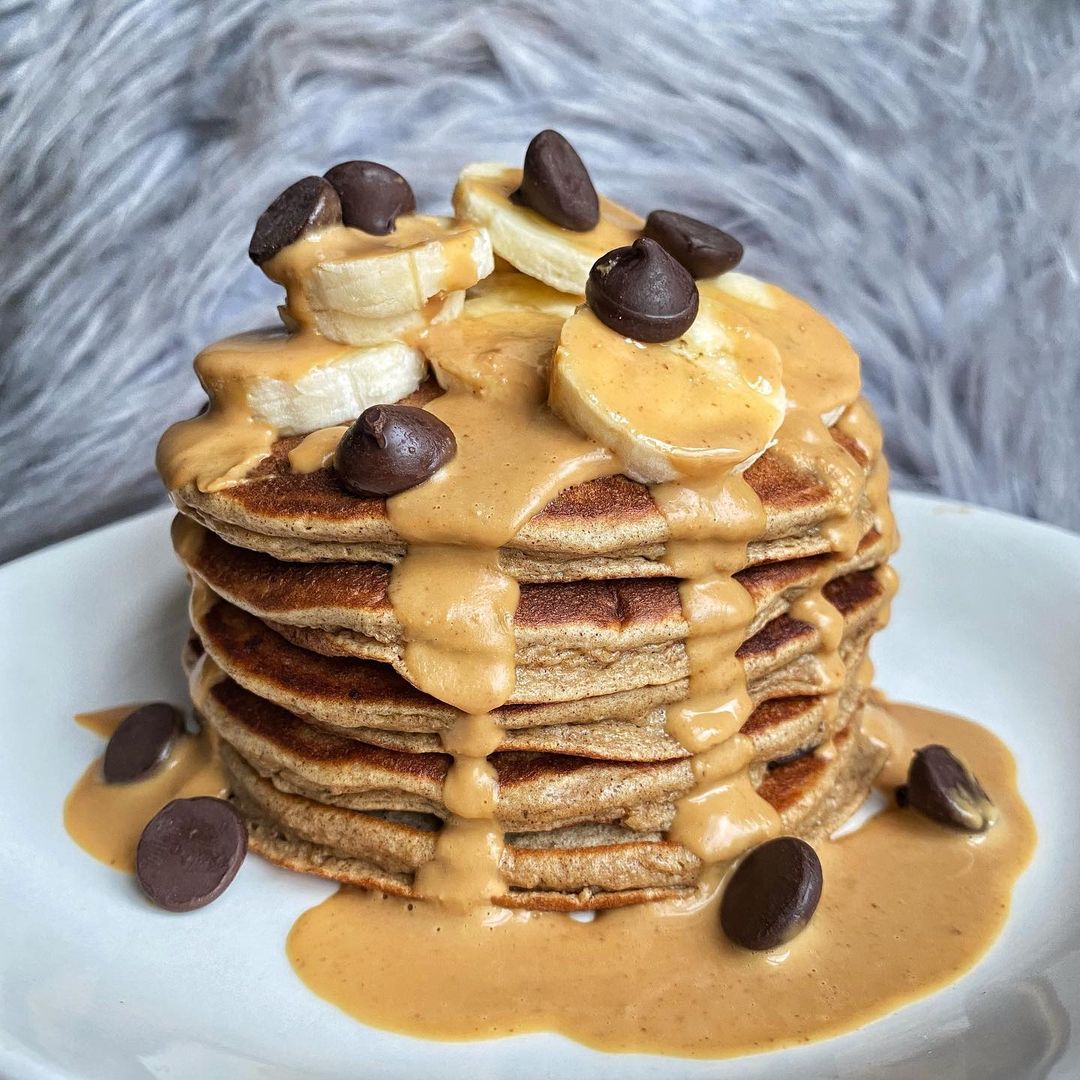 Directions:
Blend together all ingredients (except the chocolate chips) until evenly moistened. Allow the batter to sit for about 2 minutes, then add the chocolate chips. Pre-heat a greased nonstick pan. Cook both sides of each crêpe over medium heat until bubbles start to form. Serve with toppings of your choice.
Bacon Crêpes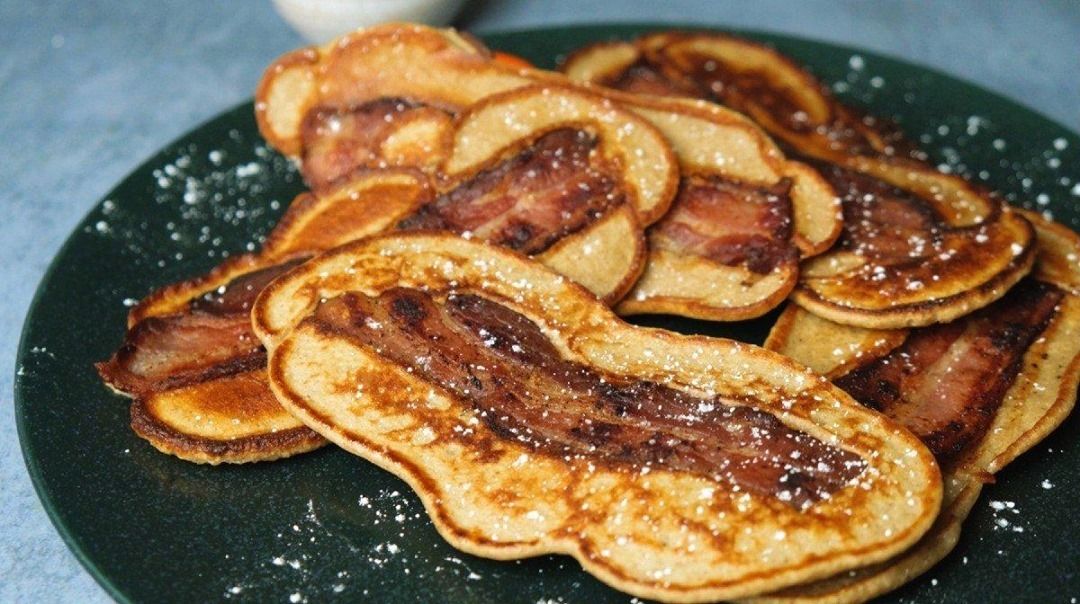 Bacon-pancakes is one delicious combo and a huge time-saver! 
Ingredients:
1 cup all-purpose flour
2 tbsp sugar
1 ½ tsp baking powder
½ tsp baking soda
½ tsp salt
1 ¼ cups buttermilk
2 tbsp butter, melted
1 egg
8 slices bacon
Maple syrup, optional
Directions
Preheat oven to 200 degrees. In one bowl whisk together baking soda, sugar, flour, baking powder, and salt. In another bowl whisk together buttermilk, egg and butter. Combine contents from both bowls and mix just until moistened.
In a large nonstick skillet, cook bacon over medium-high heat until fat is rendered and bacon is golden brown and crispy. 
Pour ¼ cupful batter on top of each bacon slice. Cook until bubbles start appearing on top of pancakes. Carefully flip pancakes using a spatula and cook until browned on the underside. Transfer to a platter with the bacon side up, and loosely cover with foil. Keep pancakes warm in oven for about 3 minutes then serve with maple syrup, if desired.
Strawberry Crêpe Cake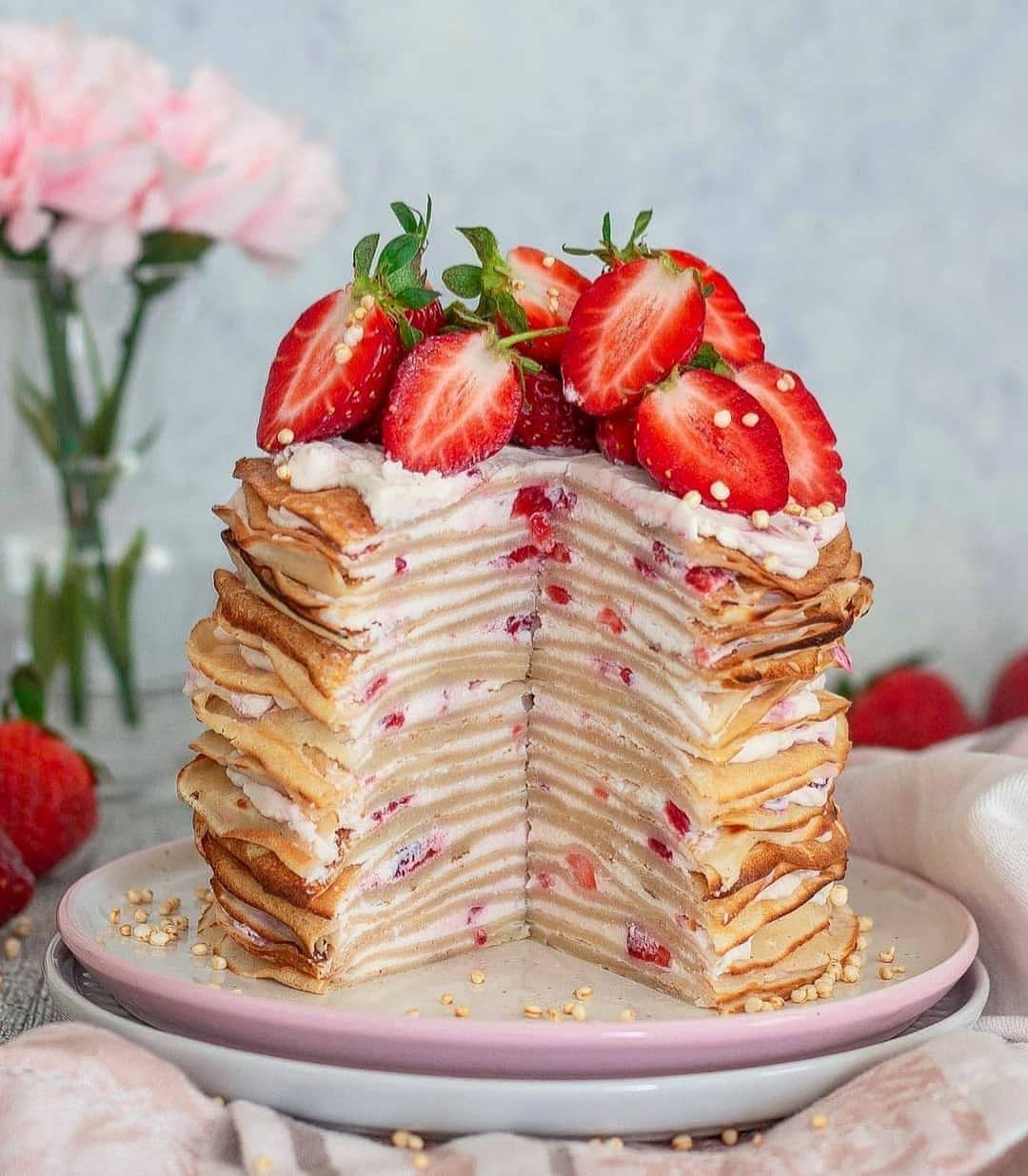 If you're still working on your baking skills, this can be a great alternative because it's simply stacked pancakes filled with strawberries and cheese cream to form a cake.
For the crêpes:
1 cup all-purpose flour
3 tbsp brown sugar
1 pinch of salt
1 tsp vanilla extract
1½ cup milk
1 tbsp melted coconut oil
Directions
Add everything into a blender and blend until all the ingredients are incorporated then let the batter rest for 5 minutes. You already know how to cook a pancake right? Do that until golden brown.
For the filling: 
1½ cup cream cheese
4 tbsp honey
150 g fresh strawberries, washed, chopped
1 tsp vanilla extract
Directions:
Whisk together the cream cheese, honey and the vanilla extract in a bowl until the cheese softens. Add in the strawberries and mix well with a spatula. 
To assemble the crêpe cake:
Place one crêpe layer onto a serving plate and spread over it a thin layer of the strawberry cream cheese filling. Place another crêpe on top and continue like so - adding and spreading the filling between each crêpe layer for a total of 10-15 crepes. With the last layer being the filling, you can decorate with toppings as you wish then place the cake in the fridge to firm up for a few hours. 
Baby Pancakes with Blueberries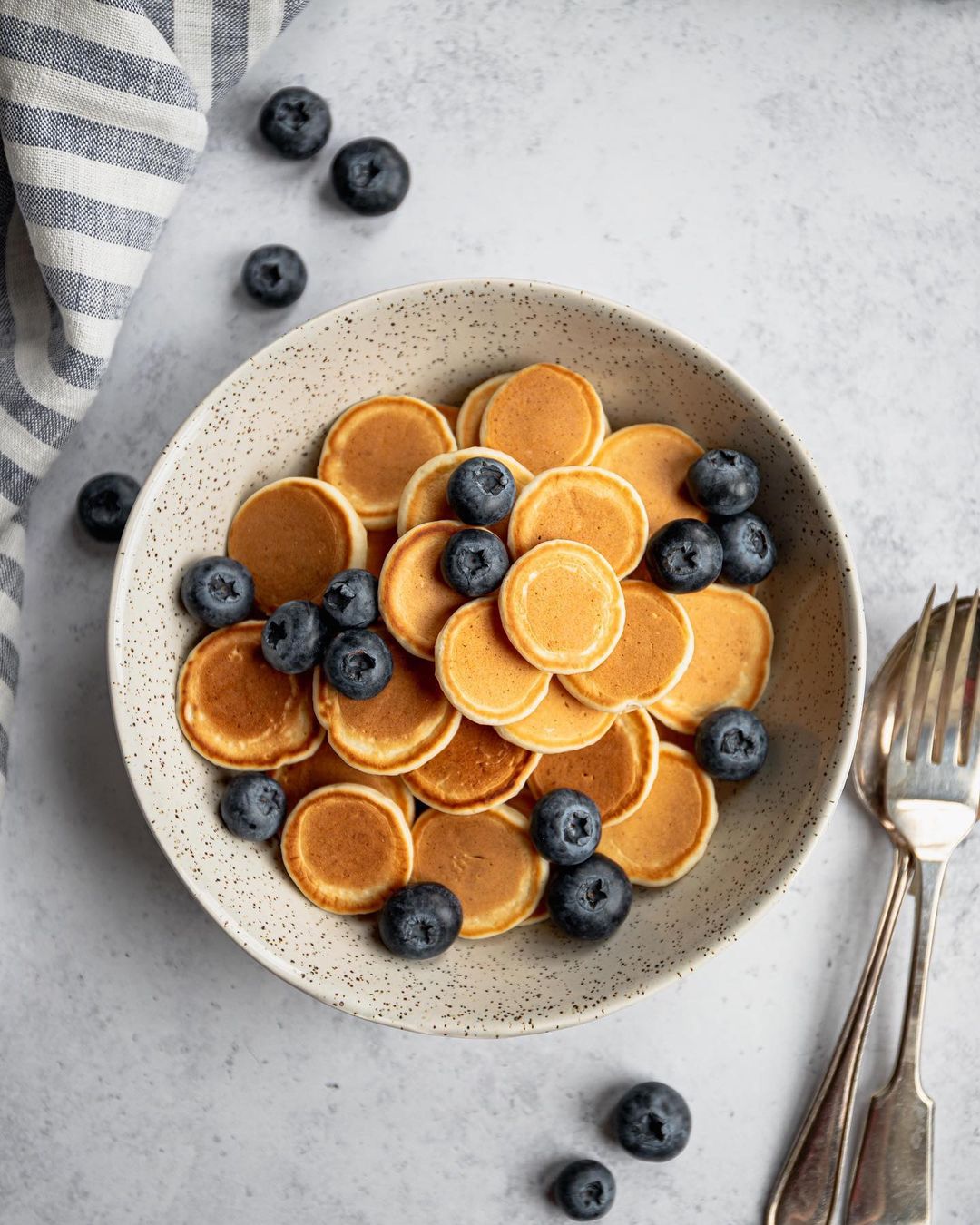 Ingredients:
1 cup all-purpose flour
1 tspn baking powder
2 tbsp sugar
1 tspn vanilla extract
2/3 cup butter milk
Directions:
Whisk together all the ingredients in a large bowl until blended well. On a greased and heated pan, start forming mini crepes using a teaspoon. Cook both sides while using a spatula or a fork to flip them once ready on one side. Serve with fresh blueberries, maple syrup, chocolate chips or banana.
Lemon poppy seed crêpe with cream cheese icing
Ingredients:
½ cup lemon juice
2 tsp baking powder
1 tbsp poppy seeds
1 ½ cups milk
½ cup sugar
2 tbsp melted butter
2 cups all-purpose flour
1 ½ cup Cream Cheese
¾ cup granulated sugar
Directions:
In a large mixing bowl, add milk, lemon juice, sugar, butter, poppy seeds, baking powder and flour. Mix then set aside. Use a small scoop of batter per pancake when cooking till golden and crisp on the outside. Set aside. Whisk the cream cheese till smooth then drizzle it over crêpes. Enjoy!
Cooking Tip: Careful not to overheat the pan as the pancakes tend to burn easily.
Once you've made any of these recipes, we'd love to see photos of your creation on Twitter, Instagram, Twitter and Facebook! Tag @thepicnicsite_ke