A Little Fun in The Farm: Your Out of Town Picnic Solutions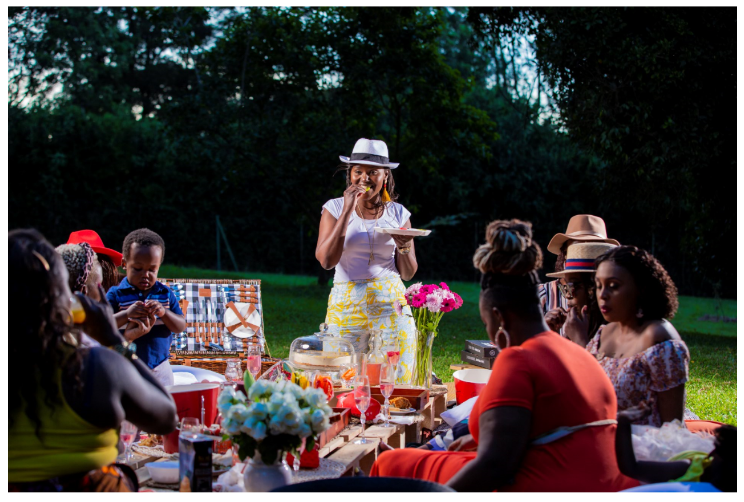 Do you need a break from the congestion and the hustle of city and town life even for just a day? Are the noise, air and environmental pollutions choking the life out of you? Has the waiting in traffic numbed your body that you just want to unwind? These lush green farms full of life will not only give you a taste of rural life but also a deeper understanding of where the food in town comes from.
 Kembu Cottages 
Located in Kenana farm in Njoro, Kembu is a very serene and quiet place with a restaurant, farm, warm cozy bar, well-appointed cottages, campsite, a garden, woods and forests of Mt Koibatek and Kiplombe that help individuals have the best picnic, camping and hiking experiences.
If in need of a luncheon or a special occasion meeting, tables can be laid out in the shades to overlook the Great Rift Valley so that you can enjoy your meal as you experience the beautiful highland weather.
Other activities you might want to try out include country walks, pool and darts, meeting kenana knitters, obstacle course, garden games, bird and chameleon watching, orienteering and golf.
For more information, you can check them out via https://www.kembucottages.com

Mlango Farm
Fancy picking your own fresh farm produce in scenic surrounding? Put on your good walking shoes and try Mlango Farm.
Located in the village of Ngecha in Limuru town just forty-five minutes away from Nairobi, Mlango Farm is a good refreshing destination for both children and adults in need of a day out of the city.
At the entrance are woven baskets that visitors can take and use to collect fruits and vegetables at Kshs 800 when full. There's a disclaimer though; you have to carry your own kitchen knife.
You can also take a detour of the art gallery at the farm that consists of African art, masks, sculptures and wood carved furniture: some of which are for sale.
After the farm tour, a suitable lunch made with fresh produce from the farm is served in the garden.
Children can participate in agriculture lesson, hide and seek, bread baking, tree climbing, bird watching and animal feeding. 
Groups are accommodated via appointment only and the charges are as follows per person:
Below 3 years - Zero charge
Above 3 but below 12 - Kshs 1,000 
Above 12 – Kshs 2,000
For more information, you can check them out via http://www.mlango.org
Lesioi Farm
Located just 30 to 40 minutes from Nairobi near Limuru town, this farm is dedicated to providing unique farm experiences and growing healthy communities.
By staying at this Far, you get to experience the countryside in a very different way. Besides peace and quiet, you will also get to hear the sounds of nature, the moos of calves, and catch the morning sun.
The Farm offers visits and tours to their dairy, arboretum, orchard, outdoor kitchen, and garden. They also have space for events like birthday parties, baby showers, Chama meetings, and Mbuzi Hangouts.
For more information, you can check them out via https://www.lesoifarm.co.ke
Olepangi farm
Set on the foothills of Mt. Kenya, Olepangi provides an exquisite, quiet space for guests to re-connect with nature, themselves and other people. Run and managed by the owner, the Olepangi community is one of warmth; it embraces its guests into a world where they forget the everyday busy life.  
Activities you can engage in while at the farm include:
Enrolling your children to the Young Farmer's Club where they are taught about all matters Agriculture

Experiencing the traditional milking of cows

Engaging in daytime yoga and a massage in a tent followed by the river an evening meditation under the stars.

Gathering fruits, vegetables and flowers

Bread making in the kitchen or experience baking it in the Big Green Egg

Riding horses bred on the farm 

Take a walk in the community with the help of a local guide at a charge of Kshs100
Besides making meals using fresh organic produce from the garden, the farm makes its own manure from the stables and food waste from the kitchen is used to create compost.  They also make their own organic insecticides using natural plants from the farm and animal waste; which is sprayed twice a week to keep out most pests.  
What's more luring is that the flowers the use for the rooms and common spaces are also from the farm. Who wouldn't want to hang out in such an environment?
Kiambethu farm
Nothing gets you closer to nature than a tour of Kiambethu Farm as "it provides a tranquil insight into life on a settler farm" like they put it.
Located in…this farm is a pioneer in Kenya's tea industry. Guests are expected to arrive at 11:00a.m and they are served a cup of tea or coffee as they are told about the history of the farm.
This place gives a home feeling because the host, Fiona, fancies a meal with her guests after they have explored the tea farms, vegetable gardens and wandered in the indigenous forest.
Charges are Kshs3, 800 per person all inclusive and children below 12 pay half the price.
For more information, you can check them out via http://www.kiambethufarm.com